The Loop
Jordan Spieth: Hair today, gone tomorrow? Maybe not
Everyone, it seems, wants a piece of Jordan Spieth in the wake of his Masters victory, but a few only want a piece of his scalp.
On CBS' Masters telecast, Nick Faldo said Spieth's "biggest concern at 21 is that he's losing some hair."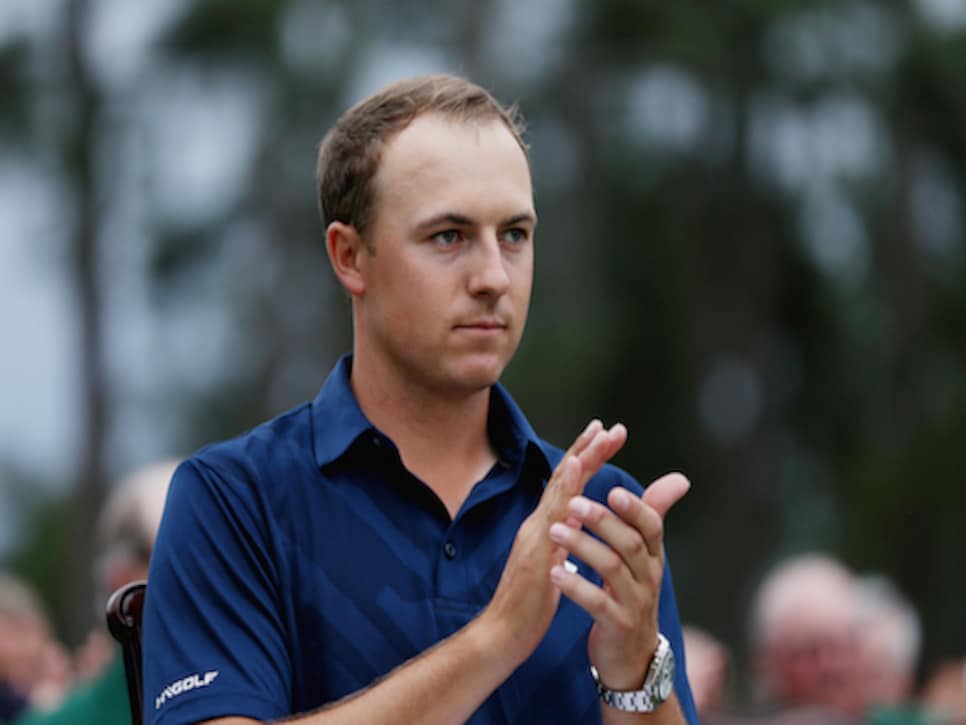 A Golf Digest blog post that included that quote in a headline generated Twitter reaction from a few of those with ideas on how to help. Here are two:
Also checking in was a hair loss blog, "The end or hair loss and balding by 2020," at HairLossCure2020.com.
Meanwhile, others have taken note of Spieth's receding hairline. GQ magazine's website helpfully chimed in with links to "some previous GQ balding coverage that may help him regain his confidence off the course":
-- The Style Guy on Going Bald
-- The GQ Guide to Balding With Style
-- The 100 Most Powerful Bald Men in the World
-- Solving Prince William's Bald Problem
"A typewriter I was using in the Augusta press room did a quaint and curious thing. On a hasty deadline, it wrote, Sam Snead won the Masters yesterday on greens that were slicker than the top of his head.'"
If balding is Spieth's fate, he'll be in Hall of Fame company.