The Loop
Jordan Spieth had the perfect response to his Masters meltdown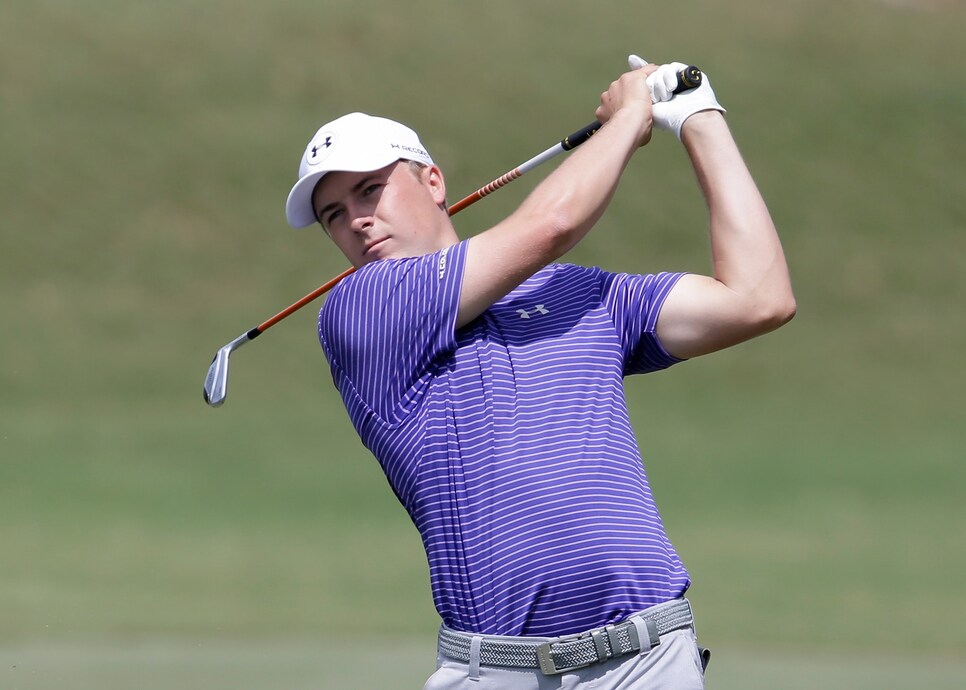 Jordan Spieth could have responded in numerous ways to his Masters meltdown. A club slam. Kicking his bag. Cursing. Crying. Keep in mind, he's 22 years old.
Instead, when the two-time major winner walked off Augusta's 12th green with a quadruple bogey, Spieth had the perfect retort to his playing partner, Smylie Kaufman.
"I said, 'Smylie, whose tee is it?'" Spieth remarked on Wednesday at the Players Championship. "Then I smiled at him.
"I mean, what else is there to do? Break a club? It already happened."
A story that Kaufman backed up.
"He almost convinced me that it was him," said Kaufman. "Because it was him the entire round. I was like, maybe it is you. I don't know. So we had a laugh and both hit good tee shots."
That, my friends, is how you respond to adversity.