The Loop
These guys made Jordan Spieth for president T-shirts and they're awesome
HAVEN, Wis. -- Jordan Spieth's popularity continues to soar during an incredible season that has included two major championship titles. Want more evidence of Spieth Mania? We found these guys rocking "Jordan Spieth for President" T-Shirts at Whistling Straits.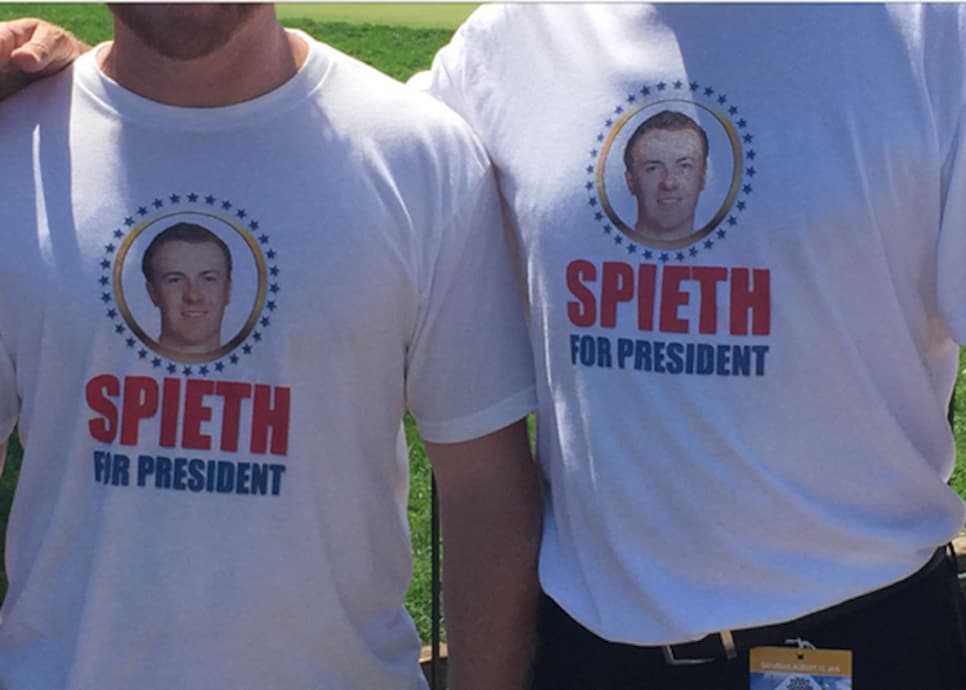 Technically, the 22-year-old Texan doesn't meet the age requirement for U.S. presidency (35). But hey, Spieth handles himself with professionalism and thrives under pressure, so why not?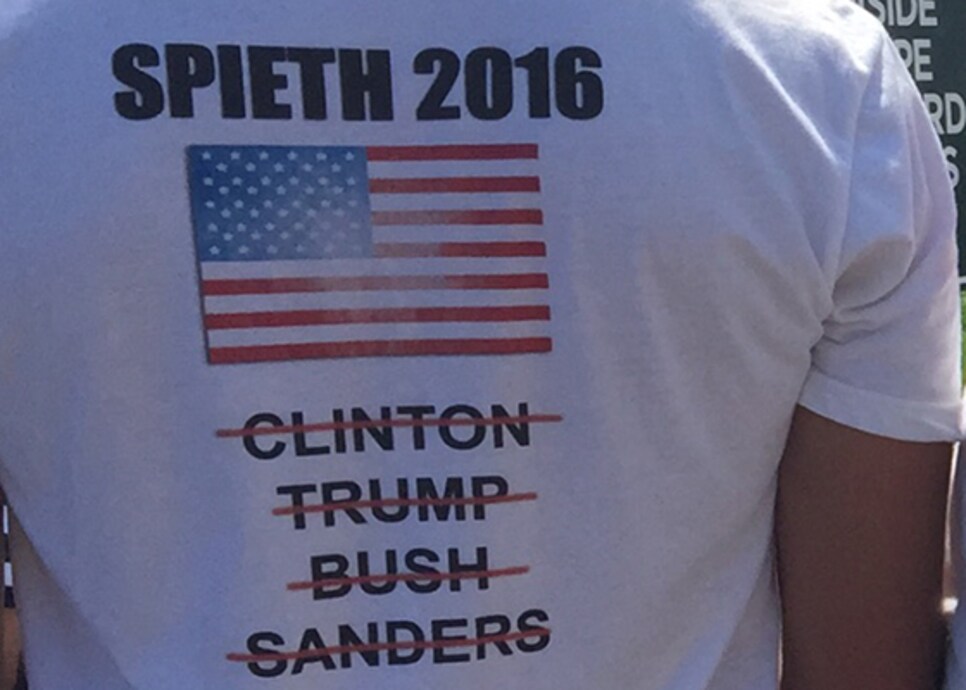 This group of six fans traveled from South Dakota and Nebraska for the weekend to watch Spieth and the rest of the PGA Championship field. Just a couple minutes on site at Whistling Straits and they were getting a ton of laughs and reaction from the rest of the spectators. Bros: A+ for creativity!