The Loop
Jordan Spieth doesn't bring his best, yet grinds out tie for second at Australian Open
Jordan Spieth took his winter game to summer down under and it showed. But even without the tools necessary to do so, Spieth will grind, and that showed, too.
Thus, the legend didn't grow in the Australian Open on Sunday, but neither did it diminish. Spieth tended to it the way the game's best players always have, by squeezing what they can from a depleted arsenal and threatening to win.
No part of the Australian Golf Club outside Sydney was off limits. Right or left, long or shot, Spieth, the defending champion, saw it all. He hit only 18 of his last 36 greens in regulation, yet still tied for second, one shot behind winner Matt Jones.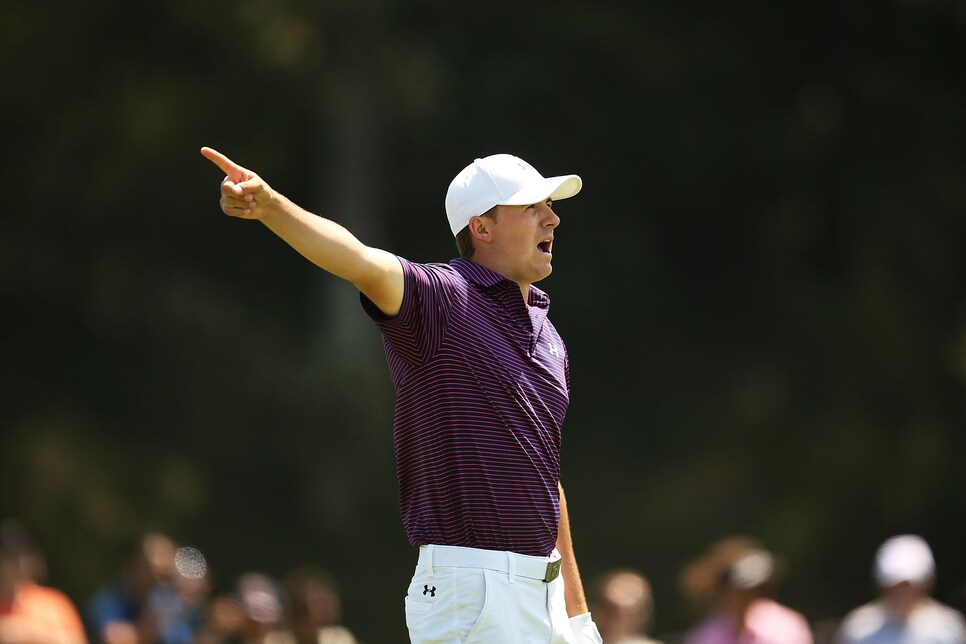 Indomitable, Martin Blake of Golf Australia called him. Indeed. Spieth started three-over through six holes on Sunday to fall five off the lead, yet could have taken Jones to playoff had he holed a 16-foot eagle putt on the 72nd hole.
On Saturday, he was three-over through four holes and shot the day's best round, a 67, "one of the best-fought rounds that I've had that I can remember," he said. It included a hole-out for eagle from 186 yards at 17 and a birdie at 18.
Yet he was "completely out of sync, just lazy in my decision making and my swings," he said, a performance that could be ascribed to the fact he hasn't worked too many days in the past two months.
Between the end of the Presidents Cup on Oct. 11 and the start of the Australian Open, he had played one tournament, the WGC-HSBC Champions, finishing T-7. It was a respectable performance after a two-week layoff, "the longest time by a week that I've taken off since I was probably 12 or 13 years old," he said.
When he returned, he encountered a swing flaw that he's still attempting to eradicate. It explains the exaggerated waggle (think Mike Weir) that he took before every swing to check the position of the club going back.
"I came back from the break and as I took my backswing, my [club] face would stay very, very shut," he said at the HSBC Champions. "I'm trying to get a little more depth and rotation into it to get it back to neutral which is where I played the majority of the year."
He has one more event to play before his winter hiatus begins in earnest, this week at Tiger Woods' Hero World Challenge, where he also is the defending champion.
There are several reasons, incidentally, that he's No. 1 in the World Ranking. One of them is this: Tiger's tournament is an 18-player field with a guaranteed payday, yet Spieth will grind as though it's the U.S. Open. He always does.