Dallas Dagger
Writer wishes Jordan Spieth good luck at St. Andrews, Spieth proceeds to dagger Dallas Cowboys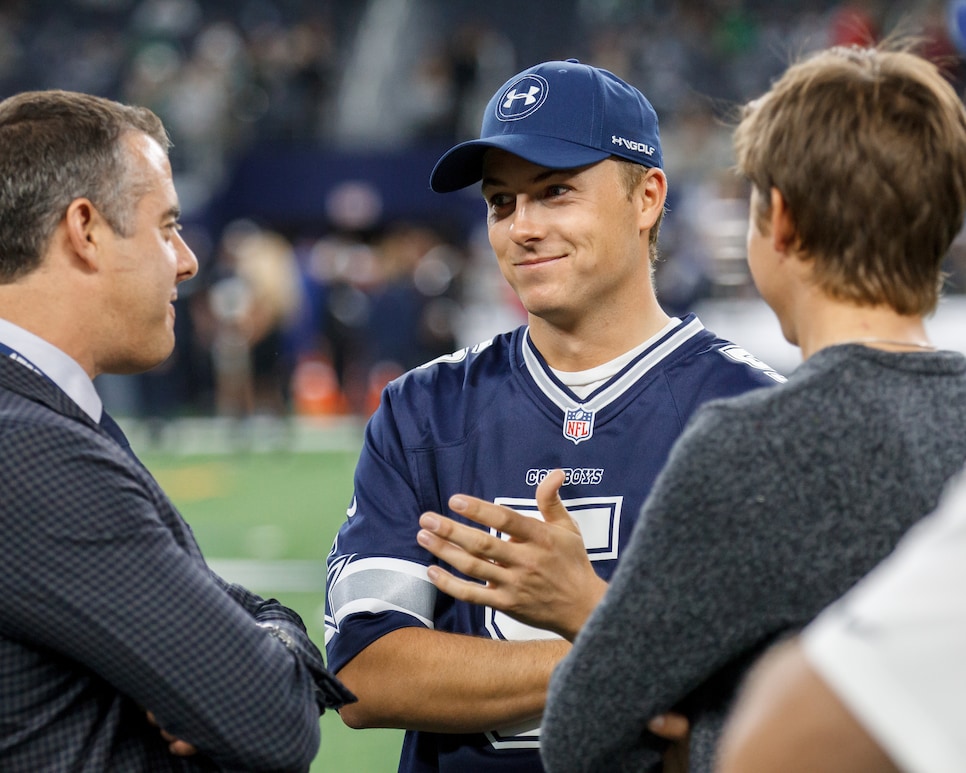 Jordan Spieth is a Texas man, and it is a Texas bylaw that one must bow before the altar of football. As one who calls Dallas home, part of that worship ties Spieth to the Dallas Cowboys.
But part of being a Cowboys fan, at least a realistic one, is realizing the Cowboys have been a trainwreck for the past three decades. And Spieth has never been one to dabble in mistruths, which is how he accidentally daggered his hometown team at one of his hometown events.
Speaking to the media at Colonial Wednesday ahead of this week's Charles Schwab Challenge, a reporter let Spieth know that the last time the Open Championship was held at the Old Course at St. Andrews, the atmosphere at a local bar resembled that of a Cowboys game. It was meant as a compliment, and the reporter wished Spieth good luck at this year's Open, as it returns to the Old Course.
Spieth, in turn … well, take it away, Jordan.
"Thank you. That's not necessarily a good thing," Spieth replied. "That may have been—Cowboys' games have been mildly disappointing. I know what you mean."
Dang. Although, in Spieth's defense, you'd be sore too if you came out on the business end of a playoff matchup against Jimmy Garoppolo.
Unlike his Cowboys, Spieth has made the most of the friendly-confines of the Dallas metroplex area, including at Colonial. In nine previous starts at the venerable Fort Worth course Spieth has a win and three runner-up finishes, and enters the week as one of the tournament favorites. Perhaps Dak Prescott and company would be wise to stop by Colonial this weekend to see what it's like to close on Sunday.