AT&T Byron Nelson
Jordan Spieth says he contracted COVID-19, has fully recovered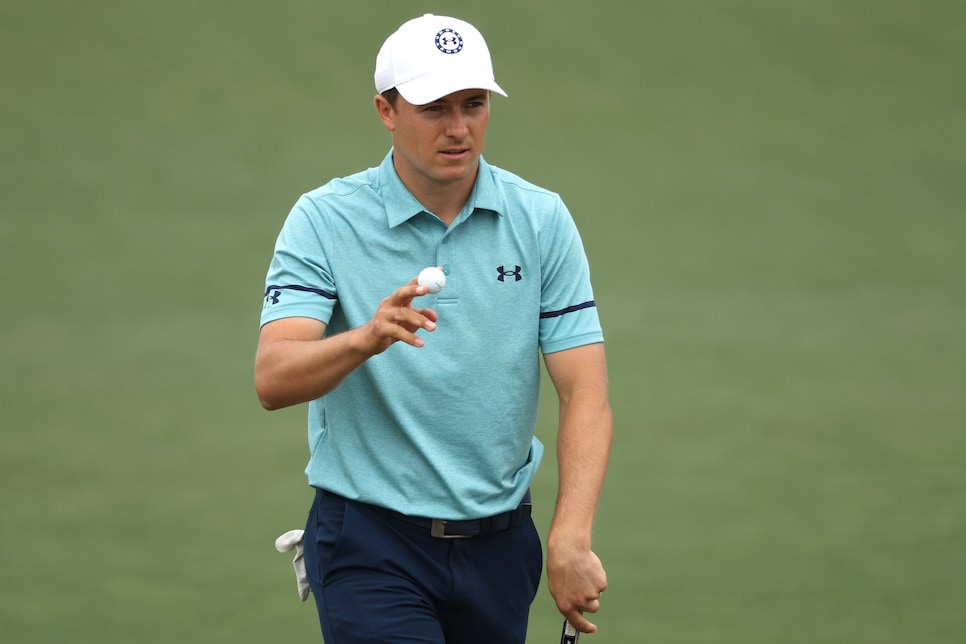 Jordan Spieth told reporters Tuesday that he contracted COVID-19 shortly after the Masters but has since made a full recovery.
Speaking ahead of the AT&T Byron Nelson, which will mark Spieth's first start since his T-3 at the Masters and his last appearance before next week's PGA Championship at Kiawah, Spieth said he began to feel symptoms in late April—though he did not lose his sense of taste or smell—and that three separate tests returned a positive result.
"Not really sure when I got it, to be honest, because nobody I was around ever got it," the 27-year-old said.
"It was bad for a day and a half and then it was just kind of annoying for the next five days. Kind of lost energy and sinus stuff. And then after that I started to get full strength back, and I would say the last week to week and a half now I've been acting as if it never happened. I've just gone about my days, feeling full energy and being able to hit full workouts and practice sessions and all that kind of stuff."
Spieth said he quarantined in his Texas home away from his wife, Annie, and that she nor anyone else in his household contracted the virus. The virus did, however, keep him from playing in the Valspar Championship.
"I like the golf course there, so I was really bummed. It was tough watching it knowing that I had been playing well and I would go to a course that I like a lot, but that's unfortunately part of the world we live in right now. I don't think I would have been 100 percent last week [for the Wells Fargo Championship], so decided to wait until this week."
Spieth, of course, won for the first time in nearly four years at last month's Valero Texas Open, then contended at the Masters the following week. He has six top-10 finishes in eight starts in 2021 and will once again have a chance to complete the career Grand Slam next week at Kiawah.
"Every year I go into that tournament—it's like it's the one that if I could pick one more to win, I would pick that one," he said. "But it doesn't really … while I'm playing the tournament, it hasn't really hit me and added any pressure or anything like that. It just kind of excites me a little bit more going into it."
The AT&T Byron Nelson counts as a home game for Spieth, who grew up in the Dallas area and still lives there. He made his first career PGA Tour start as a 16-year-old high school amateur in the event in 2010, finishing T-16, his best finish in the tournament in nine career starts.