News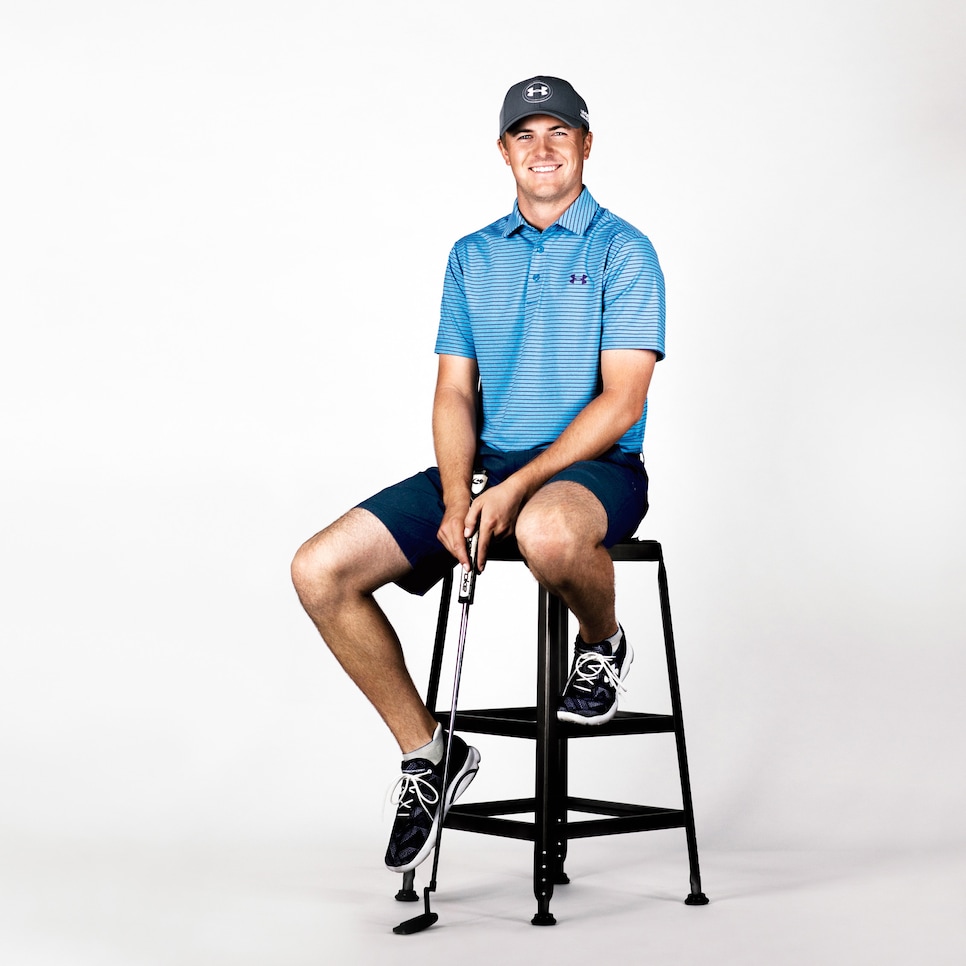 In an era when much is measured by "likes," the term seems inadequate for how the public has responded to Jordan Spieth. There have been many golfers who have captivated us right away: Greg Norman, Phil Mickelson and, of course, Tiger Woods. But even Arnold Palmer wasn't embraced so quickly and completely.
It goes beyond Spieth winning the Masters, or being America's own, 21 years old, fresh-faced, well-built, bright and polite. Or possessing the competitor's dangerous edge, a Right Stuff toughness that makes the historically inclined Ben Crenshaw think of Wyatt Earp.
All those things are essential, but they aren't at the center of Spieth's popularity. It's instructive that unlike all those who have been liked a lot, it appears that nobody doesn't like Spieth. Despite being labeled the Golden Child—a handle Woods didn't rebuff, but which Spieth does, if only because he knows it's made for the jealous to mock—true antipathy for the kid can't be found.
Like all game-changers, Spieth benefits from timing. Just as Palmer was a welcome change from the grim excellence of Ben Hogan, so is Spieth a respite from the distant reign of Woods.
"Tiger's time of domination was overall great for golf but difficult in terms of interaction with fans, sponsors and media," says Seth Waugh, former CEO of Deutsche Bank, sponsor of the Deutsche Bank Championship. "In his defense, as the biggest guy on the planet, he felt he needed a shield to protect himself from an invasive world. Everybody assumed that because he was winning everything, the model of focusing only on your game and not really engaging with people was necessary to be a champion. From a player's perspective, it was the perfect excuse not to do the harder stuff, like stick around to sign autographs. But then the financial crisis hit, and it became clear that the harder stuff was a big part of why a corporation would spend $10 million to put on a week of golf. When Tiger and the notion of universal entitlement simultaneously fell from grace, players realized another model might work better, not just for themselves, but for the game."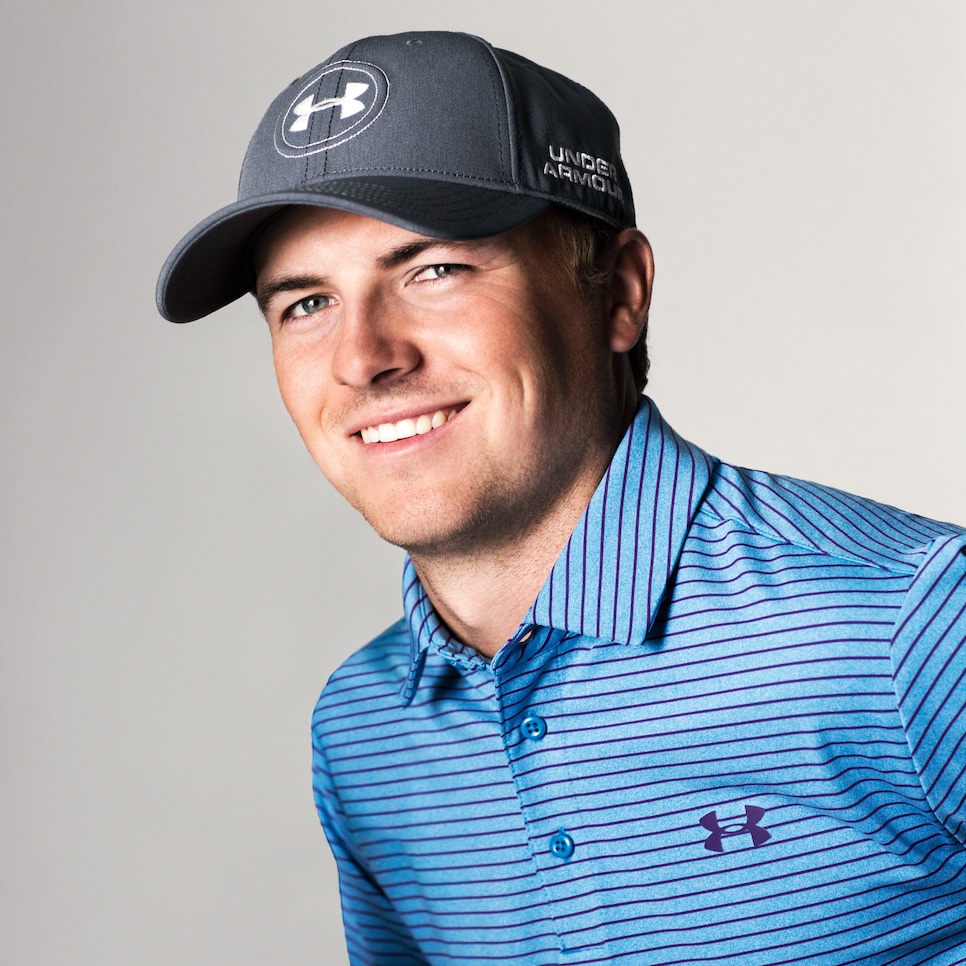 The leaders of the new/old way are Rory McIlroy, Rickie Fowler and Spieth, who blend accessibility, affability and performance. But even as McIlroy has changed the tone from the Woods era, it's Spieth who seems more disposed to asserting a transformational power like Palmer's. Which gets to Spieth's central allure: He's a giver. Certainly to his charitable foundation, but also—in what's so commonly considered a necessarily selfish sport—of himself. Even before Jordan's 14-year-old sister, Ellie, was born with a neurological disorder, his elders were examples of sacrifice and empathy. Spieth considers growing up in a home attuned to its youngest member's special needs a gift that will continue to inform his public life.
When thanked for his time at the end of interviews, Spieth has an endearing way of responding with an upbeat "Of course," but those words will get harder to say. And though his answers to questions have remained refreshingly expansive, post-Masters mania has given him an acute awareness that being asked to constantly talk about himself is a bottomless pit. "My speaking about humility is very difficult, because that wouldn't be humility," he said last year, and that impressively grasped paradox will get more complex.
So we're going to give Spieth a break and have others who have had telling moments with him do the talking.
ROGER MALTBIE NBC/Golf Channel On-Course Reporter
"At the Houston Open, he had a one-stroke lead, and I saw him on Sunday morning before the round and asked him if he'd been on an Easter-egg hunt. He said with a big smile, 'Yeah, and Ellie got every one of them.' And I thought, There's a kid who looks in the mirror and likes what he sees. Because that's important to feeling like you deserve to win. It matters under the gun."
JOE CHEMYCZ Web.com Tour Media Official
"In 2013, Jordan didn't advance in the second-stage [2012 PGA Tour] Q school and was out with no status. He played a couple of our tournaments and did pretty well. He needed another $5,000 to get temporary conditional membership, which would have given him unlimited sponsor exemptions at a time he was facing a lot of unknowns and no guarantees. It was a big deal. Our next tournament was in Santiago, Chile, but he had accepted a sponsor's exemption to the PGA Tour event in Puerto Rico for the same week. He knew what the smart play was: tell Puerto Rico you're sorry. But he looked me in the eye and said, 'Joe, I can't go to Chile. I gave [Puerto Rico] my word.' It was about the most mature, responsible thing I've seen a young guy do. He went to Puerto Rico and finished second, and in a couple of weeks he had his status on the PGA Tour. They say character is destiny."