News
Jordan Spieth closes U.S. Open with 69, intends to return to Erin Hills to watch friends finish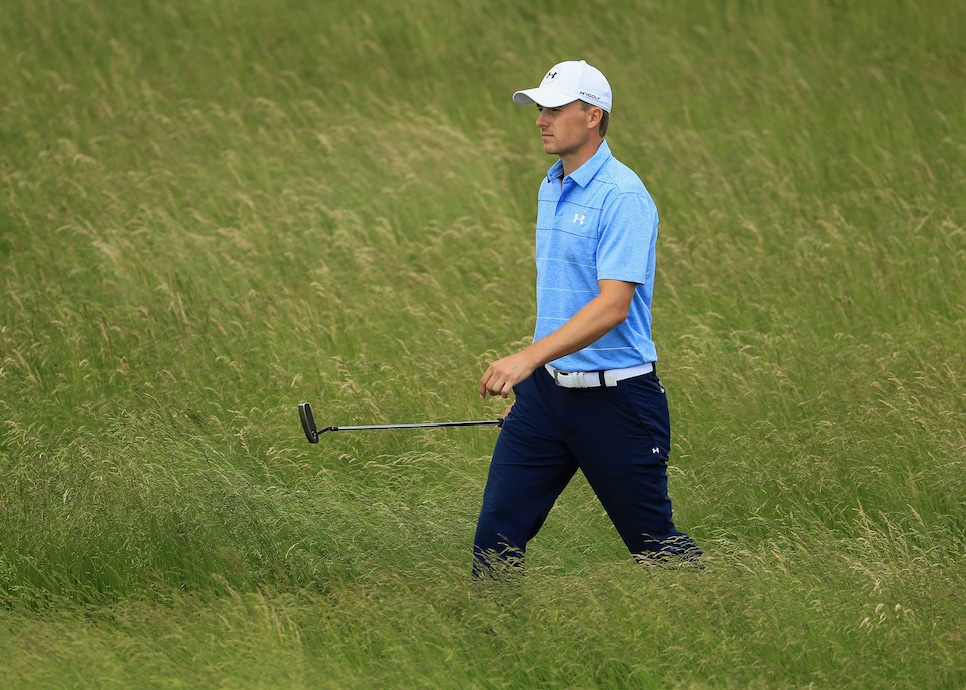 ERIN, Wis. -- Jordan Spieth ended his four days at the U.S. Open before the last group even teed off on Sunday, finishing at one-over 289 following a final-round 69 on a breezy morning at Erin Hills.
Still, he came away with a lot to be happy about.
For one, with good friends Justin Thomas and Rickie Fowler in contention he planned on sticking around.
"I don't think anybody should be surprised with the way they've been able to do in other events," Spieth said. "They're playing against the same people they always play against. It's just a matter that this is one of the four majors in a year, and this is a U.S. Open. And it's just kind of getting that out of your head and just playing against who you're playing against like it's a regular tournament.
"It's going to be really fun. I'll probably go back, pack up and then I'll come back and have a beer and watch the closing stretch. That's the plan."
As for Spieth's other plan this week, it didn't exactly go as he would have liked, thanks mostly to a balky putter.
With his sister Ellie telling Spieth on Saturday night that she wanted him to make 16 birdies, according to the Associated Press, Spieth obliged on each of his first two holes.
Then came a run of nine straight pars and a mix of two bogeys and three more birdies to finish with five in all. It was OK. Spieth said he had fun on Sunday and throughout the week.
"I struck the ball the same way I have been," he said. "I think I hit 17 greens today which was just awesome in these conditions. And then my expectations were lowered on the greens given the conditions. I think that was the difference. I was able to get to a few under by just accepting the fact that the putt might miss instead of having to have it be perfect. And that's what we've been working on, but maybe a day like today is all it needed to just kind of calm down."
Spieth actually hit 13 greens technically, but left the ball in good enough spots to putt more than that. He would have liked to see the wind blowing the rest of the week.
Still, he came away impressed with a course few knew anything about coming in, and with how the USGA set it up.
"I think it's an awesome golf course," he said. "I think that's been the consensus from everybody.
"There are so many great ones to choose from. I'm sure at some point it will come back here. ... I would like to see another one here down the road."