News
Jordan Spieth changed putters. Here's what spurs tour players to mix it up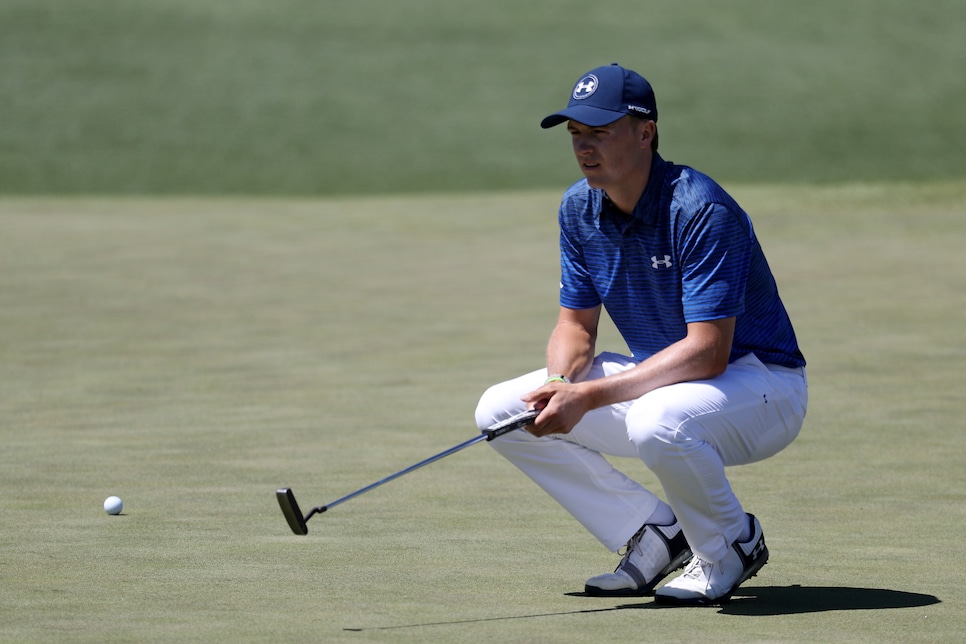 Jordan Spieth's putter switch at the AT&T Byron Nelson wasn't accompanied by something as catchy as Ken Green's infamous "It was time for the club to die," but the two-time major champion's decision to try a Scotty Cameron by Titleist T5W mallet at Las Colinas illustrates the love-hate relationship players often have with their putters.
In fact, players on the PGA Tour are right there with the weekend hacker when it comes to fickleness with the flat stick. If these guys are good -- and they are -- then the old adage that "It's a poor workman who blames his tools" doesn't hold water when it comes to a players' work on the greens.
According to several tour reps, 10 to 20 percent of the field change putters on a weekly basis. In addition, they claim most tour players have at least five putters, while some own more than 100.
The reasons for putter changing are varied. Some players prefer certain types of putters on particular types of grasses. Others are looking for a change of scenery that might break them out of a slump.
For Sung Kang, it was more like harassment from one of his friends. Earlier this year at the Shell Houston Open. Kang broke the 36-hole scoring record after switching to a TaylorMade Spider Tour putter at the behest of a buddy, Sean Moline, "The last couple months he says, 'You got to use this putter, this putter is going to work really good. If you want to succeed, you use that,'" said Kang, who eventually finished second.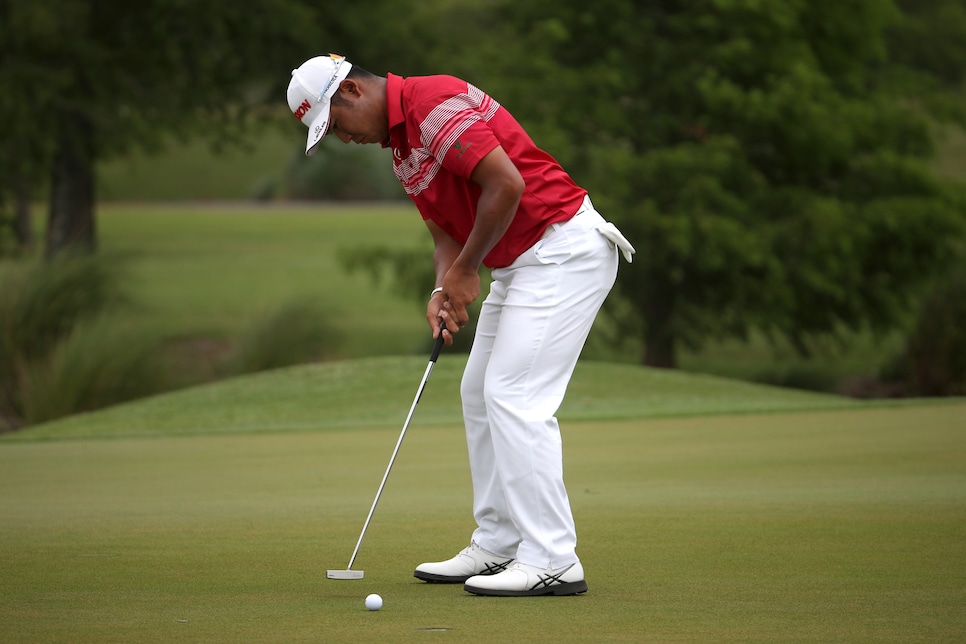 The Players Championship would seem a strange time to change putters, but last year at TPC Sawgrass Hideki Matsuyama used a putter on Thursday and Friday that he had never used before, prior to going back to what he referred to as his "Ace" putter. Matsuyama said he was looking to build some confidence and once he did, felt it was OK to go back to what he had been using.
Speed off the face prompted Tiger Woods to move into a different flat stick at the 2010 British Open at St. Andrews, leaving his longtime Scotty Cameron for a Nike Method 001. "It comes off faster," he said. "I've always struggled on slower greens but I haven't had to make that much of an adjustment [now] because the ball is coming off a little bit quicker."
But whatever the reason, there's one thing all players should consider before banishing one putter to the basement in favor of another: the move is likely to cause subtle changes in your stroke as different putters can behave differently, given changes in toe hang or moment of inertia. In other words, you might be making another putter switch fairly soon -- back to your old one.