The Loop
Jordan Spieth and Bill Murray look like they are having fun in Fort Worth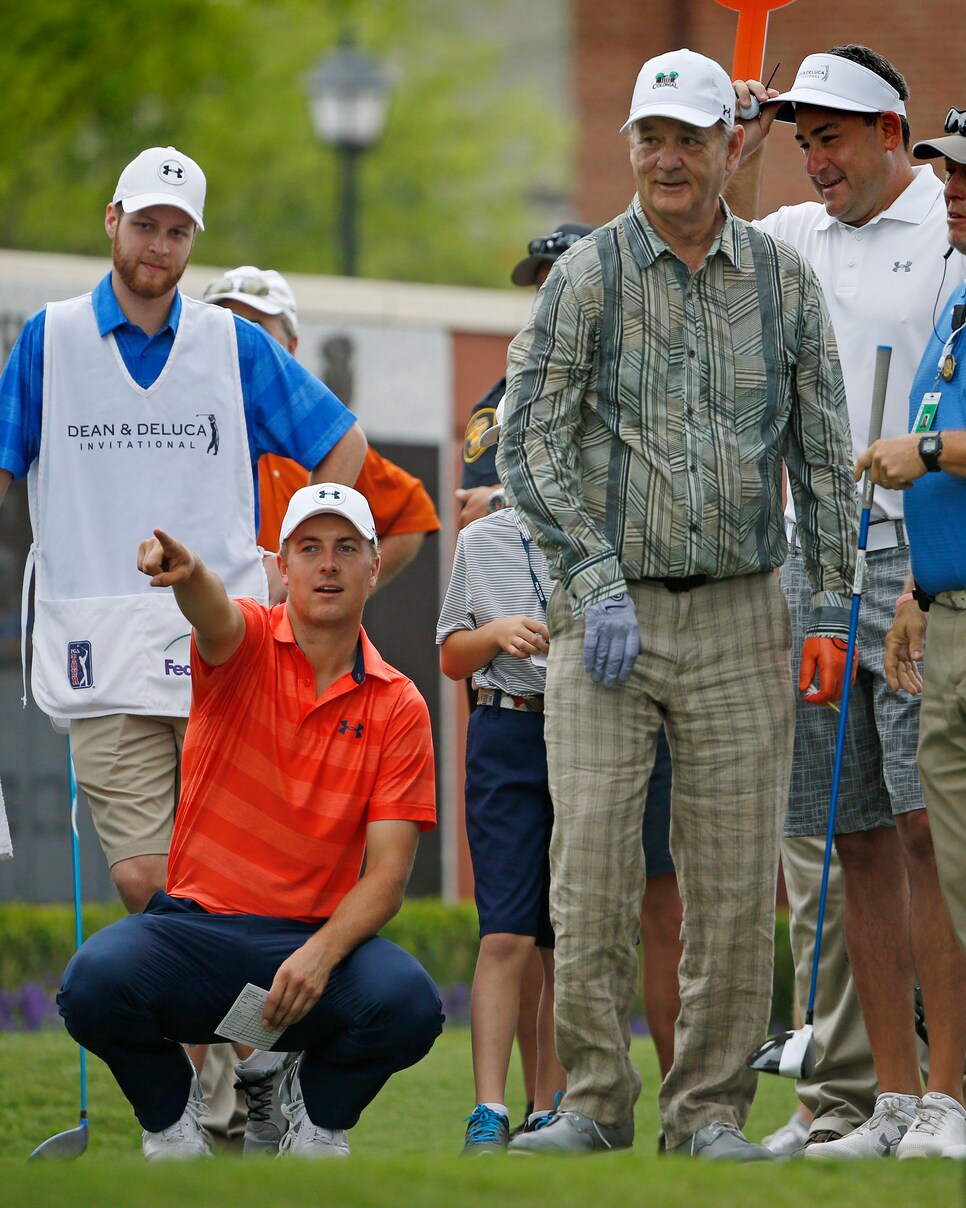 In his recent struggles, Jordan Spieth has been visibly agitated with himself. He acknowledged this frustration at the Byron Nelson; unfortunately, that was before his final-round 74.
Luckily, Spieth has the perfect playing partner to return a more cool, collected ambience to his game:
The two-time major winner and comedian were paired together Wednesday at Colonial Country Club. And while some professionals dread pro-ams, a healthy dose of Murray could be exactly what Spieth needs.
"I think so," Spieth said about playing with Murray. "I've played a few holes with him a couple of different times. I consider him a friend. Every time we see each other, we come up and have a talk. It'll be a lot of fun. I was really excited to hear about the pairing.
"I'll try and hold back on the Caddyshack references today."
Murray wasted no time playing to the crowd, asking the gallery to shower Spieth with love on the first tee:
And perhaps Spieth, one of the more intense players on tour, could learn a thing or two from Murray's on-course demeanor: