The Loop
Jordan Spieth and a FedEx Cup 'title harder to defend than a bad decision'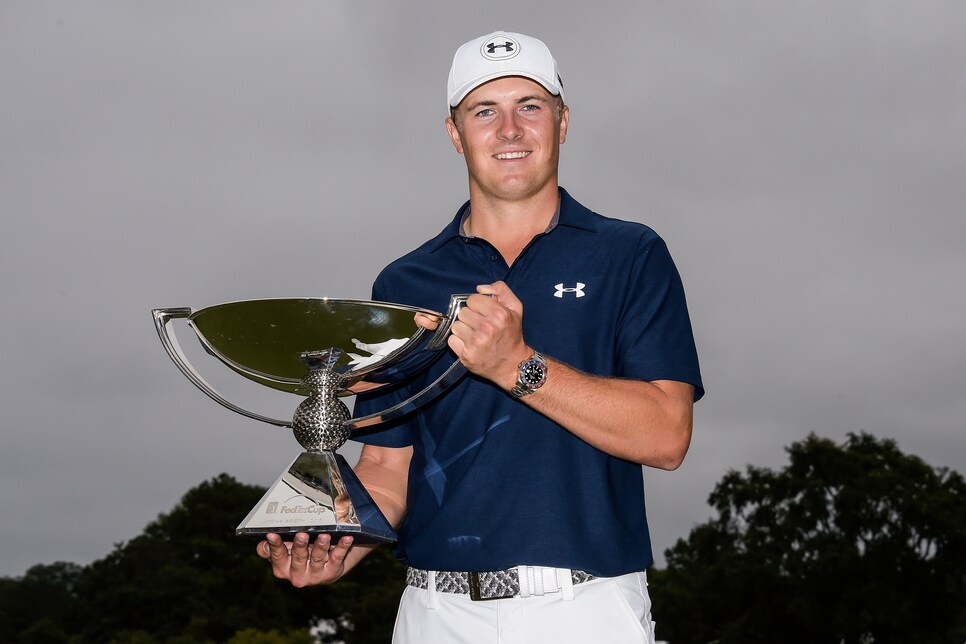 Stories of interest you might have missed…
"Proven through the brief history of the FedEx Cup is the fact it is a title harder to defend than a bad decision. It is singular accomplishment, not to be duplicated, the Sistine Chapel of somewhat contrived playoff systems.
"With the 10th FedEx Cup finale coming to East Lake in less than two weeks, we still await the first back-to-back champion. If Tiger Woods couldn't do it, surely it can't be done.
"Jordan Spieth is in play. At the moment."
Arnold Palmer, Jason Day and…Bryson DeChambeau
"Greater Cleveland golf courses have a history of launching the careers of some pretty great golfers.
"Arnold Palmer won The Plain Dealer Invitational…during his Coast Guard days in the 1950s. And in 2006, unknown 19-year-old Jason Day earned his first professional victory by winning the Nationwide Tour's event at StoneWater in Highland Heights.
"Add the name of Bryson DeChambeau, who Sunday won the Web.com Tour's DAP Championship at Canterbury Golf Club in a four-way playoff. DeChambeau, 22, also became the youngest winner of a Web.com Tour this season and was one of five players to secure a 2017 PGA Tour card."
Future of one of D.C.'s 'hidden pleasures' in doubt
There is an inexpensive nine-hole golf course in Washington, D.C., with views of the Capitol Dome, the Washington Monument and the Basilica of the National Shrine of the Immaculate Conception. The Washington Post's Ian Shapira called it "one of the District's hidden pleasures."
But the future of the course on the property of the U.S. Armed Forces Retirement Home is in jeopardy. "[T]he 128-acre oasis is losing money and senior Defense Department officials are debating whether to stop funding it, according to Eric Pahon, a Pentagon spokesman," Shapira writes in this story about the course and it's uncertain future.