The Loop
How does Jordan Spieth compare to 22-year-old Tiger Woods? A look at the numbers on the Golden Child's birthday
Golf's Golden Child Jordan Spieth turns 22 today, which brings to mind golf's former prodigy, Tiger Woods, and what he had achieved at the same age.
ESPN's Darren Rovell put their golf earnings in perspective today with this tweet:
Jordan Spieth turns 22 today. His career earnings are $18.4M. When Tiger turned 22 his career earnings were $2.7 million.
Of course, Spieth can thank Tiger for a lot of that money. Total purses on the PGA Tour equaled $101 million in 1996, Tiger's first full year on tour. In 2008, after his last major win, tour purses equaled $292 million. Nearly triple the size in just 13 seasons.
Spieth's capitalized on the big purses the last two years, pulling in $18.4 million over five tour wins. What kind of birthday gift do you get a 22-year-old kid with that kind of money? I'm sure his friends and family will think of something.
Let's look at some more numbers that Spieth's achieved by the age of 22.
PGA Tour wins: Five. (2013 John Deere, 2015 Valspar, 2015 Masters, 2015 U.S. Open, 2015 John Deere -- plus an unofficial win at the 2015 Hero World Challenge.)
Number of majors: Spieth: 2. Tiger: 1. Green jackets: One a piece.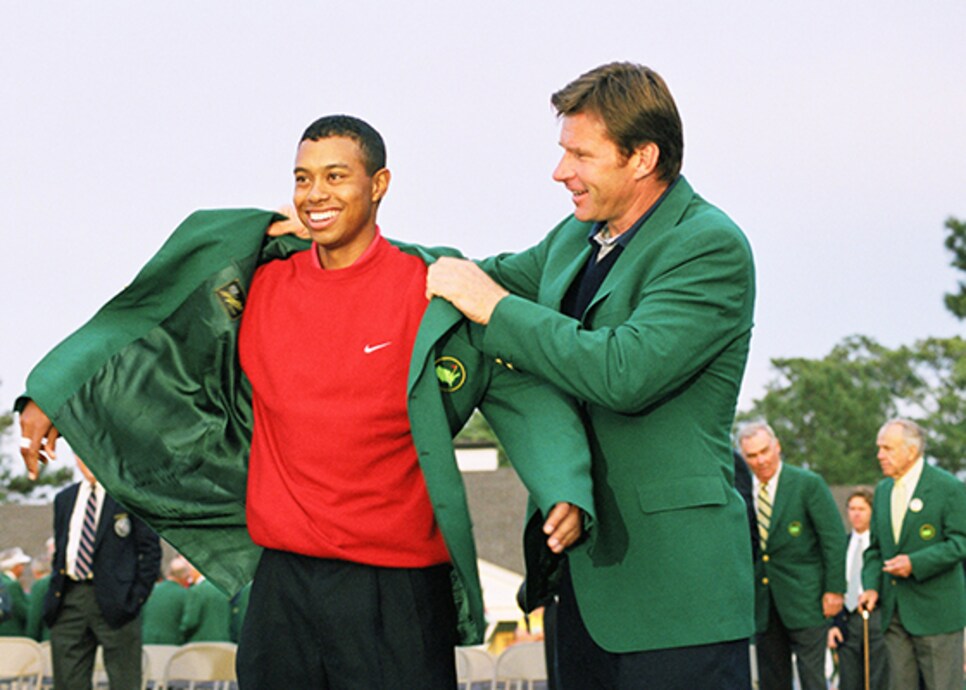 Augusta National/Getty Images
Hairline tracker: Almost a wash. Maybe the key to being really good at golf as a young gun is starting to lose your hair?
Somewhat similar to Tiger with Nike, Spieth has his apparel deal with Under Armour. Nike got into the golf club business after Tiger's booming success, and they've become a major manufacturer in golf today. Talks of Under Armour getting into the golf-club business are still in the infant, very-start-of-rumor stage. But similar to Tiger, Spieth has helped Under Armour take its golf business to the next level.
Golf Digest covers? Spieth has two. And Tiger, who, just like Spieth is now, wrote instruction articles exclusively for Golf Digest, appeared on four covers by age 22. (The January 1998 cover was published previous to Tiger's December 30th birthday.)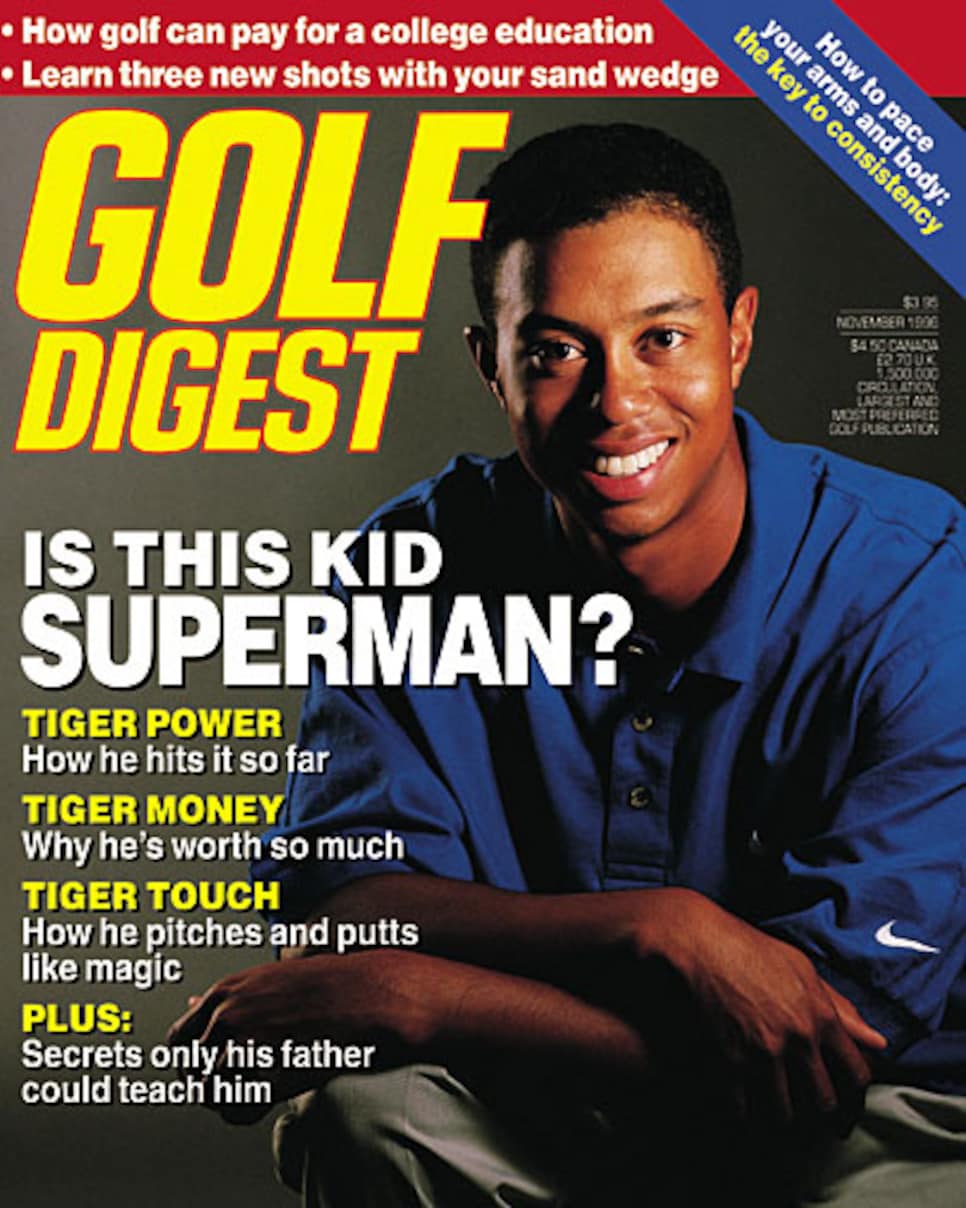 Spieth's currently 12 majors behind Mr. Woods, but he's off to a good pace.