Jordan Spieth, a Cowboys fan playing in Giants country: 'Well, nobody's perfect'
Stories of interest you might have missed…
Jordan Spieth is in enemy territory this week, a Dallas Cowboys fan playing in New York Giants country. "He is impossible not to like if you're a fan of this sport at the highest level, and I mention all of this now because — gulp — as you get ready to watch him continue his incredible season in New Jersey this week there is something else you might not know about him. He is a Dallas Cowboys fan," columnist Steve Politi of the Star-Ledger writes. But, as Politi concludes, "This is a young player chasing greatness, and we'll be lucky to have plenty of chances to see him do so on area courses over the next few years. The Cowboys thing? Well, nobody's perfect.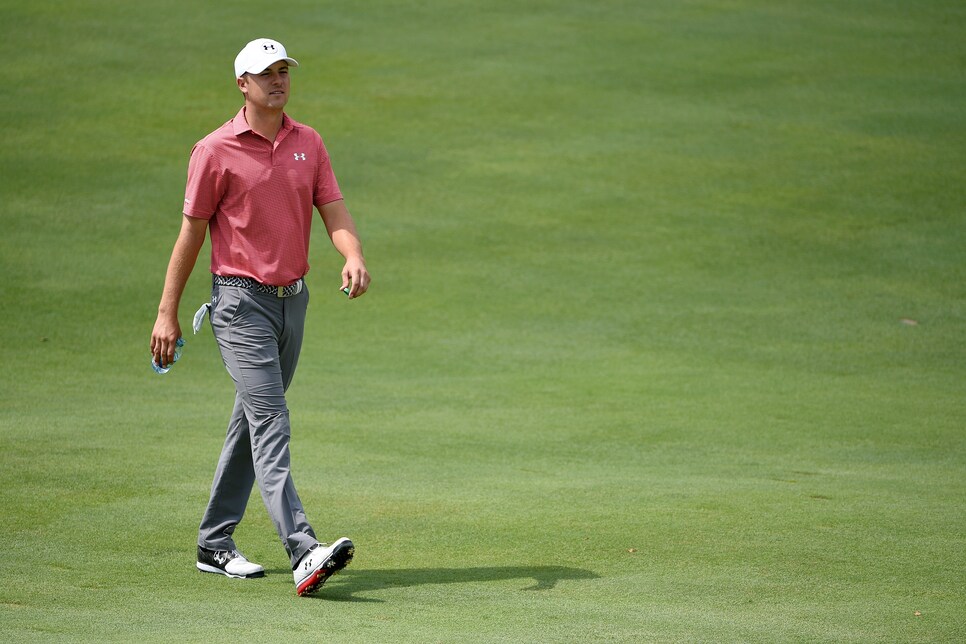 Martin Kaymer won the Players Championship and the U.S. Open in 2014, yet lost his PGA Tour membership for next season based on poor play and a miscalculation. Doug Ferguson of the Associated Press writes: "The penalty for not meeting membership requirements is far stiffer than it is for Americans. Kaymer…joined the PGA Tour in 2013. As a European, he is entitled to the 'home circuit' policy that allows him to play unlimited European Tour events. However, he is required to play a minimum of 15 events on the PGA Tour. Kaymer built the FedEx Cup playoffs into his worldwide schedule, had a poor year by his standards and ran into a big problem — he failed to qualify for the playoffs, and wound up playing only 13 times."
"Oak Ridge Golf Club in Old Westbury will be the newest member of the Barclays rotation beginning in 2017, it was announced by the PGA Tour and tournament director Peter Mele Tuesday," Hank Gola writes in the New York Daily News. "The timing is a bit curious because of a report last year that Trump Golf Links Ferry Point would get the nod. But both Mele and PGA Tour Chief Marketing Officer Ty Votaw denied that Donald Trump's gem under the Whitestone Bridge had been bumped, noting there was never an announcement from their end. 'The report was never accurate,' Votaw said in an email."
The Metropolitan Open, or Met Open for short, is in the midst of its 100th playing at Winged Foot's East Course. "It has been 75 years since the tournament — won by nine players who were eventually inducted into the World Golf Hall of Fame — regularly attracted the sport's best," Bill Fields writes in this story in the New York Times recalling its history. "But the Met Open endures: It will be contested this week over 54 holes at Winged Foot Golf Club in Mamaroneck, N.Y., in a celebration of the tournament's rich history as one of the oldest in the United States."
You are using an unsupported version of Internet Explorer. Please upgrade to Internet Explorer 11 or use a different web browser.