The Loop
Jordan Spieth, 19, continues to turn heads
GULLANE, Scotland -- For a second straight day, a gaggle of British reporters gathered around Matthew Fitzpatrick -- and rightly so. The Yorkshire amateur won't be around for the weekend at the British Open, but the 18-year-old's 73-76 performance alongside some of the world's best players was still impressive.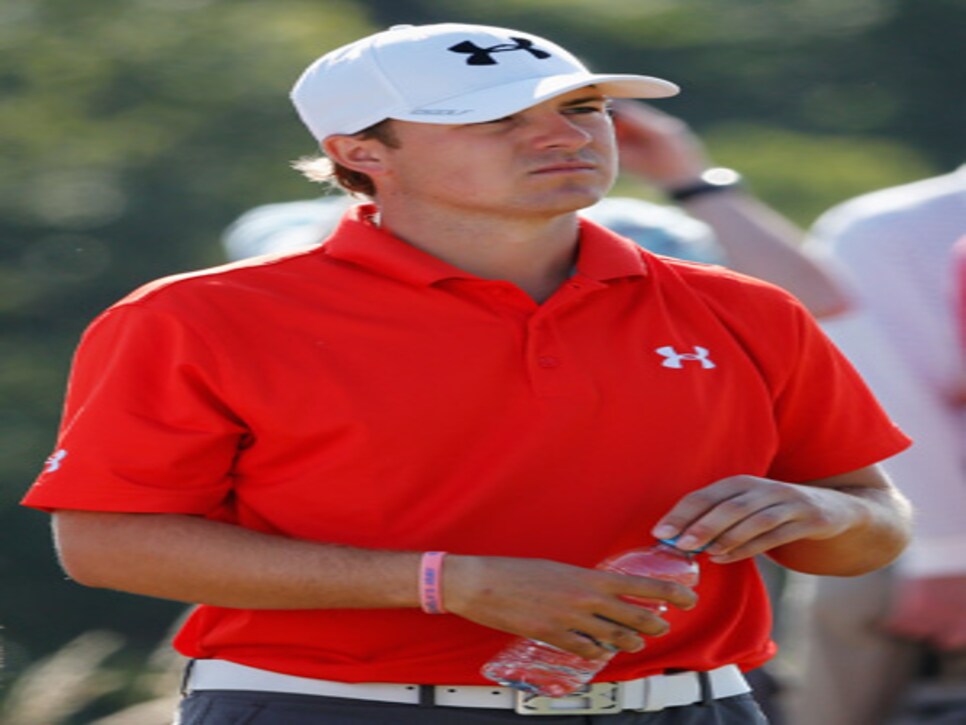 How, then, should we describe what Jordan Spieth has been doing? The 19-year-old, one of Fitzpatrick's playing partners at Muirfield the first two days, was coming off a round that briefly saw him near the top of yet another leader board. And nobody, including Spieth, seemed too surprised.
"My No. 1 goal would be at some point to be No. 1 in the world," said Spieth, who is coming off a win last week at the John Deere Classic that made him the youngest PGA Tour winner in 82 years. "This year's been really, really special for me in taking a big step towards that and establishing myself as being able to play on the PGA Tour for at least a couple years."
Through much of Friday, Spieth could entertain achieving another one of his goals: winning a first major. He was T-3 and one off the lead after a par on the difficult 14th hole, but a double bogey on No. 15 followed by back-to-back bogeys and a short missed birdie putt on No. 18 left him at one over heading into the weekend. Spieth slapped his leg with his scorecard in frustration as he walked off the final green, but composed himself like a veteran before addressing the media.
"I made a bad decision on 15 and 17, and then 16 was just a bad swing," said Spieth, who spent two years at the University of Texas before turning pro after leading the Longhorns to a national title in 2012. "Yesterday I was, for some reason, extremely patient with just taking my 30-footers and just trying to give myself tap-ins and not worrying about making birdies. Today I finally got to a point where I finally had enough and wanted to really hit it closer. And that's what happens when you try."
Spieth's sputtering finish left him T-26 at the time of him signing his card, but with conditions toughening at Muirfield, he could be a lot closer to the top 10 by day's end. Not bad for a teenager who wouldn't even be in Scotland if not for a holed bunker shot on the 72nd hole of regulation at the John Deere and a par on the fifth playoff hole to top Zach Johnson and David Hearn. After two solid days, Spieth will be able to soak in more experience at the game's oldest major.
"I try to learn each week," he said. "I was in contention a few times and failed and learned a little bit and finally broke through last week. And so now I'm trying to get into contention here and see what we can do."