The Loop
Jonathan Byrd plays a hole as only a PGA Tour pro can
__PONTE VEDRA BEACH, Fla. --__It started with a yanked drive into the trees on TPC Sawgrass' par-5 16th. But no worries, marshals were all over the ball's location and had cleared an opening among the crowd gathered in the pine straw by the time Jonathan Byrd arrived to play his second shot.
A fan gave a pained look and grabbed his leg. "Did I hit you in the knee or are you just pretending?" Byrd asked. "Just pretending," the man answered, drawing laughs from onlookers. You silly prankster!
Then it was time for Byrd to get serious again. "Just chip it back into the fairway," a fan advised. Huh? Don't do that, Jonathan! You're a PGA Tour pro! He didn't.
"Well, I think the best thing is just to go up through that gap," Byrd said to his caddie, Mark Carens. Umm, what gap?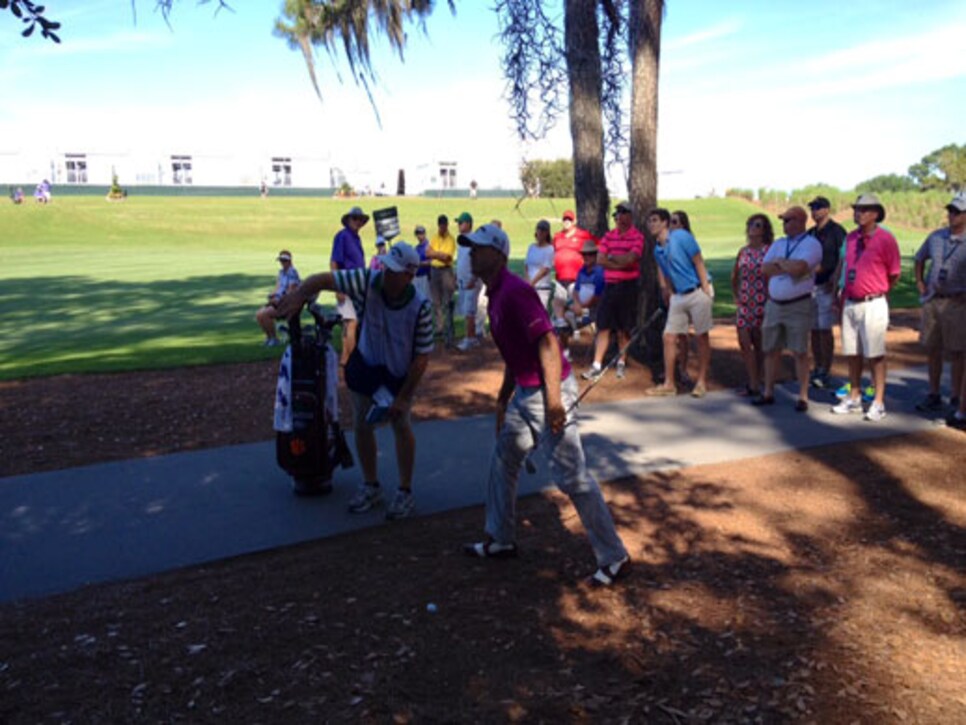 The two consulted for a few moments before settling on a club. "Hit it 125?" Byrd asked. "Yep." Byrd hit it through the "gap" and the ball landed in the middle of the fairway about 125 yards away, never even flirting with the water to the right. The crowd showed its appreciation, but the fun wasn't over.
Byrd now faced a simple third shot, only it wasn't so simple. A huge turtle had crawled onto the green near the front-left hole position. But hey, what are caddies for, anyway?
Carens knew what to do, running to the green to remove the reptile. He scooped it up and put it back in a pond. It was his turn to get applause, although he already got some on Wednesday when he hit a shot to inside of 14 feet on No. 17 during the Players Caddie Competition.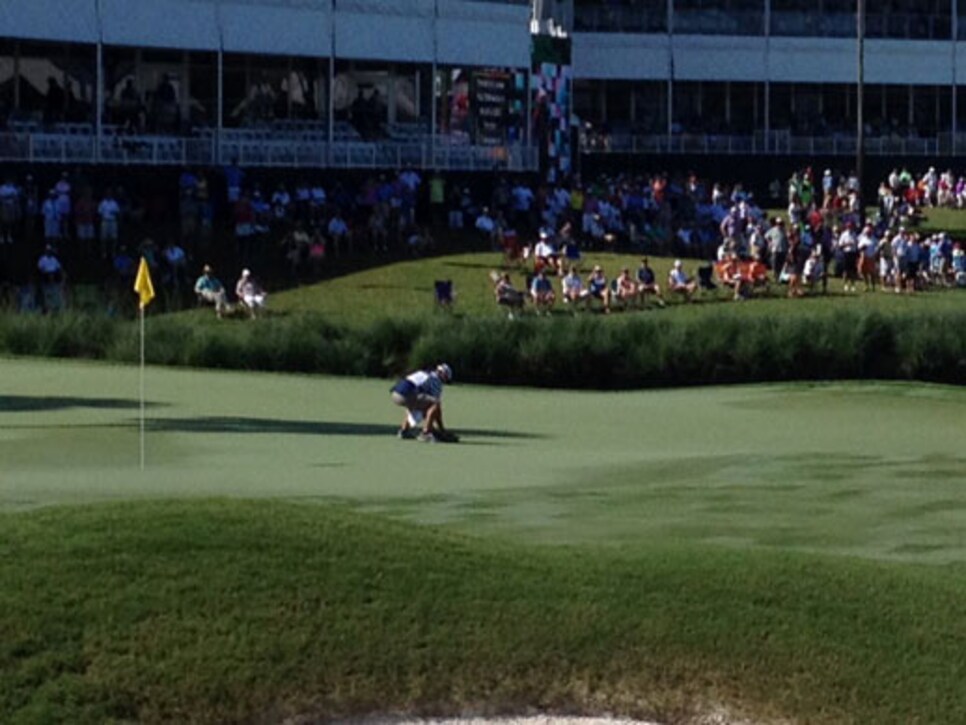 Then Carens ran back to Byrd. Finally, someone who really cares about pace of play on tour.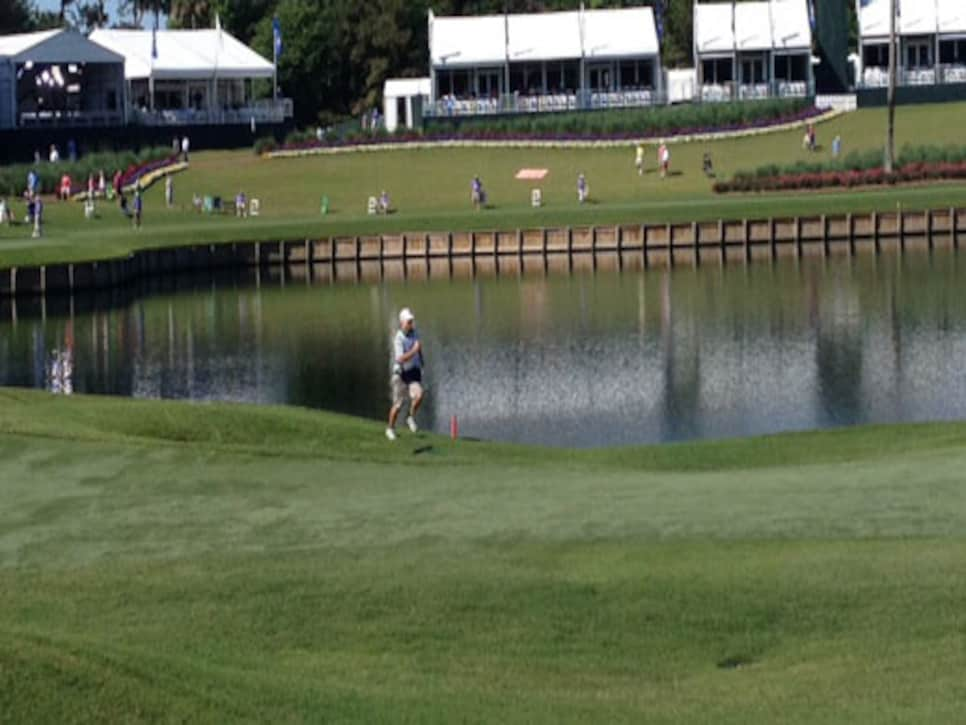 After the brief delay, Byrd hit another perfect shot, this time to about 10 feet, but not a perfect putt. Ho-hum. Just another par in the life of a tour pro.