The Loop
Jonas Blixt pulls prank on Rickie Fowler, dresses in matching outfit
There are plenty of notable pairings in Sunday's final round of The Barclays at Liberty National, but none stand out more than Rickie Fowler and Jonas Blixt.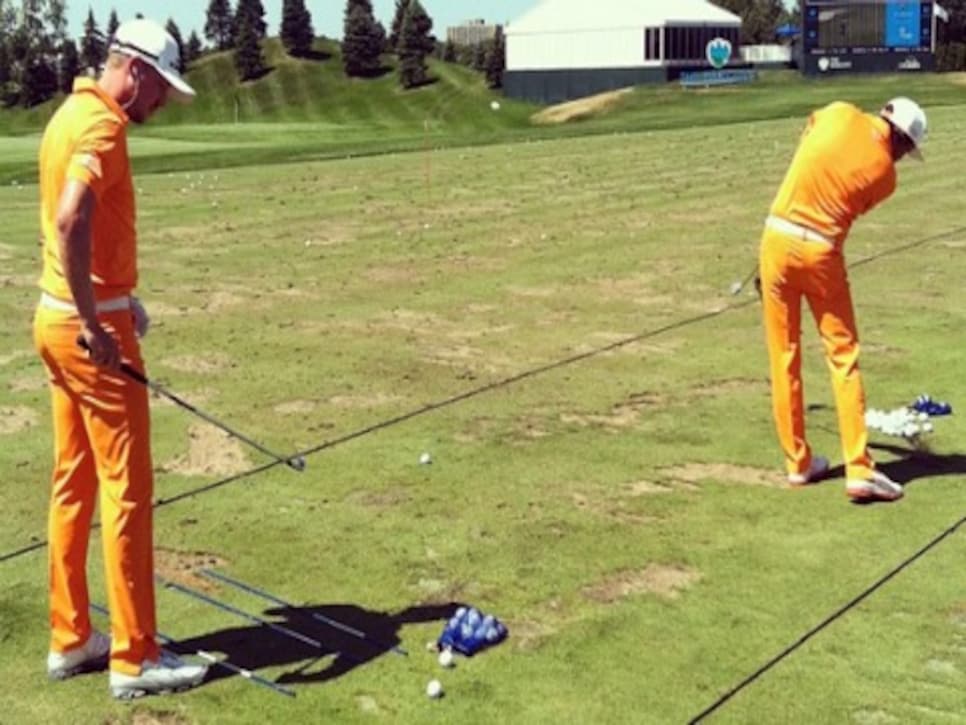 Looking like a pair of convicts on work release, the Puma boys are dressed alike in all orange, Blixt having vowed to don Fowler's signature Sunday getup if the duo was ever paired together in a final round. The Swede reportedly borrowed the outfit from Fowler because Puma couldn't get him an all-orange outfit before Sunday's 1:00 p.m. tee time.
With a double bogey at the 5th hole and a triple at eight, Blixt isn't playing his best golf, which isn't surprising since he's not used to dressing like a crossing guard. Rickie, on the other hand, looks slightly more comfortable at one-over thru eight holes.