News
Jonas Blixt-Cameron Smith lead, Patrick Reed and Patrick Cantlay one back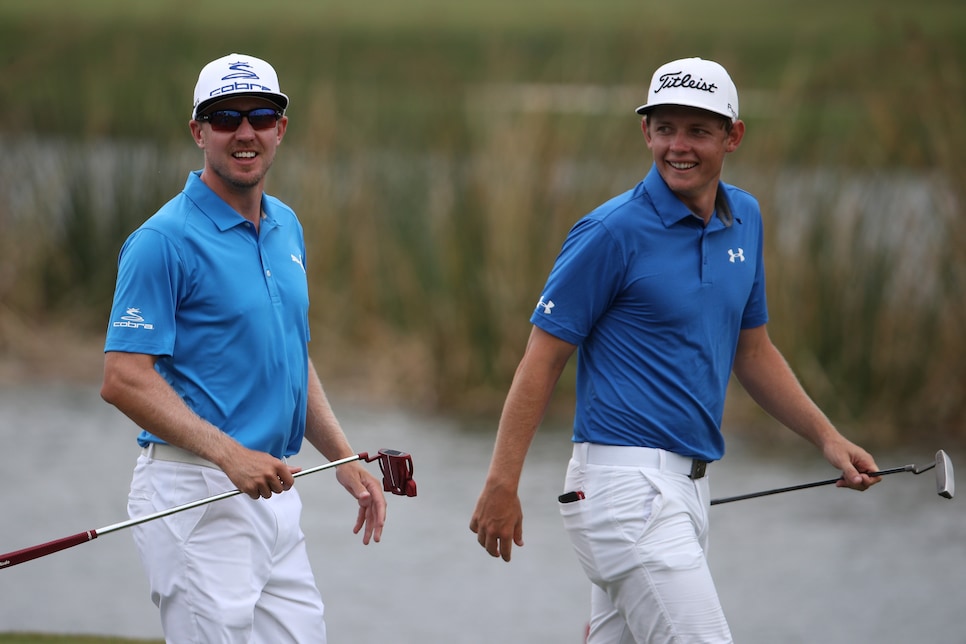 The team of Jonas Blixt and Cameron Smith, a Swede and an Australian, had two eagles and six birdies in better-ball play on Friday for a round of 10-under 62 to give them the 36-hole lead in the Zurich Classic of New Orleans.
"I think just having a backup, playing a little bit more aggressively," Smith said, explaining the duo's success. "And Jonas is putting really good, chipping really good, so you always know he's going to get up-and-down for par, so just shooting the pins, and it all came off today."
Patrick Reed and Patrick Cantlay also shot a 62 and are one behind the leaders.
"It's always nice to get out there and start playing some solid golf," Reed said, "especially when you have a partner like Patrick [Cantlay] over here who really never gets in trouble, so it always kind of frees me up and allows me to be aggressive."
Jordan Spieth and Ryan Palmer, meanwhile, posted a 66 and trail by three, while the teams of Jason Day and Rickie Fowler and Henrik Stenson and Justin Rose missed the cut.