The Loop
You probably didn't notice: Amateur Jon Rahm's T-5 at TPC Scottsdale puts him in rare company
Jon Rahm isn't on the PGA Tour yet, but he already has one of golf's great nicknames. And now he also has one of the best performances by an amateur in recent tour history.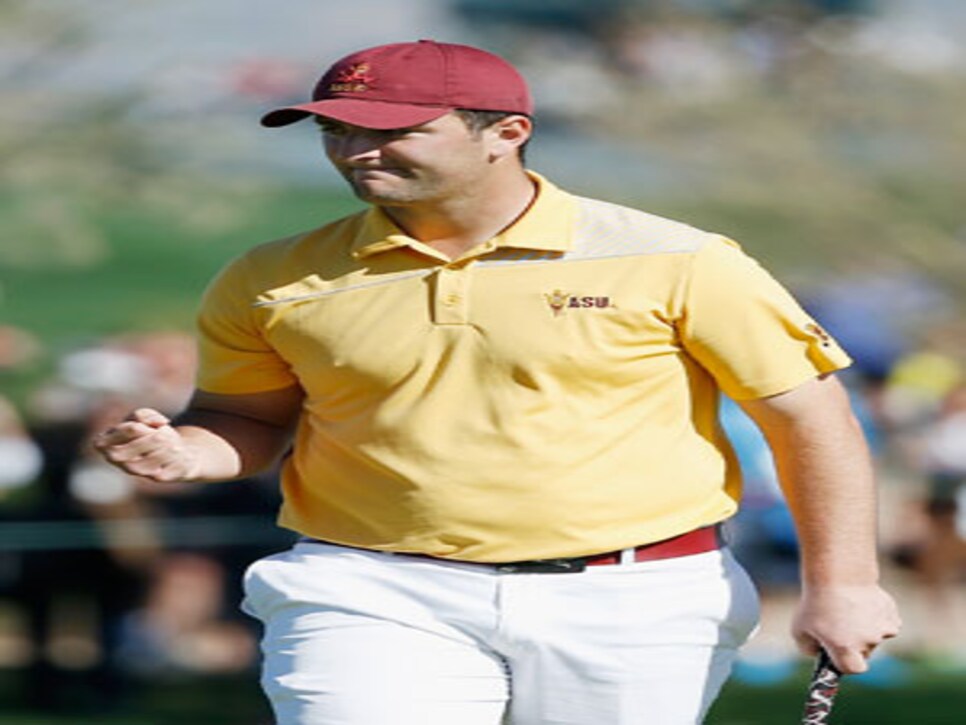 Rahm, aka "Rahmbo" -- a name he sported on the back of an Arizona State football jersey he wore on TPC Scottsdale's 16th hole on Saturday -- finished T-5 at the Waste Management Open in just his second tour start. The 20-year-old Sun Devil became the first amateur since Chris Wood at the 2008 British Open to finish T-5 in a PGA Tour event and just the second amateur to accomplish a top five since Justin Rose's T-4 at the 1998 British Open.
Rahm, who was playing on a sponsor's exemption, won't take home the check for $239,400 and he doesn't get into next week's field because of his amateur status. Of course, he didn't let those details spoil his mood.
"It means a lot," Rahm said. "It means that I proved to myself that I can be out here. I can be here and compete with the best and, you know, try to be the best."
Arizona State golfers have a history of performing well in state on the PGA Tour. In 1991, a 20-year-old Phil Mickelson won the former Northern Telecom Open in Tucson during his junior year. No amateur golfer has won on the PGA Tour since.
Rahm, a junior from Barrika, Spain, has four career collegiate wins and captured the 2014 World Amateur, breaking Jack Nicklaus' tournament scoring record in the process. He said "unless something really special happens," he won't turn pro until after college.
Perhaps, a T-5 in a PGA Tour event as an amateur isn't "really special," but it's pretty close.