News & Tours
How Michael Phelps helped Jon Rahm prepare for the Masters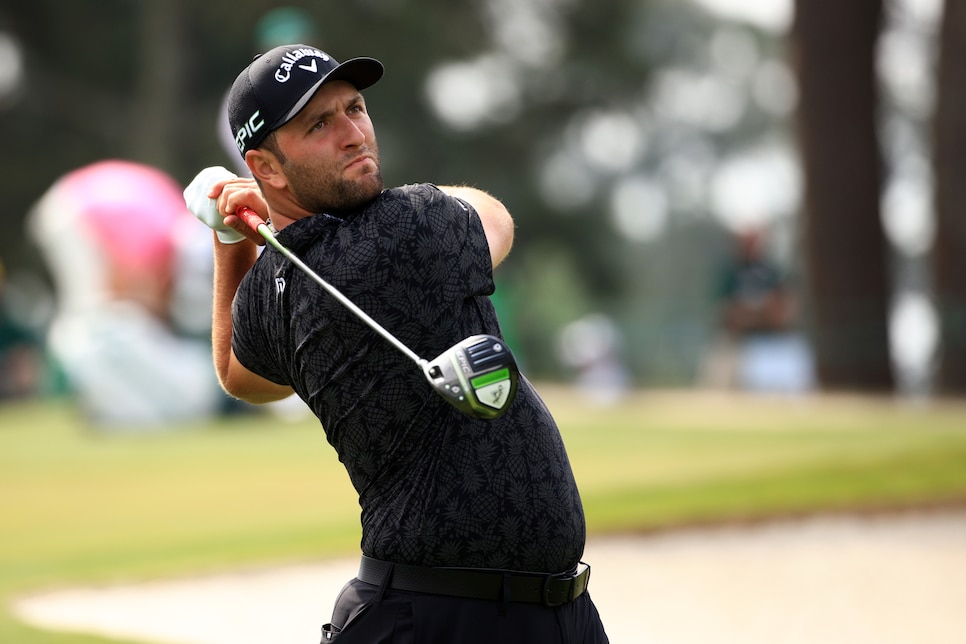 Jon Rahm's Masters dilemma—the Spaniard said he would skip the Augusta National proceedings for the birth of his first child—were well-documented, although ultimately never came to pass as Rahm's wife delivered their son the weekend before the tournament thus allowing Rahm to play. What went under the radar was the guidance Rahm received from the most decorated Olympian of all-time.
Speaking to the media Tuesday at Caves Valley G.C. (located on the outskirts of Baltimore) ahead of this week's BMW Championship, Rahm casually mentioned he is friends with Michael Phelps, who is a native of Baltimore.
"You know, he's a great guy," Rahm said of Phelps. "He's gone through a lot, and as an athlete he's somebody to look up to very easily. When you're the greatest Olympian of all time, you definitely have a couple tricks up your sleeve, a couple good moments of wisdom in that sense."
When asked a follow-up on the nature of his relationship with Phelps, Rahm said the swimmer helped him with his competitive mindset heading into Augusta following his son's birth.
"You know, he's been very open to my questions. Any time I have a question about anything, he would respond," Rahm said. "The one I can talk about or that I'm willing to talk about was mainly when [son] Kepa was born he texted me right away because he was in Colorado when his first child was born, and he flew back for the delivery, and then two days later he had to get back to keep training for the Olympics.
"He knows how hard it is to be there and then right after that, gone, I have to go train, and not see him. He did help me out with that. That's not an easy feeling. It wasn't the easiest thing to do, even if it's the Masters. I really did not want to leave that room, but he helped me out with that."
Whatever Phelps passed to Rahm worked. Despite a Wednesday arrival to Augusta National, Rahm managed to finish T-5 at the Masters, highlighted by a final-round 66. Two months later Rahm would win his first major championship at the 2021 U.S Open.
Rahm admitted he wouldn't disclose what Phelps has told him to help him with his golf game. Still, it's worth noting Phelps has become infatuated with golf, begging the question …
"Do I look like a good swimmer?" Rahm asked about his pool credentials. "No, no, I'm a diver. I'm not swimming for very long."