'I managed it well'
Jon Rahm hit his driver 'so badly'—how a clever strategy helped him win anyway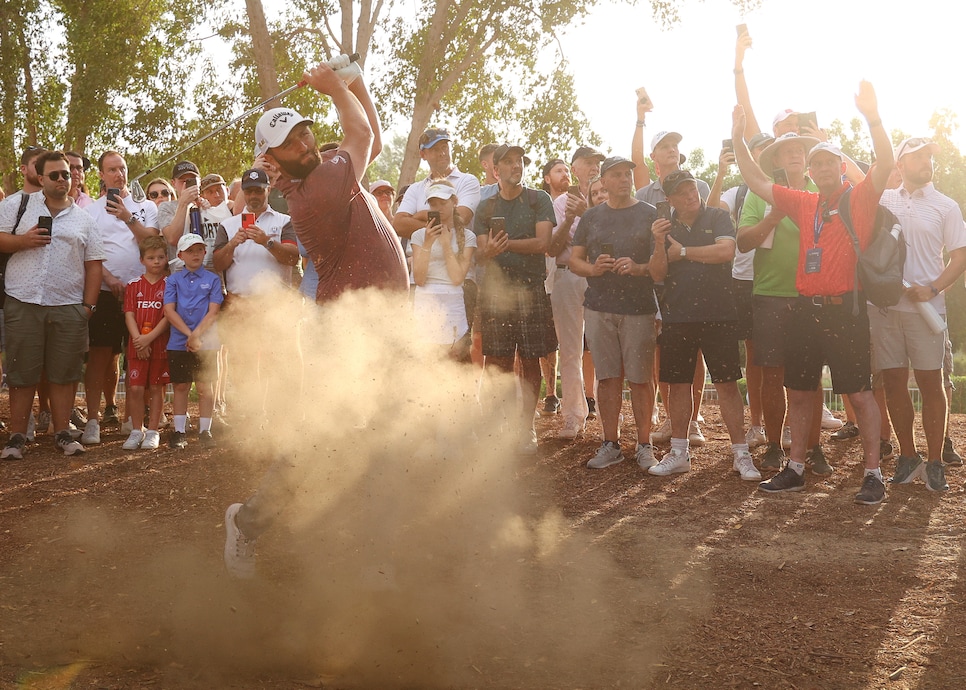 It takes a certain, supreme level of talent to win on one of golf's top tours. It takes a level beyond that to win on those tours when you're not at your best. Such was the case with Jon Rahm this weekend at the DP World Tour Championship.
"Honestly I cannot believe I shot 12 under with how badly I hit it off the tee on the weekend," Rahm said after his win. "I maximized my rounds ... I think I shot as low I could have shot on the weekend to get this one."
And yet he won anyway, thanks to good strategy. It's a good reminder for the rest of us that we don't have to be at our best to play some great golf, as long as you learn from Rahm's recent performance.
1. He could lean on his speed
Yes, it's a testament to Rahm's overall ability that a bad driving performance, for him, is still considered an average one relative to his peers. But that also underlines an important point for the rest of us. Rahm may not have been finding the sweet spot that day, but his clubhead speed didn't vanish overnight along with it. Even when he was hitting poor shots off the tee, and missing fairways that cost him roll, he still finished in the top 15 of overall distance.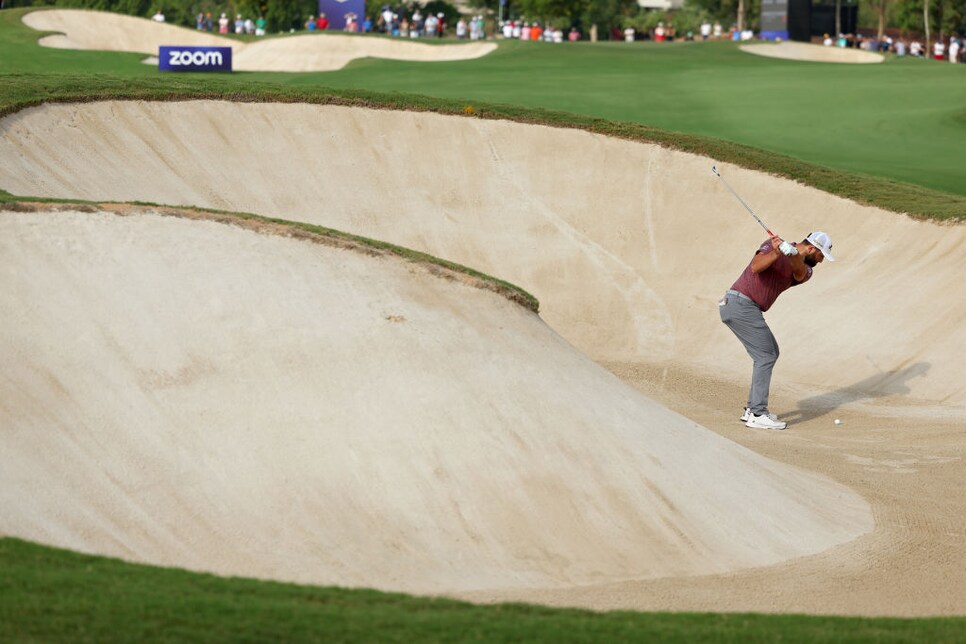 That's the key reason why having lots of clubhead speed, as Rahm does, is such an advantage for golfers of every level: because it's a very stable skill. Speed sticks with you, during the good rounds, and during the bad. It gives you something, if nothing else, to work with.
"Length is always helpful," Rahm said. "On this golf course especially. There were a couple bunkers that I can cover that a lot of others can't."
Of course, speed isn't going to solve all your problems, and could well make them worse on the bad days. On those bad days it's worth remembering that missing fairways isn't going to kill you. The big misses will.
That's what Rahm did well off the tee last week, despite his struggles. He kept his ball in play and away from the hazards. Preventing those disaster misses allowed him to limit his losses off the tee, and make up the difference elsewhere. Keeping it on the golf course during the bad days is Priority One. Anytime you do that, it's a win.
Golf is easy when your swing is feeling great, the golf course suits your eye, and you can flip your game onto autopilot. The maddening thing about golf is how rarely that happens. Rahm didn't have that luxury last weekend, so he adopted a patience-first mindset. He only let himself look at the pin when he was from the fairway, and when he wasn't, he cut his losses and moved on.
"Anytime I was in the fairway, I stayed aggressive and my iron game felt great. When I pitched out, my wedge game saved" he said. "I picked my battles, and I was just able to manage really well."
It's a point Sam Weinman and I talked about on the most recent Local Knowledge podcast. So often amateur golfers will try to correct a mistake they made immediately. Stay patient, think longer-term, and you'll come out ahead.
4. Take advantage of the easy wins
Finally, on the days when one element of your game is struggling, you're going to make it up in other areas. And once again, that doesn't mean being a hero. It means being the opposite: doing the simple, unsexy stuff well. Mainly, making your short putts.
"Inside 10 feet I was really, really, really solid," Rahm says. "No matter how you play, that's always going to carry forward."