Summer Games
Jon Rahm says Olympic committee "Not making it easy" to play in Summer Games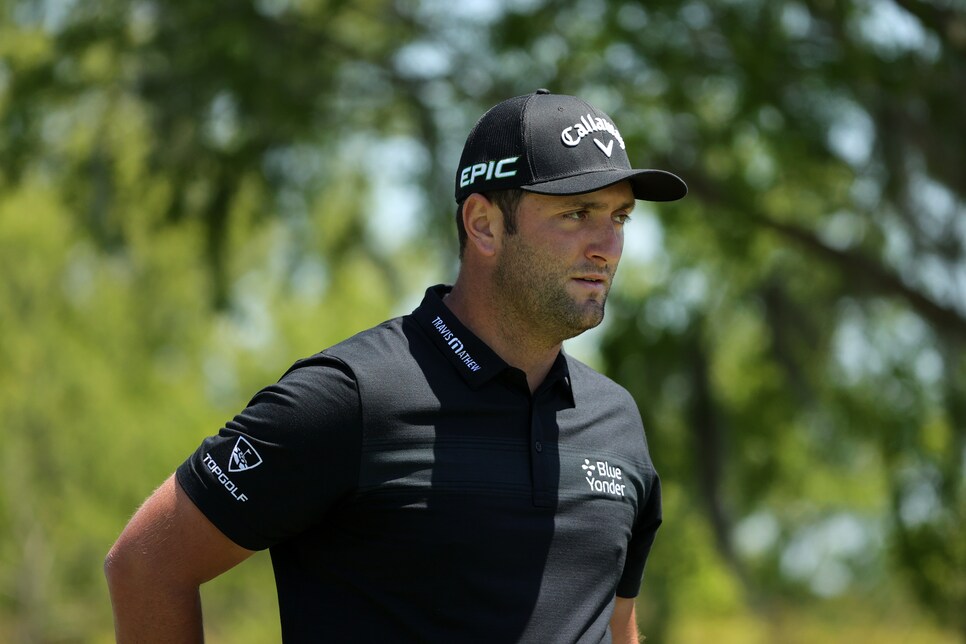 Jon Rahm said it's his dream to be an Olympian. That doesn't mean you'll necessarily see the Spaniard at the Summer Games.
Speaking ahead of the AT&T Byron Nelson, the World No. 3 expressed displeasure Wednesday at the rules imposed by the Tokyo Olympic Committee.
"Yeah, I want to play," Rahm said. "They're not making it very easy."
A number of restrictions will be in place for the Tokyo Games due to COVID-19 restrictions, including no international spectators. According to Rahm, athletes won't be able to attend other sporting events and family access will be limited. Rahm also said the course is a "one to two-hour drive" from where the athletes will be staying.
"The Olympic committee is not making it very easy for us to choose it," Rahm said.
Rahm further described the sport's packed summer schedule as problematic. "It's between the British Open and the WGC," he said. "I can understand why a lot of people are prioritizing the FedEx Cup events and great golf events. The Olympics are relatively new for golf, and I don't blame them."
Dustin Johnson and Adam Scott are two stars who have already pulled out of Olympic consideration, with Webb Simpson also expressing hesitation at traveling to Japan for the competition. However, Rahm has not ruled out participating in the games.
"I've been able to win championships representing Spain as an amateur in almost every manage level, and to bring back the gold medal would be something amazing," Rahm said.
The top 15 players in the Olympic Golf Rankings (which essentially mirror the Official World Golf Ranking for men and the Rolex Rankings for women) will be eligible for the Olympics up to a maximum of four golfers per country. After the top 15, the field will be filled until getting to 60 golfers by going down the Olympic Golf Ranking, with the top two ranked players qualifying from any country that does not have two or more players from the top 15. The host country, Japan, is also guaranteed at least two golfers in the field. Men's qualifying ends on June 21, the day after the U.S. Open; women's qualifying ends June 28.
The men's competition at the 2021 Summer Olympics begins July 29 at Kasumigaseki C.C., just outside Tokyo, Japan. Justin Rose is the defending gold medal winner.