News
Johnson wins U.S. Open, despite ruling controversy
Dustin Johnson finally won his major championship, the U.S. Open at Oakmont Country Club on Sunday, but not without a large measure of controversy and suspense created by the USGA over a possible infraction by Johnson.
Johnson was preparing to hit a putt on the fifth green when the ball moved. He backed away and summoned a rules official. Johnson informed him that he had done nothing to cause it to move, no penalty was assessed, and the matter appeared settled.
Then on the 12th tee, USGA officials informed Johnson that they would re-assess the situation after the round, creating a situation where he, and his closest competitors, could not be sure where they stood in pursuit of a U.S. Open championship.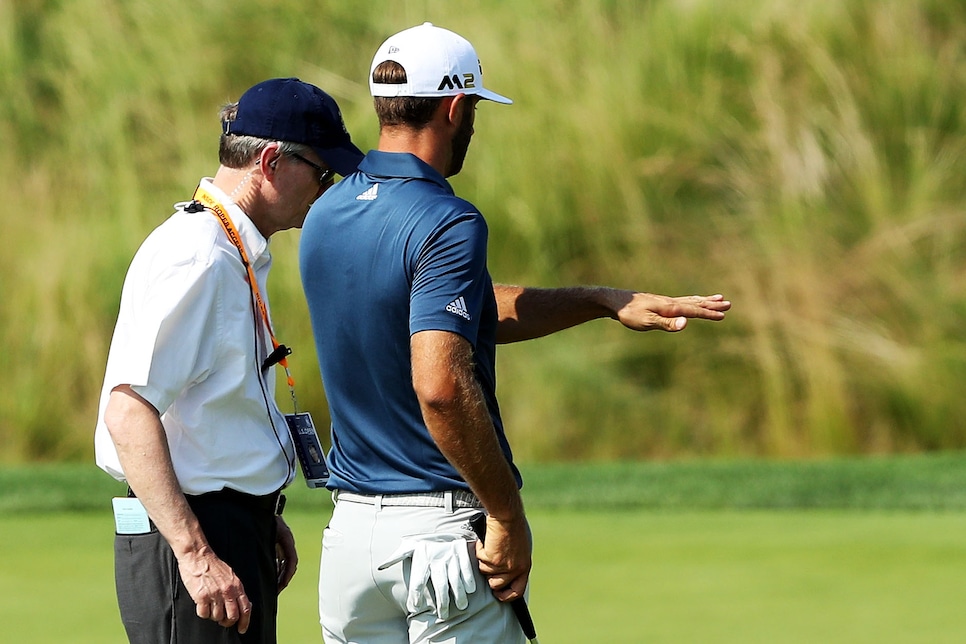 Johnson was assessed a one-stroke penalty after his round, but he had rendered the ruling moot by taking at least a two-stroke lead into the last hole, then closing like the major champion he has long been projected to be. He shot a one-under par 69 that included an 18th-hole birdie and won by three over Jim Furyk, Scott Piercy and Shane Lowry.
Johnson, 31, came into the final round trailing Lowry by four shots, but erased the deficit and took the lead with a birdie at nine, followed by a Lowry bogey. For most of the back nine, his lead was two, giving him a cushion in the event the USGA decided to rule against him. By the time he reached the 18th hole, his lead was three.
The victory ended a skein of close calls for Johnson, 31, who finished T4 and T2 in the last two U.S. Opens, T6 and T4 in the last two Masters, and T7 in last year's PGA Championship. He also has a T2 in the British Open.
Defending champion Jordan Spieth, meanwhile, closed with a five-over par 75 and finished tied for 37th.