Short Game
Steal My Feel: Downhill Lies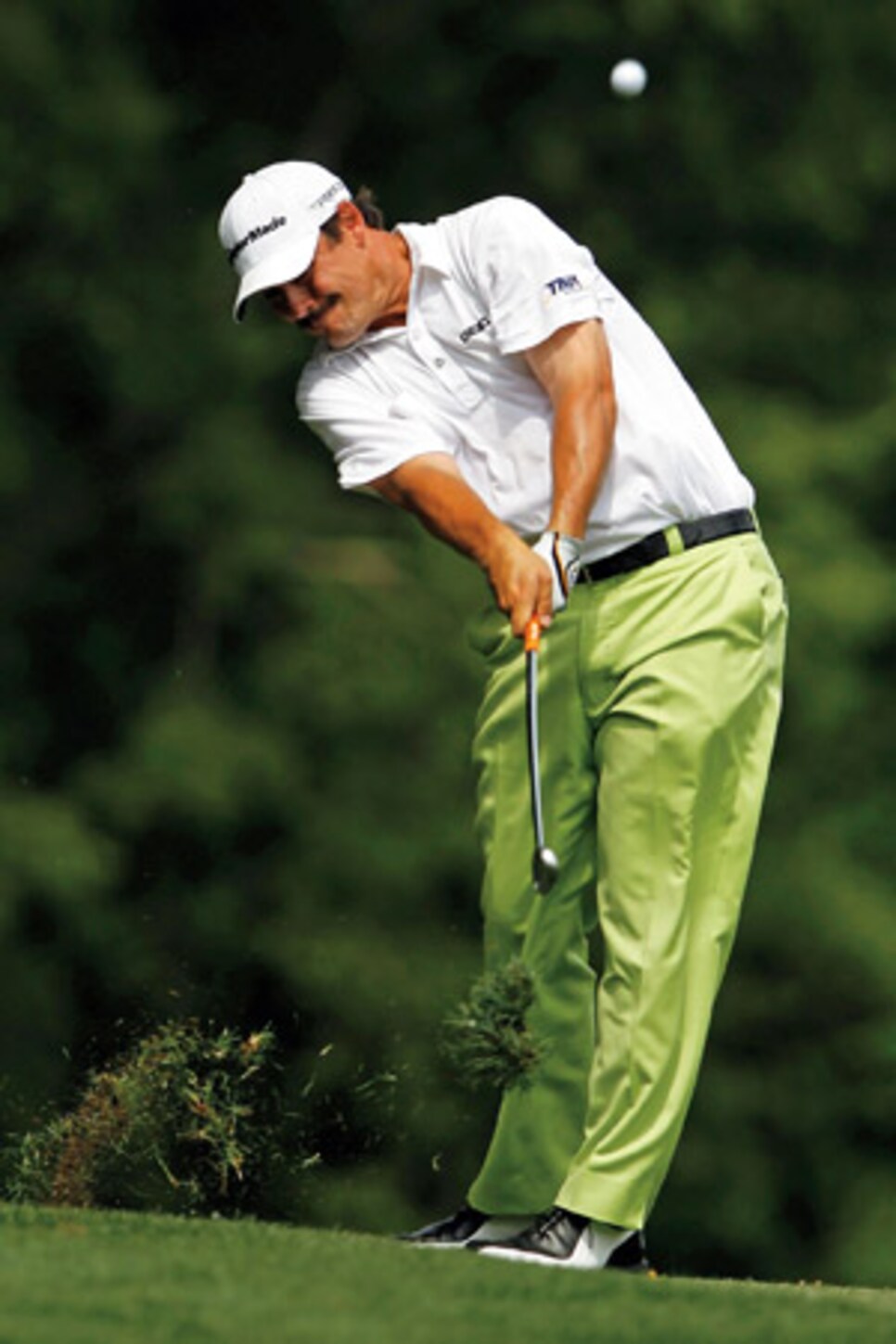 √ SET UP WITH THE SLOPE
The most important thing to remember is to tilt your front shoulder down at address so your shoulders are more parallel to the slope. They won't actually get to parallel, but that's the feeling you want. Basically, you're trying to turn the downslope into a level lie so you can make a normal swing and catch the ball solid.
√ DON'T TRY TO HELP IT UP
I see amateurs making all sorts of setup and swing adjustments on downhill lies. They think they have to change everything. Their tendency is to try to lift the ball, and that usually leads to fat shots. Keep it simple: Lean with the slope and swing. If you stop trying to scoop the ball, you'll make better contact and avoid hitting a pull, another common miss from downhill lies.
√ LET YOUR WEIGHT GO THROUGH
Set a little more weight on your front foot at the start, and keep it there. Don't be afraid to let the momentum of the swing pull you through the shot, shifting more weight to your front side. Remember how Gary Player used to step through the shot like a baseball pitcher? That's a really good image to keep in mind.
√ EXPECT A LOWER, HOTTER SHOT
Once you get set up correctly, your thoughts should shift to making good contact. Focus on swinging down and through the shot. The ball will come out lower and run more, so adjust your target accordingly. Embrace the low ball; that's what the slope is giving you.
Johnson Wagner has won three times on the PGA Tour, including at the 2012 Sony Open in Hawaii.