The Loop
Despite what you might have heard, Johnny Miller says he's got a whole lot of broadcasting left in him
Forget the notion of Johnny Miller retiring any time soon.
On Thursday, Miller put to rest any talk that with NBC losing the U.S. Open TV contract, it might cause him to call it a career when his own contract expires next year. The 67-year-old analyst said he would like to extend his deal for three more years, taking him through 2018. He added, "I sure hope it is with NBC."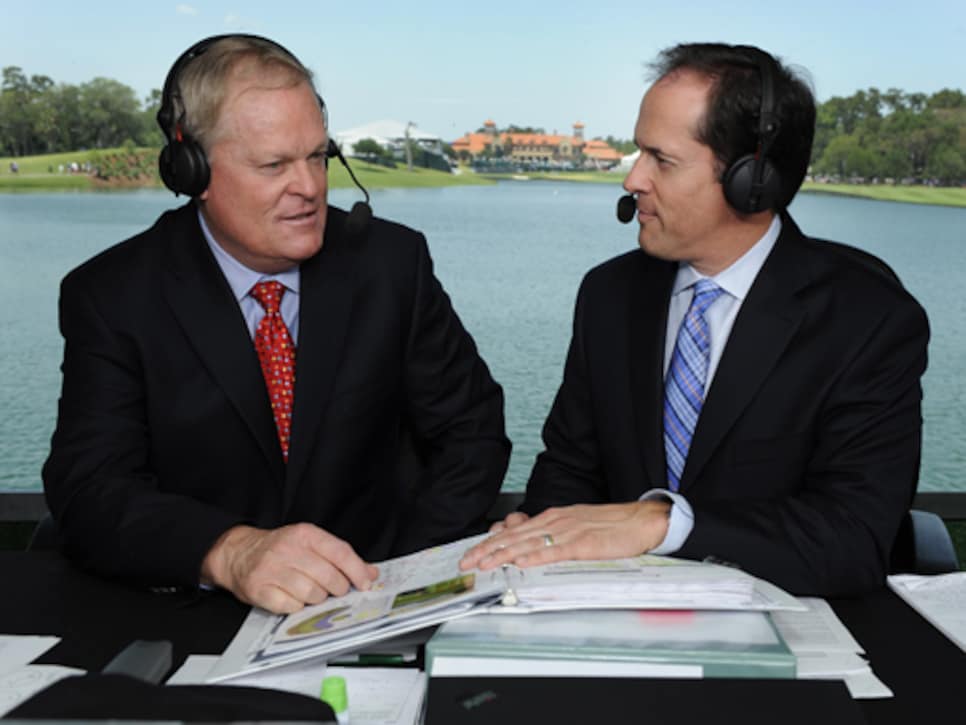 Like everyone else on the NBC golf team, Miller was jolted when the network lost the U.S. Open to Fox Sports, which takes over coverage in 2015. There had been speculation that Miller, the '73 Open winner who reveres the championship, might pick this time to sign off from the booth. NBC will broadcast its last Open at Pinehurst in June.
Miller, though, said NBC still has a strong lineup of tournaments, including the Ryder Cup, Players Championship, FedEx Cup playoffs and the PGA Tour's Florida swing. "Great events," he said.
Perhaps an even bigger factor, Miller cited the comfort level he feels in working with the NBC golf team, headed by producer Tommy Roy.
"It's been a pleasure to work with Dan Hicks, Gary Koch, Mark Rolfing, Roger Maltbie, everybody," Miller said. "Everyone really works hard to do a good job. Dan has been so valuable to me. [Golf Channel managing editor and NBC golf associate producer Gil Capps] brings me to a new level. Everything is comfortable in a really good way."