The Loop
Johnny Miller: 'Reed and Spieth...should be playing this afternoon'
NBC's Johnny Miller, ever outspoken, weighed in on U.S. captain Tom Watson's decision to sit Jordan Spieth and Patrick Reed in afternoon foursomes and declared it a mistake.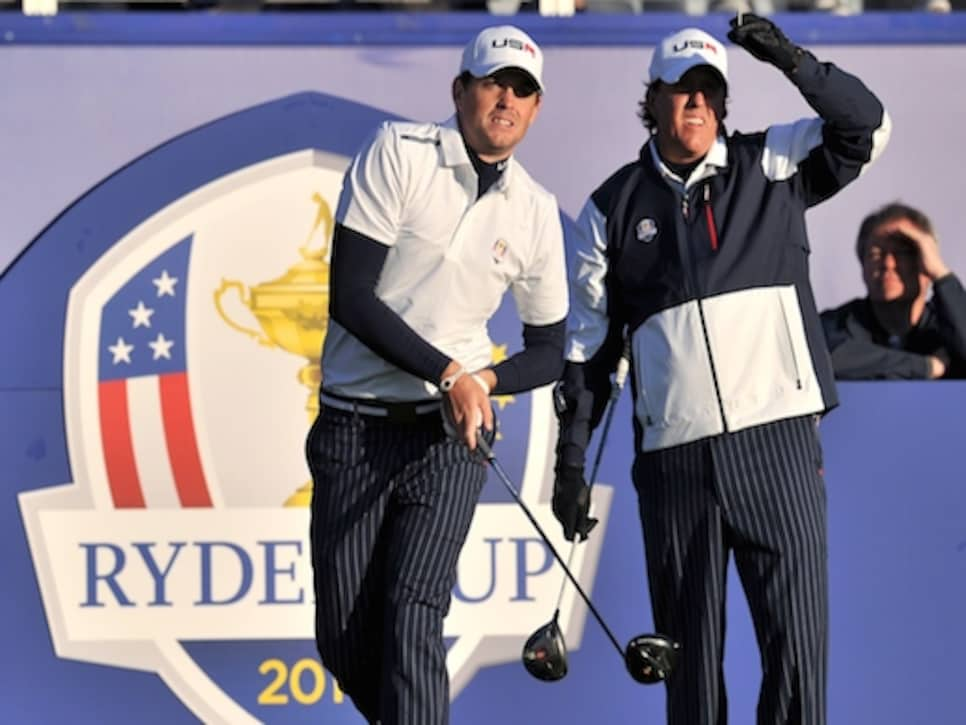 "The way that Reed and Spieth played, they should be playing this afternoon," Miller said. "Keegan Bradley and Phil Mickelson, they need a guide dog…they've been all over the golf course, whereas Reed and Spieth shot six-under this morning, I think, the best of anybody.
"They have a lot of momentum. They're young. Mickelson's going to be tired, I think. Even though [Bradley and Mickelson] haven't lost as a pairing, I still think Reed and Spieth were a better choice."
Reed and Spieth defeated Ian Poulter and Stephen Gallacher, 5 and 4, in the morning fourball. Mickelson and Bradley beat Rory McIlroy and Sergio Garcia, 1-up.
"Maybe Watson, I don't know, has a hunch that they're going to win again," Miller said. "But it's going to be a tough task."