The Loop
Is today's crop of top golfers the best ever? Johnny Miller seems to think so
As golf becomes a more globalized sport each year, a common -- and logical -- perception is that today's pro tournaments have deeper fields than ever before. Not as widely believed, though, is the notion that the current crop of top players is superior to the best group from other generations.
The era in which Johnny Miller played is often cited as the gold standard when it comes to top caliber excellence. It was a period which often pitted the likes of Jack Nicklaus, Gary Player, Tom Watson, Lee Trevino, and Miller, especially from 1974-75 when the ball-striking prodigy was better than everyone. But now, even Miller, never one to shy away from calling it like it is -- or miss a chance to boast -- seems to be conceding the modern tour's best are the best despite lacking the same major championship resume.
"You know, I said my era was a pretty darned good era with like a dozen really, really good players, and it seems like we're now in an era with an equal number of big stars, so to speak," Miller said on an NBC Sports conference call previewing the 2015 golf season. "You've got obviously Tiger and Rory and Martin Kaymer and Bubba and all these guys, Kuchar and Stenson and Rose and Scott and all these guys, Rickie Fowler and Sergio. You've got this really great core group."
"It's crowded at the top, more crowded I think maybe than ever. It's not going to be easy to break out," Miller added.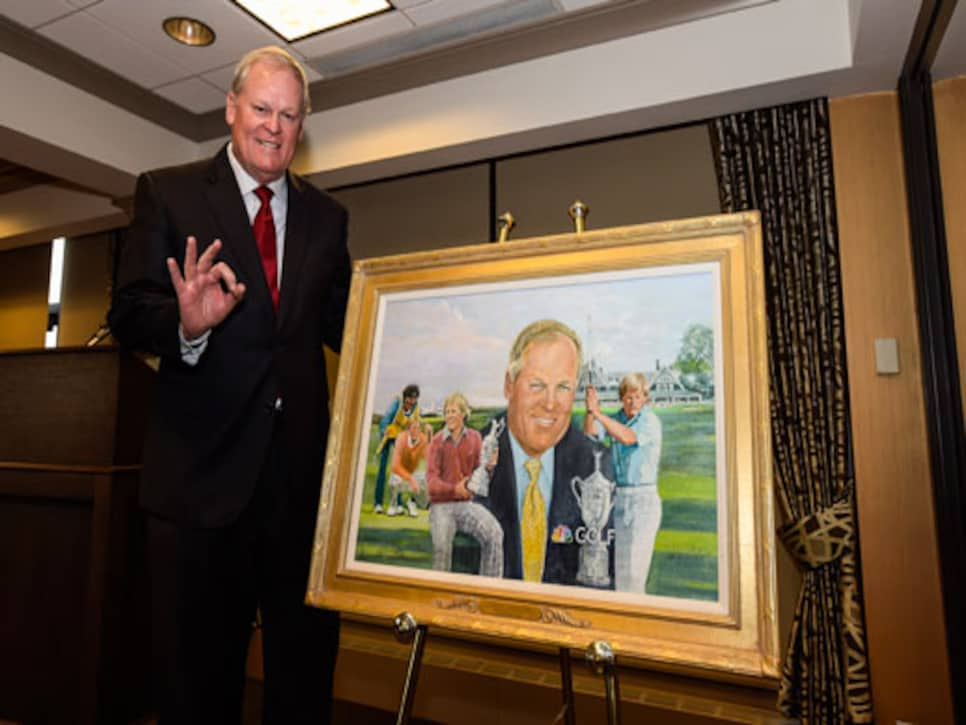 That's a strong endorsement for today's players from Miller, who also highlighted guys like Jason Day, Patrick Reed and Jordan Spieth, but left out five-time major winner Phil Mickelson after a disappointing 2014. Of Spieth, 21, Miller said he may be the "next great player" and "maybe he's going to be as good as Rory."
But if Miller recognizing today's top players are possibly better as a whole than the collection of golf legends he competed against is a new thing, his characterization of the tour's depth preventing anyone from separating himself is not. In an AP story from June 11, 1974, Miller said the era of any golfer lording over the sport, specifically, Jack Nicklaus, was over.
"I just think that the time is past when any one man will dominate the game," Miller said. "There are too many good players for that to happen now."
Let's give a brief rundown of the past 40 years of golf history, culminating in Rory McIlroy winning the final two majors of 2014, giving him four total by age 25. That's pretty dominant, no?
After Miller -- who happened to be in a pretty dominant stretch of his own -- said that ahead of the 1974 U.S. Open at Winged Foot, Nicklaus won six more majors, including five in a five-year span. And Watson won all eight of his majors from 1975 to 1983. Then came Nick Faldo to win six more majors and Greg Norman to seize hold of the No. 1 ranking like no one had before. Oh yeah, and then a guy named Tiger came along.
It may be harder than ever for a pro golfer to separate himself from the rest of the pack, but guys will continue to figure it out. They always do.