The Loop
Johnny Miller never truly believed Tiger Woods was going to play at Safeway Open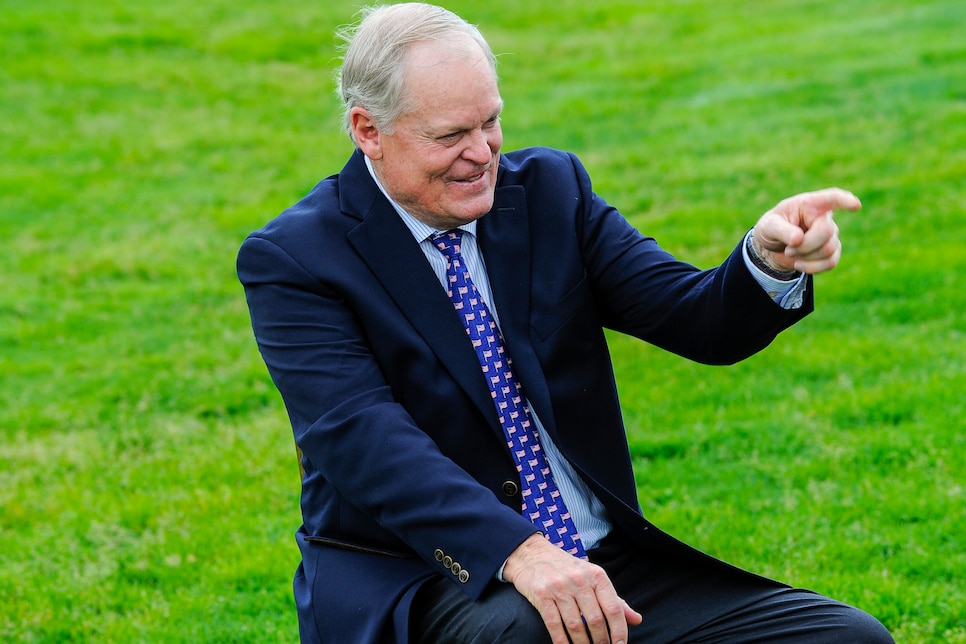 If the golf world feels spurned by Tiger Woods' teased return, one has to imagine that feeling is magnified for those associated with the Safeway Open. Johnny Miller is a partner at Silverado Country Club, host of this week's season-opening event. Speaking on Thursday's telecast, the NBC analyst certainly sounded like a jilted lover.
Although Woods cited vulnerabilities in his game rather than injuries in his withdrawal, according to Miller, it's Tiger's health that remains an issue.
"You know, he was getting out of that cart pretty gingerly (at Hazeltine)," Miller said on Thursday. "Nobody talked about that. When he got in and out of that cart, he was a little -- he didn't look like he was jumping out and saying, 'Hi, guys.' So I'm not so sure how healthy he really is."
Miller also expressed his doubt on Woods playing this week, even after the 14-time major winner committed to Napa.
"I had so many texts saying, 'Congratulations, Tiger's coming.' And I would reply every time like, 'Yeah, it's great, but I'll believe it when he's actually putting the peg in the ground Thursday morning, and is ready to go and hits a shot and is not grimacing,'" Miller stated. "So I wasn't convinced that he was going to actually tee it up. I wanted to believe it, but my intuition said I'll believe it when it happens."
Woods has not played since August of 2015. He's tentatively circled the Hero World Challenge in early December as a return date.