The Loop
Johnny Miller downplays captain's role, others lobby for Azinger, Couples
NBC's Johnny Miller downplayed the role of Ryder Cup captains, even as others began lobbying on behalf of those they believe can help bring an end to the U.S. malaise.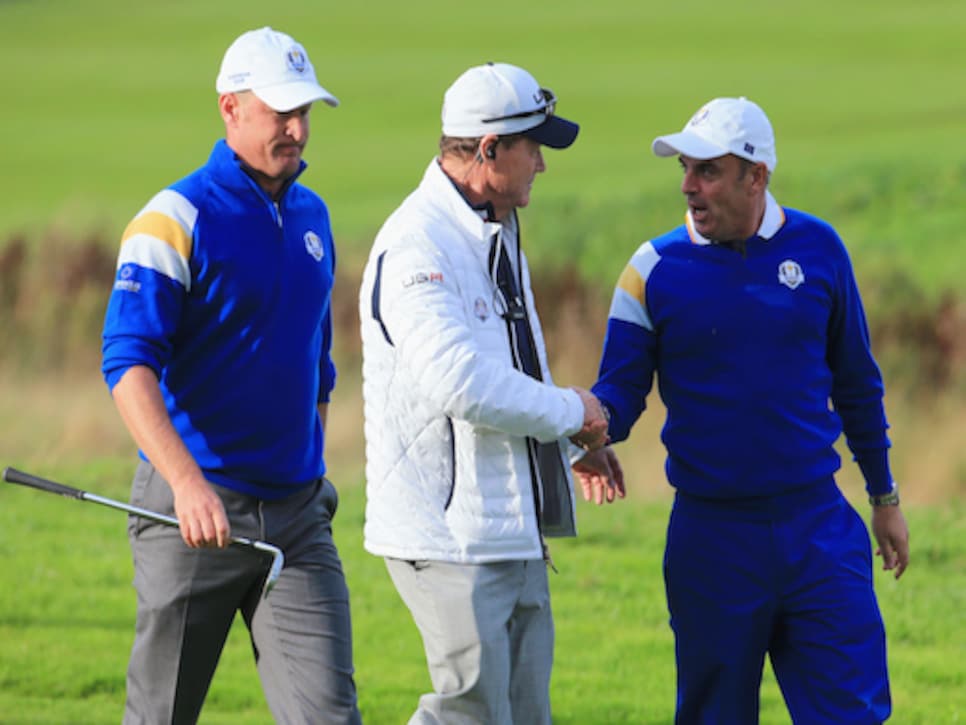 "I'd like to say the captain makes a big difference, but I don't think he makes much difference at all," Miller said in the wake of the latest loss to the Europeans. "You just go let the guys play. From watching this as kids, they're going to want to win. Nobody wants to lose. Sometimes you've got to put a fire under them, maybe. We just need more [Patrick] Reeds on our team."
Apparently that's not a opinion widely shared. Phil Mickelson was among those lobbying on behalf of Paul Azinger returning on captain. "We had a great formula in '08," Mickelson said. "I don't know why we strayed form it. I don't know why we don't ever try going back to it. What Zinger did was a really good format. Maybe we ought to relive something like that."
The following Tweets tended to disagree with Miller, too, each of them pointing to a stronger captain than stronger players, suggest:
No Miracle at GenEagles. Just the massacre of foursomes! #bringbackAzinger who knows how to win foursomes and the Cup back!
Hey PGA of America @PaulAzinger has a template as well whatever the hell that is. Hire him back as captain until he loses