The Loop
Johnny Miller and Lloyd Mangrum, the kings of PGA Tour season openers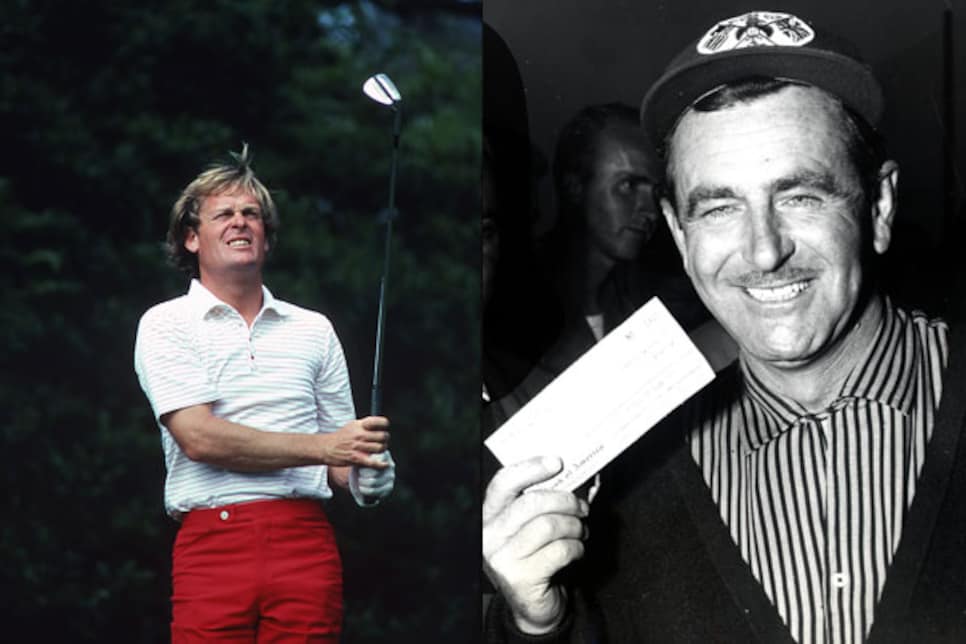 As the 2015-2016 PGA Tour season kicks off at the Frys.com Open this week, everyone in the field is thinking of getting off to a fast start with a victory -- or at least, a performance in the heat of battle. The winner will join a distinguished list of 62 players who have opened the year with a victory, but in tour history, who jumpstarted the season the best?
In looking at the tour record books from 1934 to present, excluding 1943, of official individual events, two players -- Johnny Miller and Lloyd Mangrum -- each won the tour's opening event four times. Miller won't come as a surprise; he was known in the 1970s for winning by huge margins in early-season events. But Mangrum may not come to mind as the second player in this equation, even though he won the Los Angeles Open four times in the 1950s.
The L.A. Open started the season 37 times, from 1934 to 1966 and again from 1969 to 1973. Next most with 27 is the event generically called the Tournament of Champions, which is played at Kapalua's Plantation Course and is still the opening event of the calendar year.
After the M&M boys, Ben Hogan and Stuart Appleby are next with three opening wins, followed at two by Sam Snead, Bob Goalby, Arnold Palmer, Paul Harney, Tom Watson, Craig Stadler, Steve Elkington, Phil Mickelson, Tiger Woods, Steve Stricker and Geoff Ogilvy. Both Appleby and Ogilvy are playing the Frys.com this week and could add to their totals.
The best opening-event streaks were three in a row by Miller in 1974-1976 and Appleby 2004-2006. Winning the opener two years in a row were Hogan (1947-1948), Harney (1964-1965), and Ogilvy (2009-2010).