News
John Senden playing for first time in a year since son's brain tumor diagnosis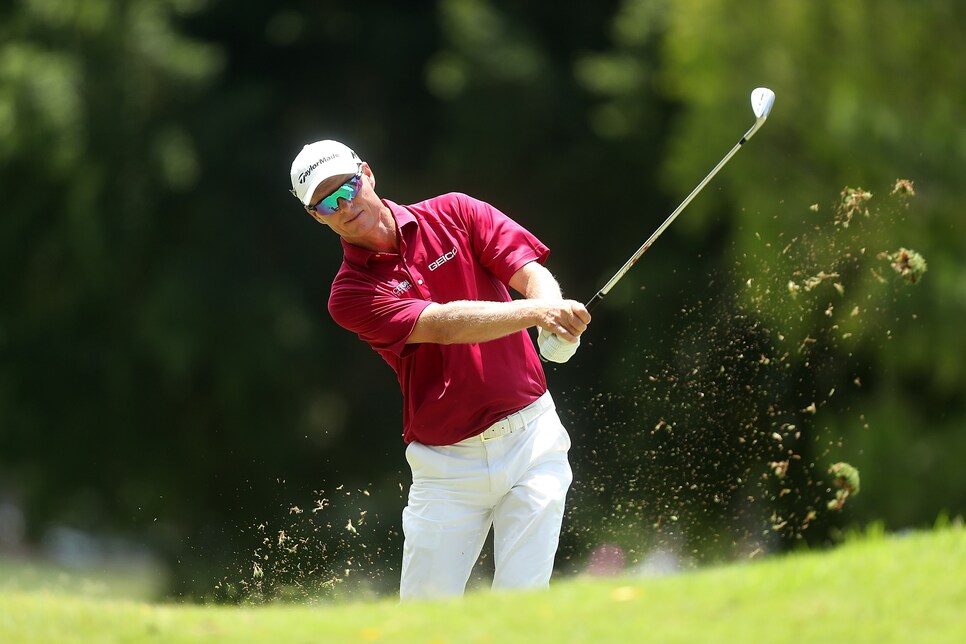 Last April John Senden withdrew from the Zurich Classic of New Orleans, revealing that his son Jacob, then 13, had been diagnosed with a brain tumor. He stated no timetable for a return to golf, instead focusing all his efforts on Jacob's battle.
"Our son is undertaking the biggest challenge of his life thus far having been diagnosed with a brain tumor," Senden said. "As a family, we appreciate the support and kindness that everyone has offered us at this difficult time. Together, we will stand strong to tackle this disease and look forward to the day when Jacob is cancer free.
A year later, with Jacob's tumor reducing in size and doctors pleased with his progress, Senden is beginning his comeback efforts this week at the Web.com Tour's Chitimacha Louisiana Open.
"I haven't really played for 12 months, but in that time, Jacob has really, really hung tough," Senden told PGATour.com. "His whole body was getting slammed with all these treatments, and he was so strong in his whole attitude and his whole body, just really getting through the whole thing. He was tough."
Senden has received a Family Crisis exemption from the tour, which allows five rehabilitation starts on the minor-league Web.com circuit. However, Senden told PGATour.com this week will be his lone Web.com appearance, and plans to make his PGA Tour return at the RBC Heritage.
The 46-year-old understandably hasn't played or practiced much since Jacob's diagnosis. Following a positive meeting with doctors in January, Senden decided to get into preparation mode, which included a trip to his native Australia to up his regiment.
Senden joined the PGA Tour in 2002 and has logged 428 career starts. He's won twice on tour, the most recent victory coming at the 2014 Valspar Championship.