News
Think Young, Play Hard: John Peterson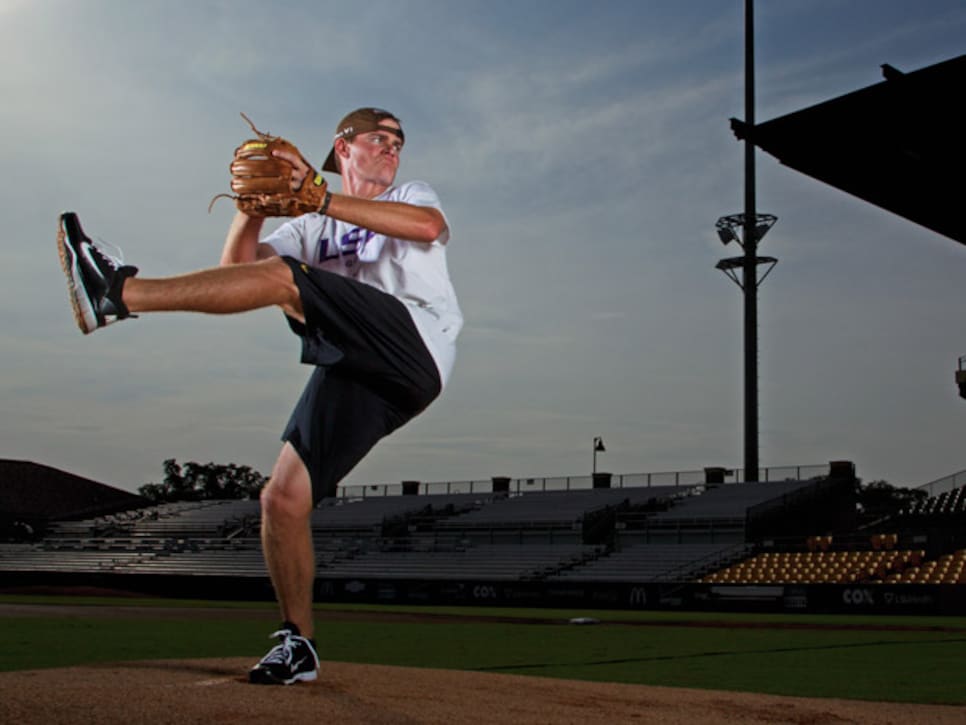 Peterson at Alex Box Stadium, Baton Rouge, La., July 20, 2012.
ON FINISHING T-4 AT THE U.S. OPEN
I'm going to keep playing while I'm hot. It's like when you're at a casino: When you have a heater going, you don't leave.
ON MAKING A DOUBLE BOGEY AT THE PAR-5 16TH ON U.S. OPEN SUNDAY
I shouldn't have hit driver. They moved that tee up 100 yards. I should've hit 5-iron, 5-iron, 9-iron. But a 23-year-old, one shot back in the U.S. Open, I stepped up there and tried to drive the green. I saw the leader board on 15 and thought, I'm going to try to win. You know, pull off this upset.
ON FELLOW LSU ALUM DAVID TOMS
He's been more than a mentor to me. On Saturday of the Open, to get paired with him in the group in front of Tiger, then to make a hole-in-one, that was just awesome.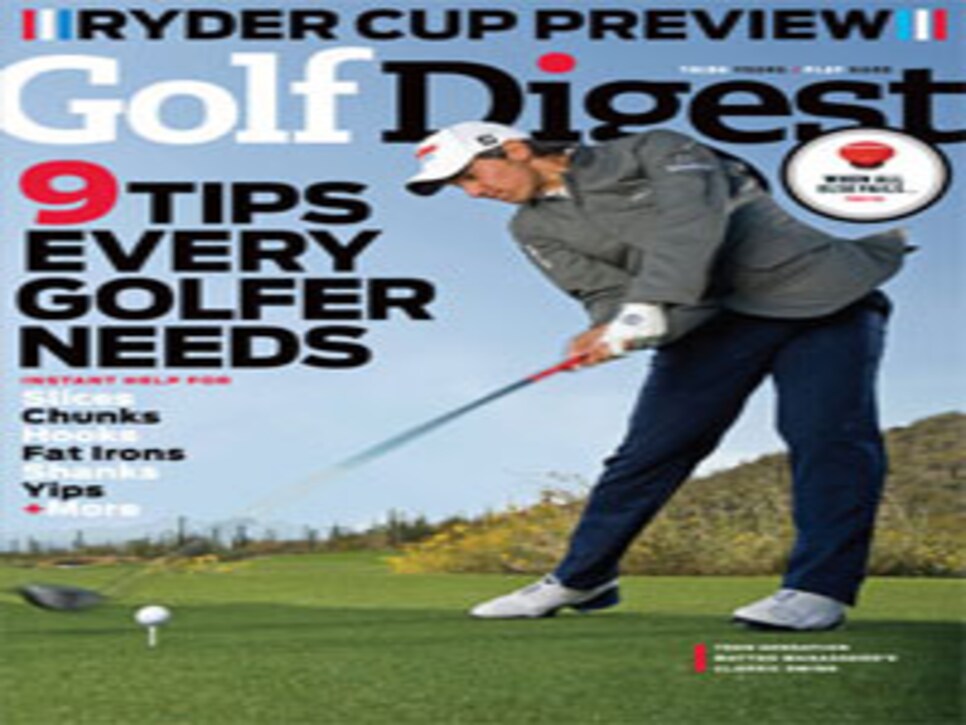 ON GETTING INVITATIONS TO PRO TOURNAMENTS
It's definitely harder than I thought. It's my fault, because I didn't get through Q school last year. I'm just going to try to earn my way in with Monday qualifiers.
I like it more than golf, but I'm not as good at it. I pitched some. I was walking off the 18th green after a practice round at the U.S. Open, and this dude, about 100 yards away, was waving at me. I threw my ball to the top of the hill, and he didn't have to move to catch it.
Being from Fort Worth myself, he'll forever be an idol of mine. I walked by that bronze statue every day when I practiced at Colonial. Being surrounded by Mr. Hogan's legacy made me want to be like him. I think I swing like him.
ON QUALIFYING FOR THE MASTERS
I don't even know where to start. I've never been to Augusta National. I'll watch every shot of that tournament on TV. I told my dad that I never wanted to go until I was playing. Now I get to go. I can't wait.
ON BEING SNUBBED FOR THE WALKER CUP TEAM
That was the only goal I had last year, to make that team. If it was run like the Ryder Cup and there was a point system, I would've made it. I'll think about it forever, but I won't ever let it make me mad. I'll only let it motivate me.
She was a big fan of my golf. She died on a day I shot 65, my best round on the PGA Tour. I signed the ball and sent it back with my dad, who put it in her casket. I felt it meant something, and I couldn't think of a better way to honor her.
ON SAYING THE TOP 20 TO 30 GUYS IN COLLEGE COULD BEAT THE TOP 20 TO 30 GUYS ON THE PGA TOUR
I caught a lot of heat for that. A lot of heat. I let it fly and didn't think about it. I shouldn't have said it, and I know now that it's definitely not true. [Laughs.]