The Loop
John Merrick, a Bruin who bared it all
John Merrick's first PGA Tour win came on familiar terrain at Riviera, down the road from where he played his college golf at UCLA. But as he posed for pictures at the trophy presentation, we couldn't help but recall a much different photo shoot he was a part of nearly a decade ago.
Merrick was a member of the UCLA men's golf team photographed in the nude by Joe McNally as part of a feature on "The New Athlete Golfer" in the June 2004 issue of Golf Digest.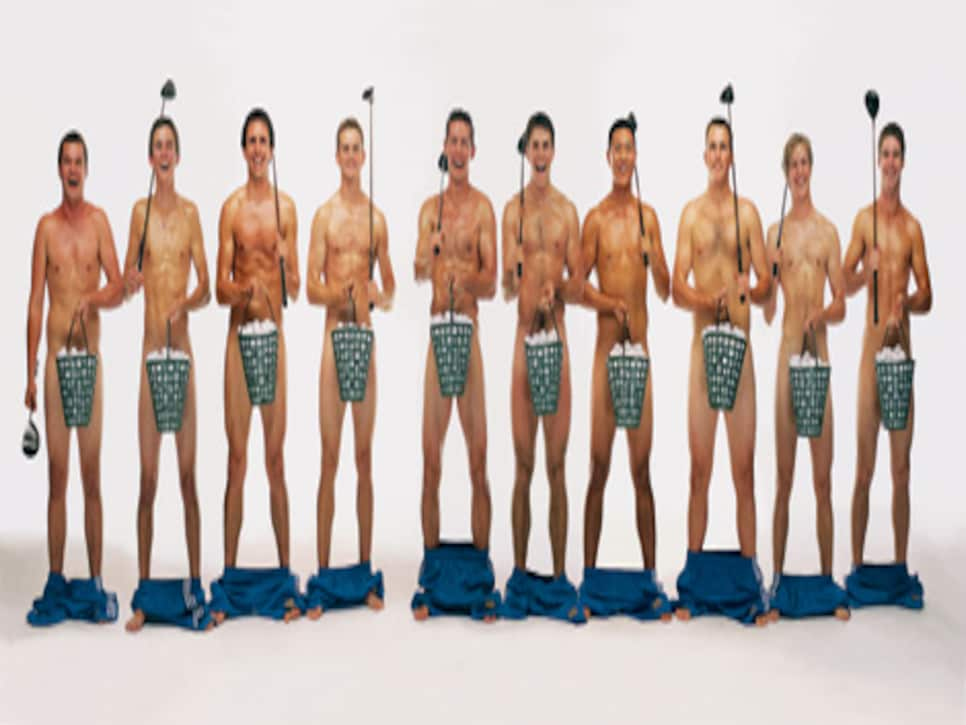 Merrick is pictured fourth from the left.
According to Golf World's Campus Insider Ryan Herrington, UCLA's golf coach at the time, O.D. Vincent, was reprimanded by school officials, but did not get fired. A similar photo was taken by the Bethany College golf team in 2011, earning those players a suspension and causing McNally to reflect on his 2004 photo shoot with Merrick and Co.
The image is just part of our look at some of golf's most provocative photos through the years. Our jumping off point was last week's Golf World cover, which featured David Feherty with his pants around his ankles. Merrick's win just made the timing that much better.