Putting
What To Work On When You Work On Putting
How many times have you walked to the practice green after hitting balls, stroked 10 or 15 putts—yawn—then headed for the first tee or the car? Everyone seems to be in agreement that better putting is the fastest way to lower scores, but most golfers don't practice putting with a purpose. I've put in a lot of time on the practice green lately, and the things I'm working on can help any golfer who wants to putt better.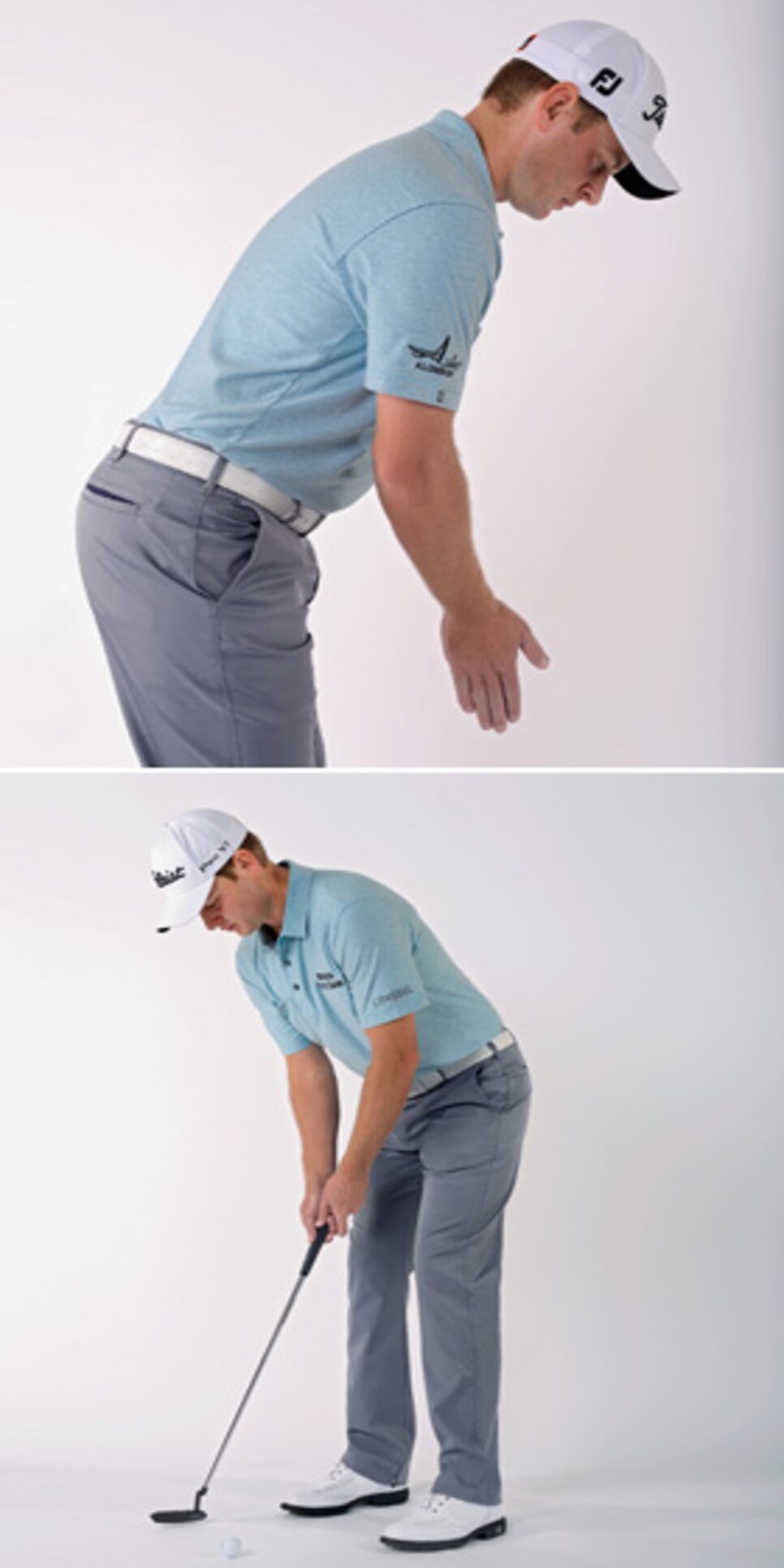 First thing I look at is my posture. You can't swing your arms freely if you're hunched over. Stand up straight, then bend toward the ball from your hips. Feel as if your back is nice and flat. Next, make sure your arms are in line. Look at that first photo: My right arm is completely hiding my left—that means my arms are aligned. If your right arm is higher than your left, you'll hit a lot of pulls.
Once I put the putter in motion, I'm thinking about two things: (1) Take it back slow. This starts with a relaxed grip. Don't be grabby. Your arms should feel light, too. Let the putterhead slowly accelerate back, then through. (2) Stick the finish. Many golfers recoil the putterhead after they hit the ball. That's anything but smooth. Try to roll the ball on your target line and hold your finish. If the stroke feels smooth, you'll make putts.