The Loop
John McEntee booted from White House amid Homeland Security investigation...but still has trick-shot career to fall back on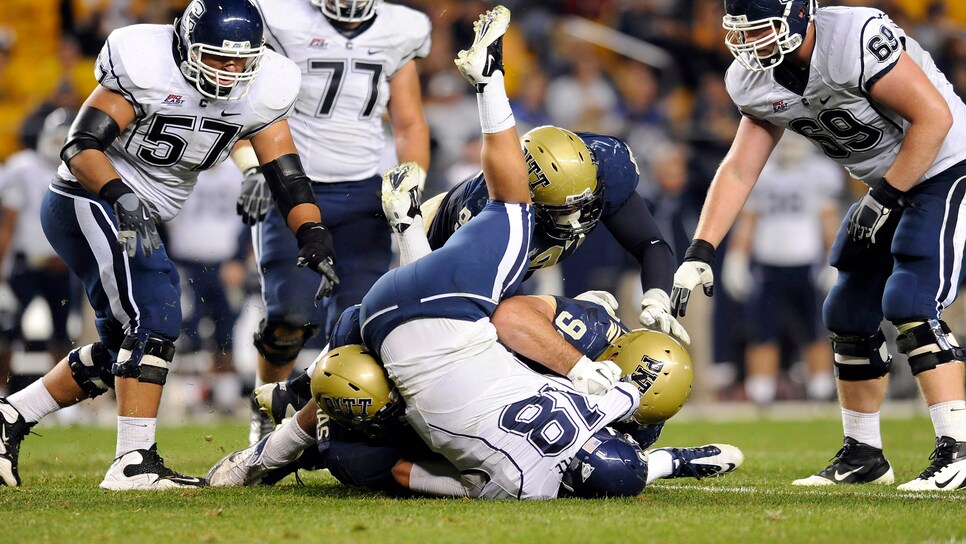 John McEntee, aka "Johnny Mac" was fired and escorted from the White House on Monday amid a Homeland Security investigation into his security clearance. McEntee had been President Donald Trump's personal aide, and now joins a long and distinguished list of nearly 40 people that have resigned or been fired from the administration.
McEntee is reportedly joining Trump's re-election campaign. We usually abstain from politics, but given the, ahem, turbulent nature of the past year—did we mention 40 people have quit or been fired?—that could be a short-term endeavor. Luckily for Jonny Mac, he has a nice fallback: trick-shot artistry:
Seriously, who needs politics when you can saw -off Domino's signs with frozen ropes?
We'll go a step further: even though McEntee was a backup at UConn, there's a 94 percent chance he's a better option than whoever the Cleveland Browns end up drafting. Of course, given the reason Johnny Mac was booted from the White House...
...maybe he can play Paul Crewe in the next "The Longest Yard" reboot.