The Loop
John Jacobs, 1925-2017: 'The greatest teacher in the history of the game'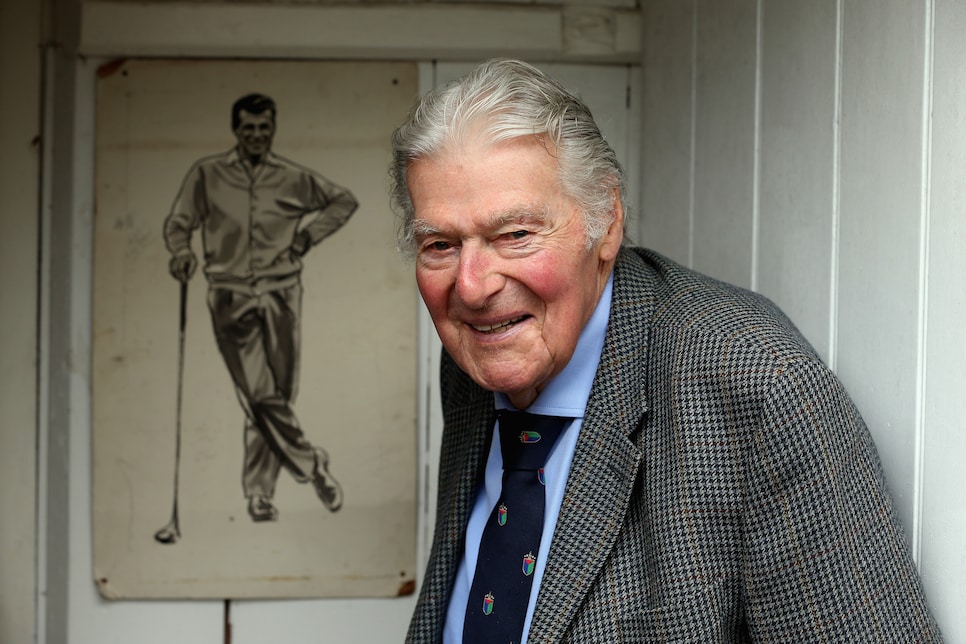 John Jacobs set out to be a great player, but fate, having determined that that was too confining a role for him, intervened. It nudged him in other directions, notably toward the lesson tee, where his influence took root and spread to all corners of the golf world.
Among his disciples, a veritable who's who of instructors, include Butch Harmon, Hank Haney, Jim McLean, David Leadbetter and Jim Hardy. Haney, who began his teaching career working under Jacobs, has called him "the greatest teacher in the history of the game."
Jacobs, 91, a native of Yorkshire, England, died, and is survived by a breadth of wisdom to which many were alluding on Friday. Instructor Martin Hall, a Golf Channel regular, posted on Twitter, this, the foundation of Jacobs' instruction:
Jacobs was a good player, certainly, and no other proof is required than his 2 and 1 victory over Gary Player in the Dunlop South African Professional Match Play Masters in 1957. Jacobs also played on the European Ryder Cup team in 1955 and was its captain in 1979 and '81.
"I was mad to be a great player," Jacobs once told Golf Digest's Jaime Diaz. "I got a flippin' reputation as a teacher and only wanted to be a player. But we don't always get to choose our gifts."
Thus Jacobs, who also is considered a founder of the European PGA Tour, constructed his legacy from helping others, through his instructional books, foremost among them, Practical Golf, and later through his John Jacobs Golf Schools.
Practical Golf is required reading for Harmon's assistants. "John's way cuts through everything because it gets down to the essentials: clubface and path," Harmon told Diaz. "John's stuff is simple and easy to understand because it's right. It works for every player who ever lived or will live."
Jack Nicklaus and Seve Ballesteros were among those who sought his counsel. He also was a gentleman who was generous with his time. Thomas Bjorn, the next European Ryder Cup captain, called him "one of the finest men I ever met."
"John's outstanding contribution to golf over a lifetime will leave an indelible mark on the game," Martin Slumbers, chief executive of the Royal and Ancient, said in a statement. "He was widely respected as a founding father of the European Tour and was a proud Honorary Member of The Royal and Ancient Golf Club of St Andrews. John was a tremendously engaging character and the world of golf has lost a leading light today."
Jacobs was enshrined in the World Golf Hall of Fame  in 2000.
"John Jacobs wrote the book on coaching," Harmon once said. "There is not a teacher out there who does not owe him something."