The Loop
A day after shooting 58 at European Tour Q School, John Hahn has a meltdown
In the latest example of golf being, well, golf, John Hahn shot 78 at European Tour Q School. You may be saying, "so what?" and "who the heck is John Hahn?"
We remind you this is the same John Hahn who shot 58, yes, 58 the day before. To be fair, Hahn's higher score came on a different course (Stadium) at the PGA Catalunya Resort in Spain and it was unclear if preferred lies were in effect again, but still. Twenty shots?
The good news for Hahn is there's still a sixth and final round remaining for those trying to play their way onto the European Tour in 2015. The bad news is Hahn dropped from T-12 to T-49 with a five-round total of 354 (67-79-72-58-78). The top 25 and ties earn tour cards.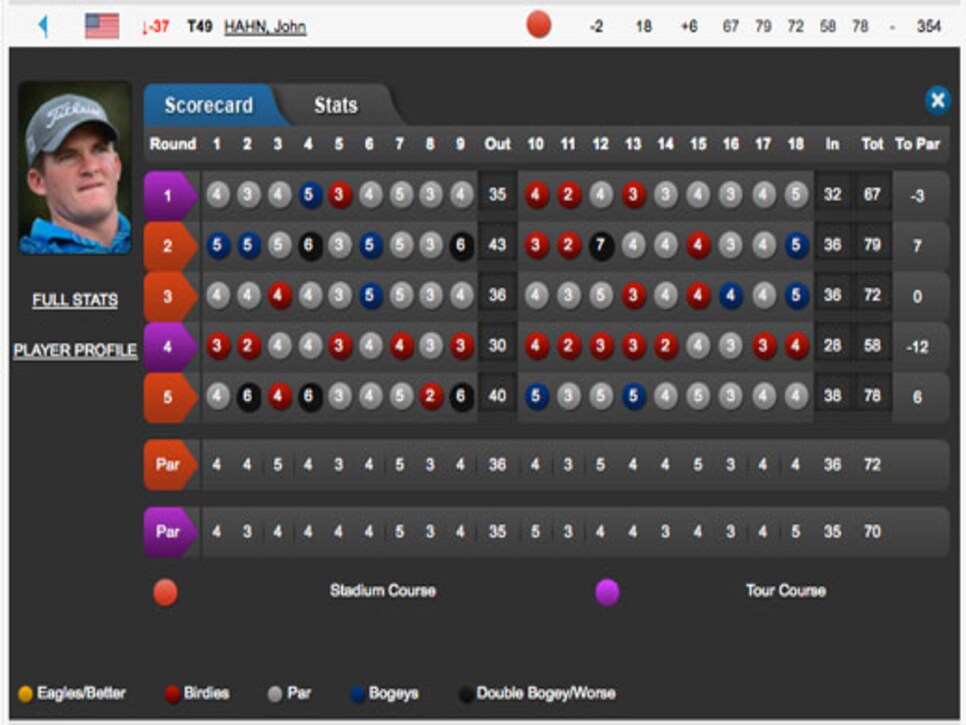 Also good news is Hahn will be back on the shorter Tour Course for Thursday's final round. He'll need to go really low if he wants to earn a tour card. Hey, at least, he knows it's possible.
UPDATE: Hahn shot a final-round 72 to finish T-50 and fail to earn his European Tour card.