News
John Deere Classic: Golf Digest Tournament Predictor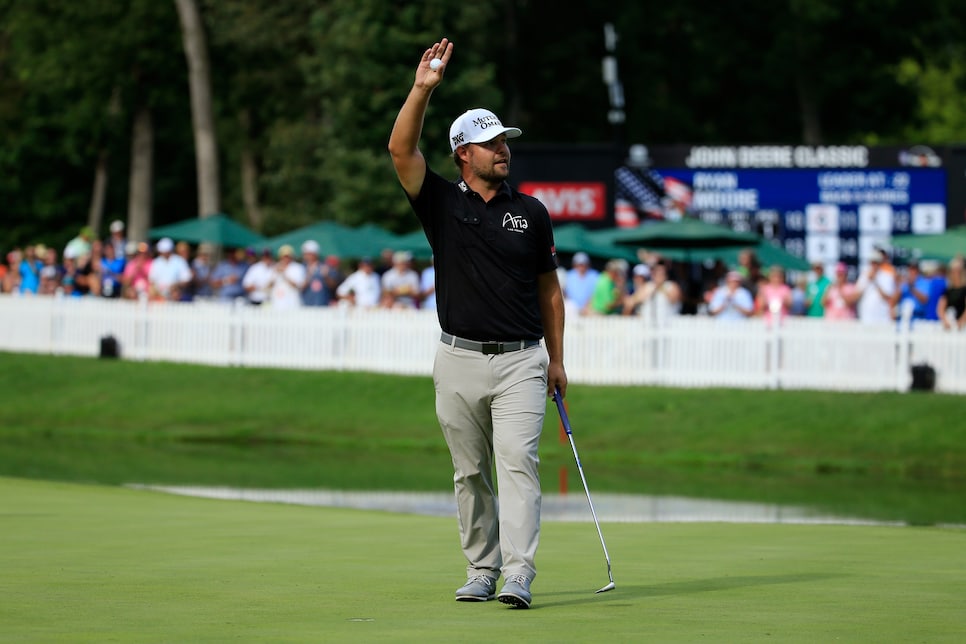 Welcome to the Golf Digest Tournament Predictor. Each week we'll pit a machine's tournament forecast against our expert's picks. Follow along and watch for the chance to play along in the near future.
Last Week Recap: A Terminator-like scenario where robots overthrow humanity has been a life-long fear. Three straight weeks of man beating machine in our tournament picks, however, has restored my faith in our ability to survive such an apolocapyse.
Our expert picked up the W thanks to Xander Schauffele finding the winner's circle for his first tour victory. Along with Russell Henley (T-5), Danny Lee (T-9) and Webb Simpson (T-14), it was enough to beat Professor Lou's Model of Henley and Tony Finau (T-7). After the first month of action, the score board reads Expert 3, Model 1.
This Week: While many of golf's best are off for early Open work, the tour heads to TPC Deere Run for the John Deere Classic, also known as the "Steve Stricker Invitational." The layout will never be confused as a U.S. Open set-up: the average winning score has hovered around 22 under the past seven tournaments. However, though JDC's leader board is splattered in red, it's an event that caters to precision off the tee and shotmaking, sentiments evidenced in its roll call of winners. Leave the bombers at the door; your lineup needs to be filled with the best iron players available.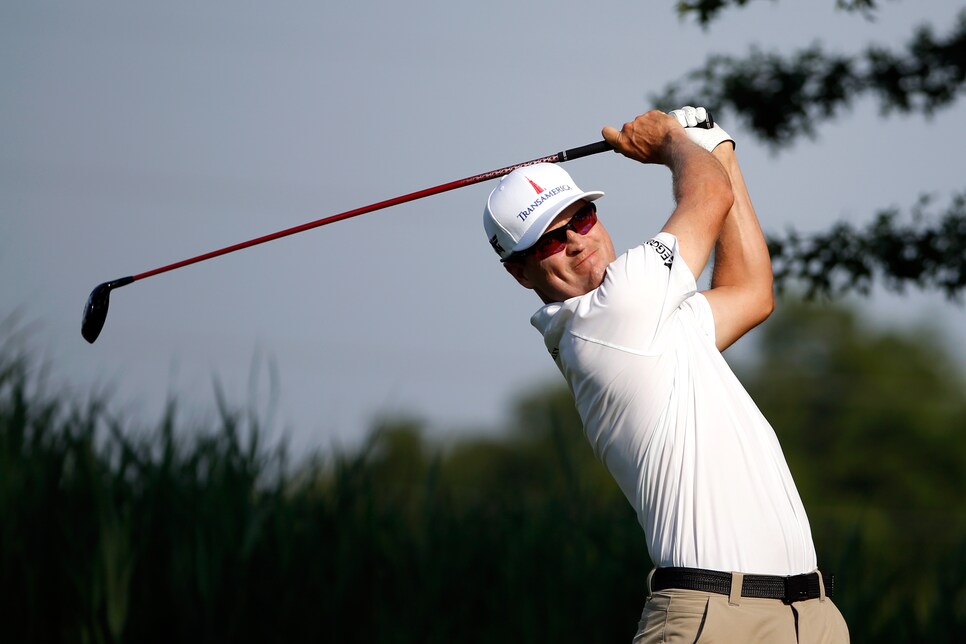 Professor's Explanation: For any fan of the PGA Tour, even if you know nothing about golf statistics, when you hear John Deere Classic, you think Zach Johnson, Steve Stricker, and Jordan Spieth. Well, Jordan is off to the British Isles to get ready for the Open Championship, but Zack and Steve are returning for the fun. Why do those guys do so well there and what does that tell us about what can happen?
Neither is particularly long off the tee (Spieth 98th, Johnson 133rd, and Stricker 179th in driving distance), but they are strategic players. Spieth is tops in strokes gained: approach, and Johnson has been known for accuracy when needed. Stricker's short game compensates for other weaknesses.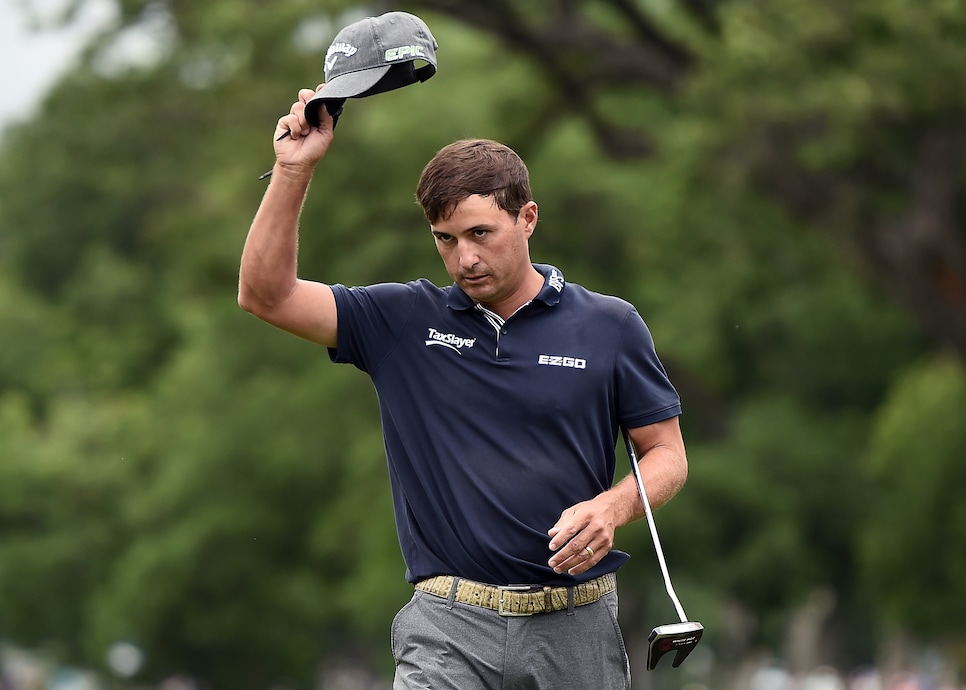 Now, I'm in a bit of a bind again with some of my choices. Both Johnson and Watson have been playing nowhere near their historical averages, yet the Model puts them in the ten picks. Well, I'll just have to live with that.
But the other picks make sense, particularly Na, Bryan, and Kisner, all in the top 20 strokes gained: approach. Na also has positive strokes gained: around-the-green, meaning he is good when he hits the green and even "better" when he misses. Ryan Palmer and Luke List, who has often come up high according the Model, are top 20 tee-to-green players. If either has a strong putting week, they might just find the combination.
Expert Analysis: Despite his recent woes, Johnson's track record at JDC (six top-three finishes) validates the Professor's pick. Also hard to argue Chuckie Three Sticks, who's enjoying a career renaissance at age 38 (two runner-ups, five top 10s in 2017) and has historically played well in the Quad Cities, making the cut in nine of 10 appearances. The Kisner and Bryan selections also earn thumbs-up.
The Professor admits the Bubba pick is a head-scratcher -- and ranking 125th in strokes gained, he certainly is. How List continues to appear is baffling, as he's missed seven of his last nine cuts. Maybe it's like how Hollywood tried to shove Freddie Prinze Jr. down America's throat for years, hoping we'd eventually bite. Let's hope for List he enjoys a better fate.
We're on the fence with Moore. The 34-year-old won last year's John Deere Classic, and enjoyed a sound start to this season. Alas, Moore is making his first appearance after sitting on the sidelines for five weeks with a shoulder issue, and he struggled mightily before shutting it down. He's made the weekend in all eight appearances at Deere Run, with five top 25s and three top 10s, but treat him like a wild card.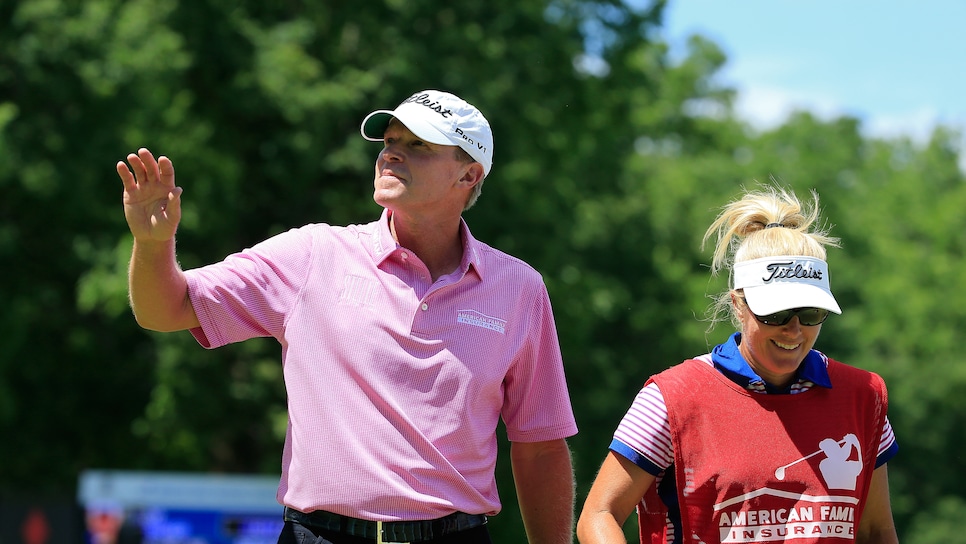 Expert Explanation: For the Model to not pick Stricker is a travesty on par with Forrest Gump winning the Oscar over The Shawshank Redemption and Pulp Fiction. Not only does Stricker have seven top 10s in 15 tries, he's still getting it done at age 50, highlighted by a T-7 at Colonial and T-16 at the U.S. Open. Winning might be a tad out of reach this go-around, but he's a safe bet to make noise over the weekend.
We're riding the hot hand of Lee, who finished T-9 at Greenbrier and is slowly working back to his 2015 form. Coupled with a third-place finish two years ago at the event, he's a dependable lineup cog.
The only name that might surprise is Campbell. This blast from the past is quietly putting together a fine campaign, with top-15 finishes in three of his last five starts. He only has one top 10 at this event, but does have four top 25s and has made the cut in all nine attempts. That he's tied for first in scrambling on tour should boost your conviction.