The Loop
John Daly's pants at the PGA Championship are as absurd as you expect them to be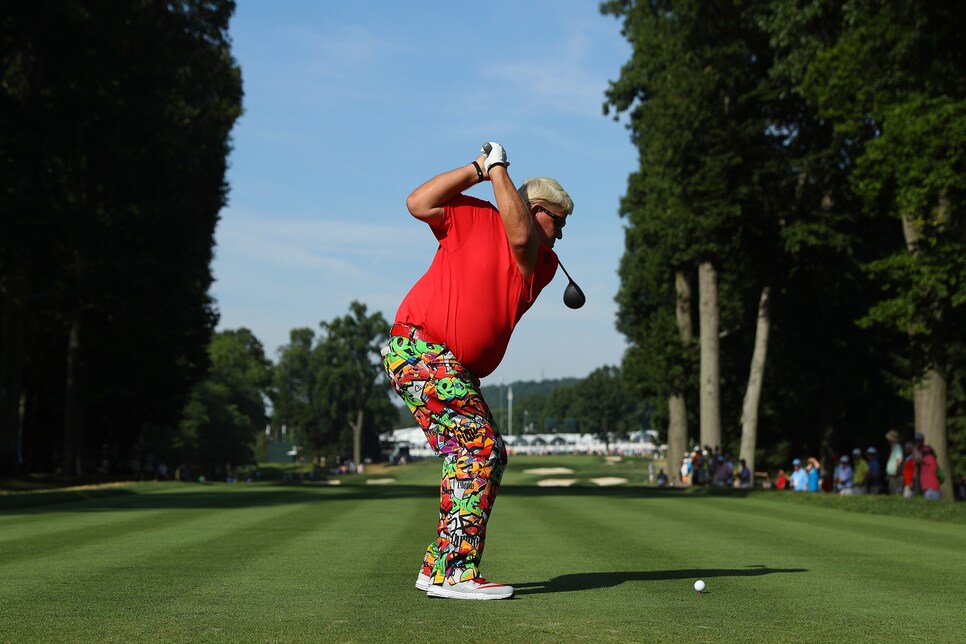 PGA of America via Getty Images
Wacky ensembles have become omnipresent at any tournament John Daly plays. As if his long drives, blonde hair and colorful disposition wasn't distinguishable enough, his outfit makes Daly stand out even more. And fans love him for it.
Daly isn't disappointing at the PGA Championship. His pants at Baltusrol on Thursday look like the graffiti in the music video for the Fresh Prince of Bel-Air theme song.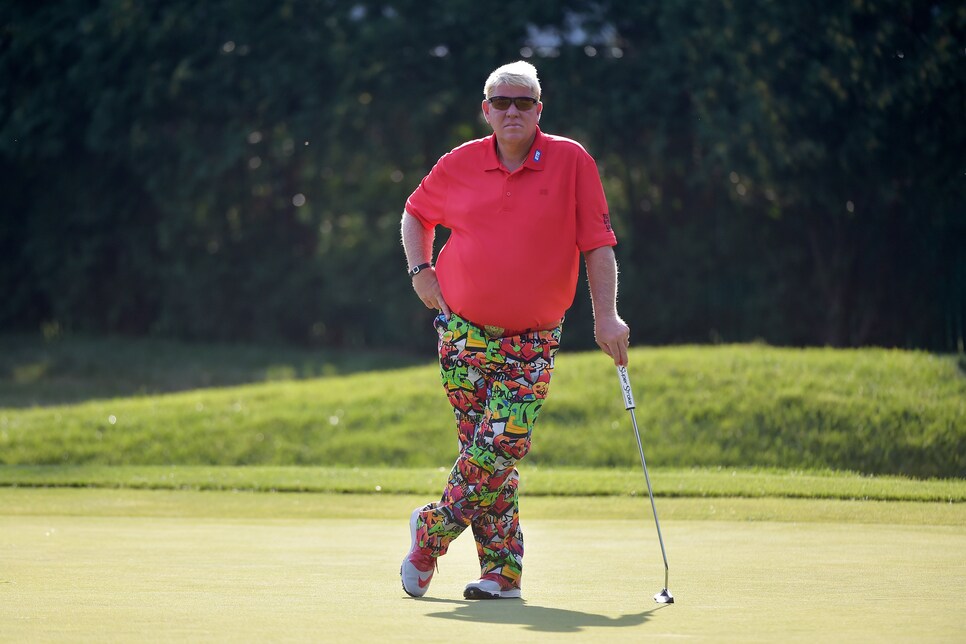 This is how he followed up his ultra-patriotic outfit from the PGA Champions Dinner on Tuesday. Which is hard to top . . . we're not sure the horns would be kosher on the course.