The Loop
John Daly -- yes, that John Daly -- wins first pro event in a decade
OK, so it was some tournament in Turkey called the Beko Classic -- and it came with just an $8,000 winner's check. But after a decade, John Daly is officially back in the winner's circle.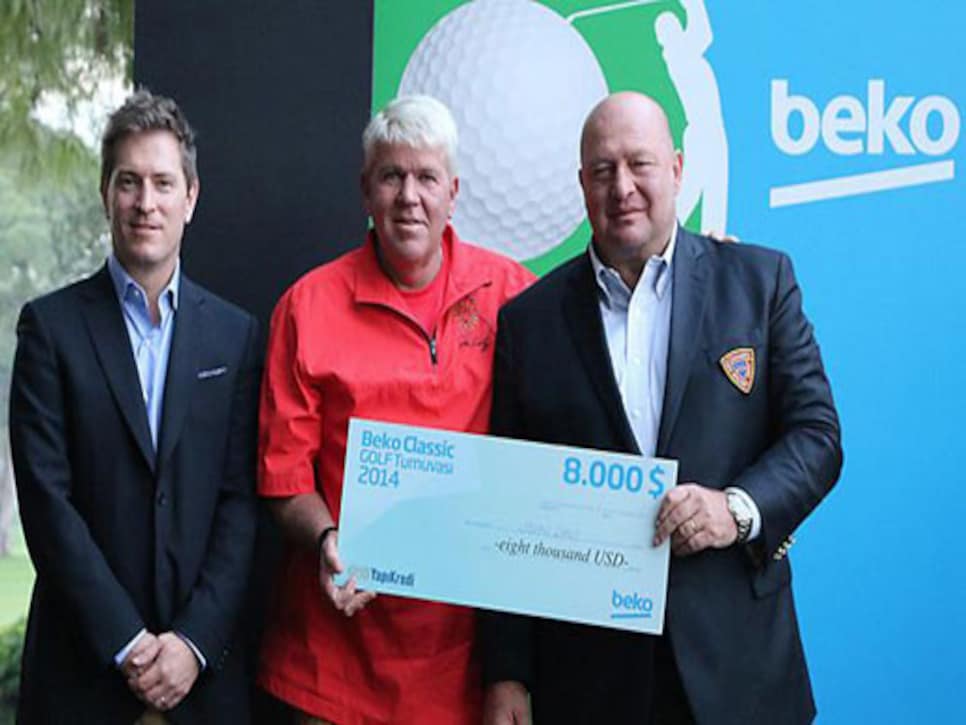 Daly, who opened with a 64, shot a final-round 72 to win the 54-hole event sanctioned by the PGAs of Europe by one shot. The two-time major champ's last professional win came at the 2004 Buick Invitational.
"It feels great to win -- as professional we try to build on confidence so any time you win anything it's a confidence builder," Daly said. "It's pretty much my last tournament of the year so I can hopefully go into 2015 with some extra confidence."