John Daly thinks he'll be invited to Donald Trump's inauguration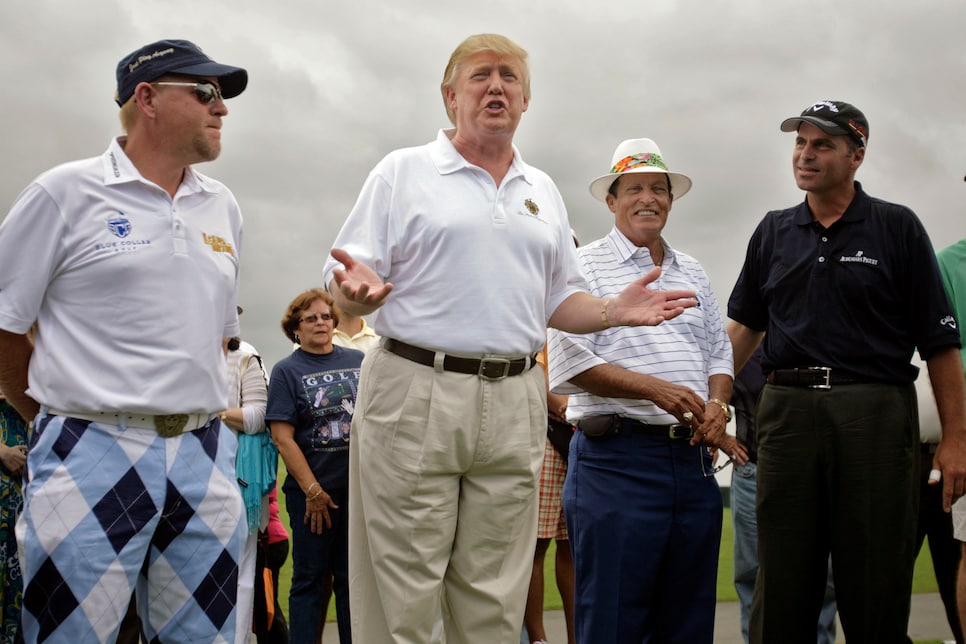 It's no surprise that many PGA Tour players voted for Donald Trump in this year's presidential election. To John Daly, however, he was also voting for a longtime friend. And now that Trump has been named the next President of the United States, Daly believes he'll be on hand to see the official transfer of power.
"If I'm around, I would love to. Yes, I think I will be invited," Daly said, who also hopes to play golf with Trump again soon. "If not, I understand, but I would love to go if there's a chance I could go."
Wait, does that mean JD would attend the inaugural ball, too? Might as well, right? Plus, it looks like he already has the perfect jacket for it: