The Loop
John Daly, Ryder Cup captain? No chance, but 'if I was we'd have a blast'
Stories of interest you might have missed…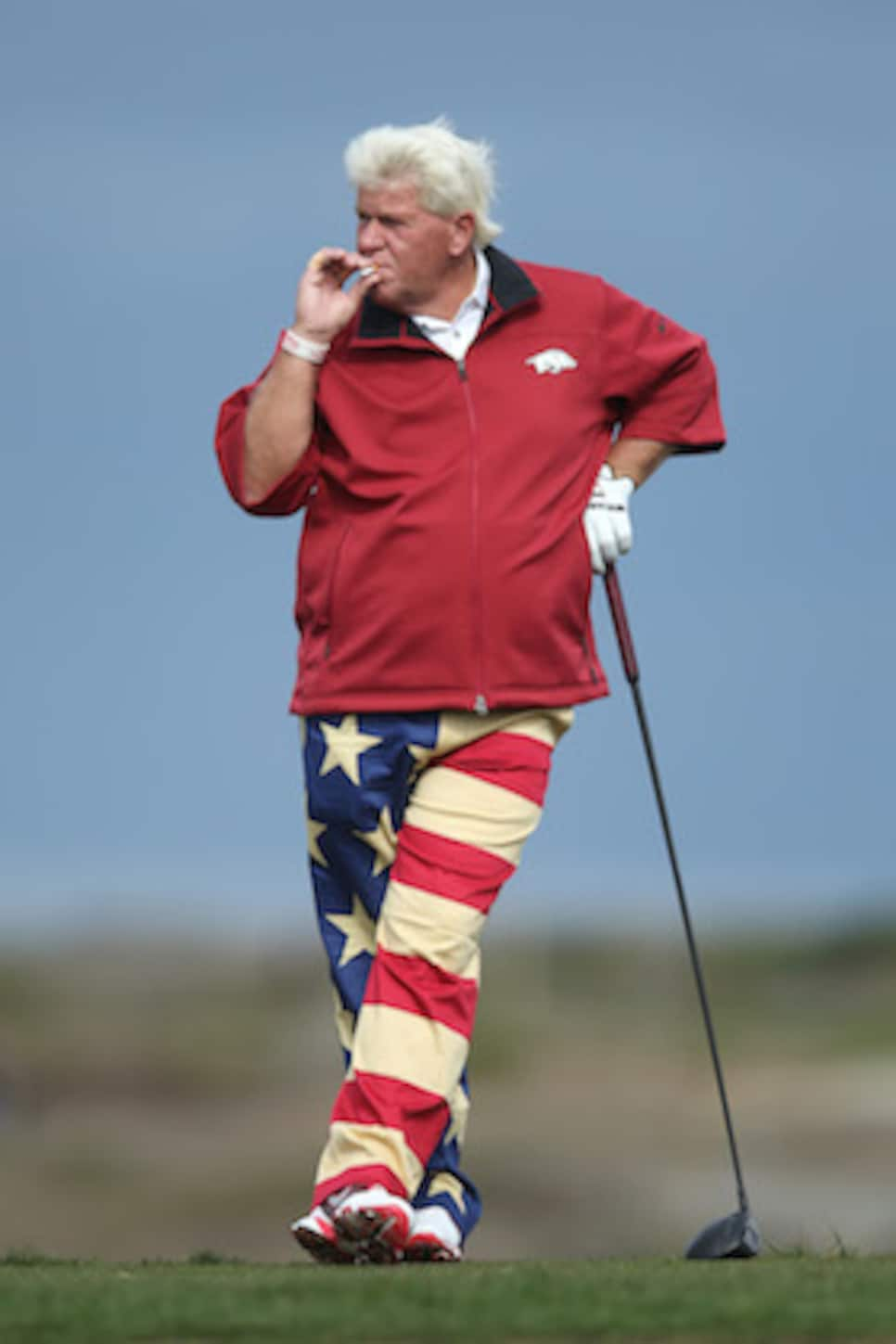 John Daly, Ryder Cup captain? He's seems to be lobbying, according to this story by Phil Casey of Press Association, and concludes that U.S. failures happen because the players are too uptight. "Hopefully I would one day be a captain," he said. "All I know is my team, if I was a captain, we'd have a blast. You don't want to wear a tie, don't wear a tie. Have fun. It's supposed to be fun."
Even with Rory McIlroy injured, the subject of a rivalry with Jordan Spieth comes up, particularly given that Spieth could wrest from McIlroy the No. 1 spot in the World Ranking this week. "PGA Tour players remain fairly firm in their belief that McIlroy is the more talented player…But Spieth's knack for rising to the moment in the past three majors is hard to ignore," Kevin Van Valkenburg of ESPN writes. "By the time McIlroy's ankle is fully healed it's likely he'll find himself as the hunter instead of the hunted for the first time in a long time. The game of golf, though, may be even better for it."
Is Tiger Woods done? It depends, James Corrigan of the Telegraph writes: "Now that he is fit again it is simple. If Woods wants it and does it properly there is at least one more chapter in this most captivating of sporting stories. Those are two very big ifs, however, and they get magnified which each and every passing failure."
Instructor David Leadbetter was at Turnberry for the Women's British Open last week, keeping an eye on Michelle Wie and Lydia Ko. "The former has won a major championship - last year's US Women's Open - and the latter, at the remarkably tender age of 17, was ranked the best female golfer on the planet. Clearly, Leadbetter's teaching has no boundaries in terms of gender," John Huggan of the Scotsman writes.