The Loop
John Daly Pizza's motto? "Grip it and eat it!"
ORLANDO -- What's it like being a business partner with John Daly?
Jimmy Howell, co-founder of John Daly Pizza, says Daly couldn't be more helpful and invested.
"He loves this, man. It's all fun," says Howell, who's overseeing the launch of the new pizza program, which started Wednesday at the PGA Merchandise Show. "I shot him an email after yesterday and told him how packed we were yesterday. He was excited."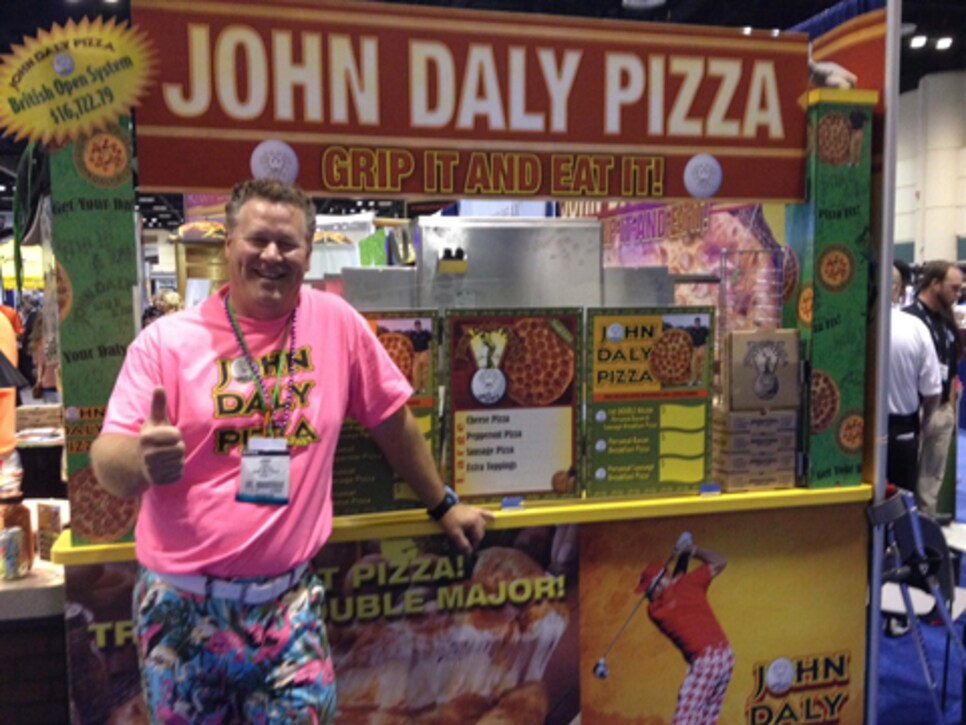 After playing in a charity golf tournament with the 1995 British Open champion in Bellevue, Wash., Howell become good friends with Daly. Howell, who has operated Perky's Pizza in Tampa for 26 years, convinced Long John to invest on this business idea this year.
It launched this week, with a huge and colorful kiosk on the Show floor. Howell said the idea has been in the works for two years, and they started seriously making Show plans in August.
I tried the bacon-egg-and-cheese personal pizza this morning. The texture was perfect. The bacon was tasty and cooked well. And the taste is delicious.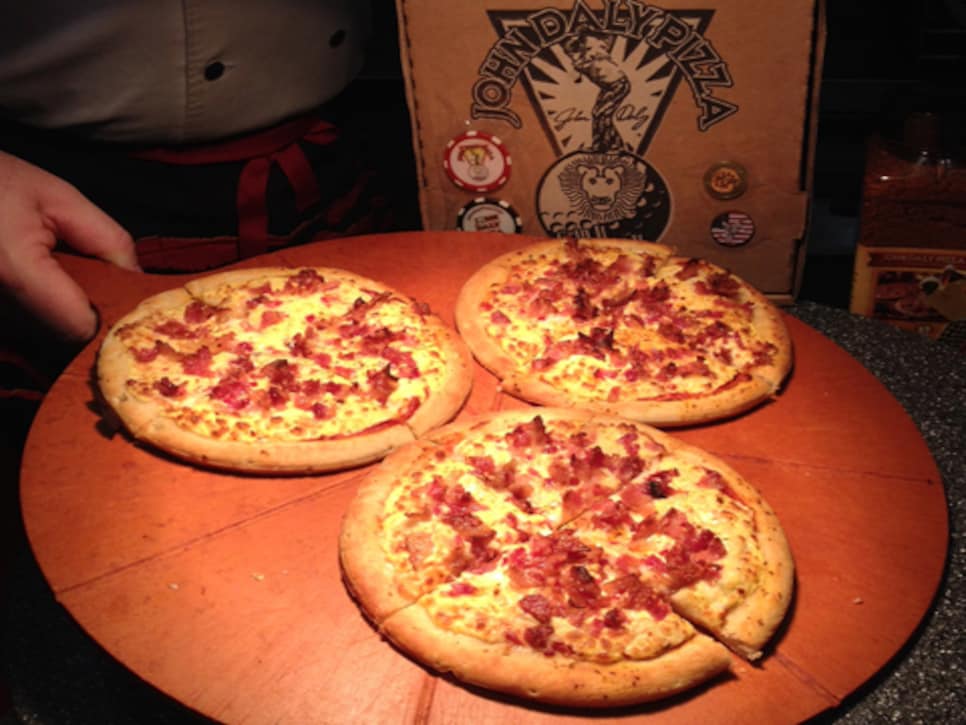 Howell says the key is using egg beaters to make the pizza, which keeps the texture lighter.
"I'm not usually a pizza for breakfast guy. But this is delicious," said Joe Bock, who stopped to try the pizza as he was walking by. "This is lightweight and it tastes good.
"And to see John Daly's face on it -- that's an easy sell."
John Daly Pizza is trying to market itself to golf courses, by providing the ingredients and materials to produce pizzas at the facility. On top of a pizza box provided, there's a John Daly ball marker that comes attached.
Bock, a golf professional at Seneca Hickory Stick Resort in Lewiston, N.Y., said his shop currently sells pizza. But he'd consider adding Daly Pizza to the shop's offerings.
"Instead of a hot dog or a burger that every golf course has, this is a fun idea to give people something different," says Howell. "And everybody loves pizza."