The Loop
John Daly picked Danny Willett to win the Masters. Why didn't we listen to him?!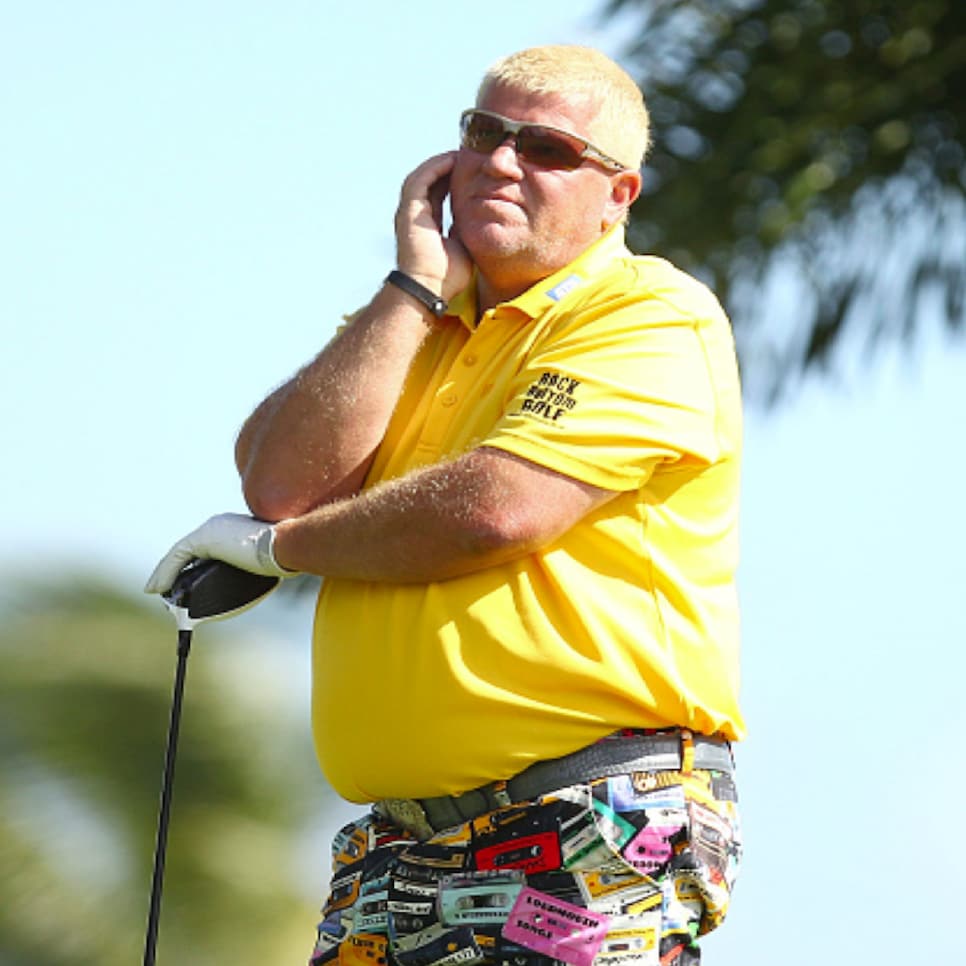 As per usual, John Daly spent Masters week hawking merchandise at a Hooters right down the road from Augusta National Golf Club. But while he didn't play in the tournament, he seemed to know more about it than just about anyone. Last week, Daly was asked to make a Masters prediction on "The Dan Patrick Show" and the first name he gave? Yep, Danny Willett.
"My dark horse this week is Danny Willett," Daly said. "I still think you're gonna see the cream of the crop. I still think you're gonna see Jason Day — I never count Phil Mickelson out, I never count Bubba (Watson) out. Watch out for guys like Scott Piercy and Danny Willett. They both play really good on fast, fast greens."
Of course, Watson and Mickelson had difficult weeks, but Day hung around until the end and Piercy was a surprising member of the second-to-last tee time on Saturday. And oh yeah, Willett won the whole thing.
No, the Englishman isn't a fluke ("dark horse" is even a stretch) and yes, he arrived in Augusta ranked No. 12 in the world, but to most fans watching the Masters he was an unknown having not won yet on the PGA Tour. So why did Daly have such faith in him? He explained on The Asman & Budick Show on Wednesday:
"Just kind of watching him play and knowing Danny a little bit, and the way he's played the last year and a half. . . I knew that he could play in the wind, for one. And when I heard at Augusta it was going to be a windy week, I said watch out for Danny Willett because he putts fast greens as well as anyone else."
Daly also said Willett came into the week oozing with confidence. Add it all up and, "I just had a really funny feeling he was going to win the Masters this year."
So what else is the two-time major predicting? Later in the podcast, Daly said he still thinks Tiger Woods will break Jack Nicklaus' record of 18 major championships. Hmm. Suddenly, that doesn't sound as crazy. . .
You can listen to the rest of Daly's interview here, including him saying that he believes the ESPN "30 for 30" documentary on him will be released the week of the British Open. We look forward to that, JD. But in the meantime, have you settled on a "dark horse" for the U.S. Open yet?