The Loop
John Daly is wearing SpongeBob SquarePants pants at the British Open
By now, we're all used to John Daly wearing crazy pants at golf tournaments. It's his thing since winning golf tournaments hasn't been his thing for awhile.
But SpongeBob SquarePants, um, pants? At the Open Championship? Something tells us Harry Vardon wouldn't have approved.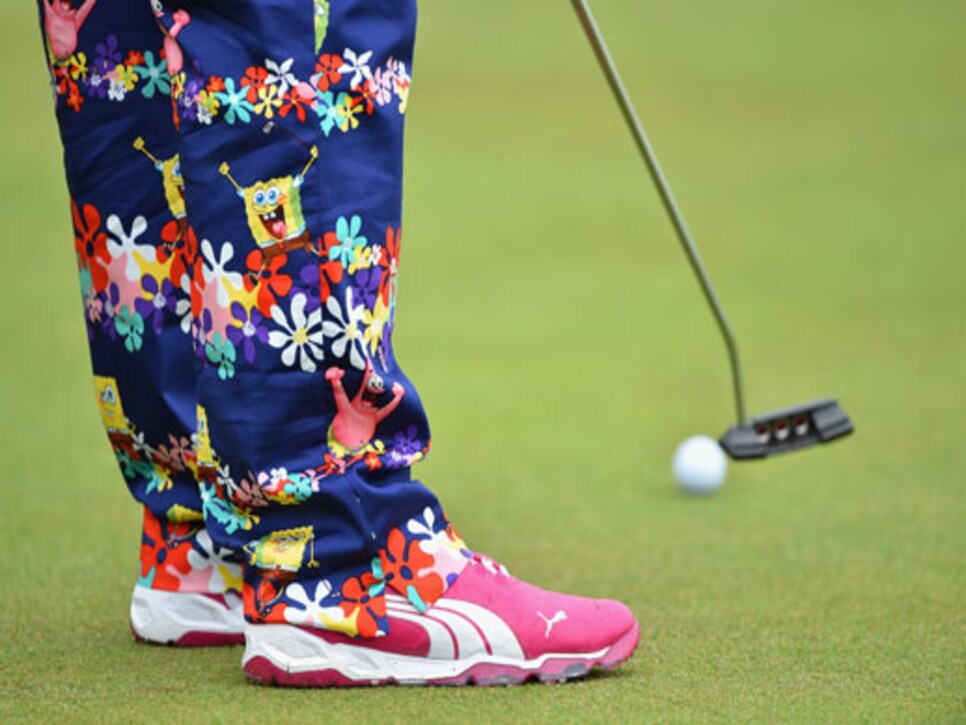 Daly was rocking this particularly outrageous look on Wednesday at Hoylake. Yes, he also wore these beauties at the Qatar Masters Pro-Am earlier this year. But that was the Qatar Masters Pro-Am. This is the oldest major championship in golf!
Here is the entire outfit, which included pink shoes and a matching pink shirt, which unfortunately fortunately was covered up by a windbreaker: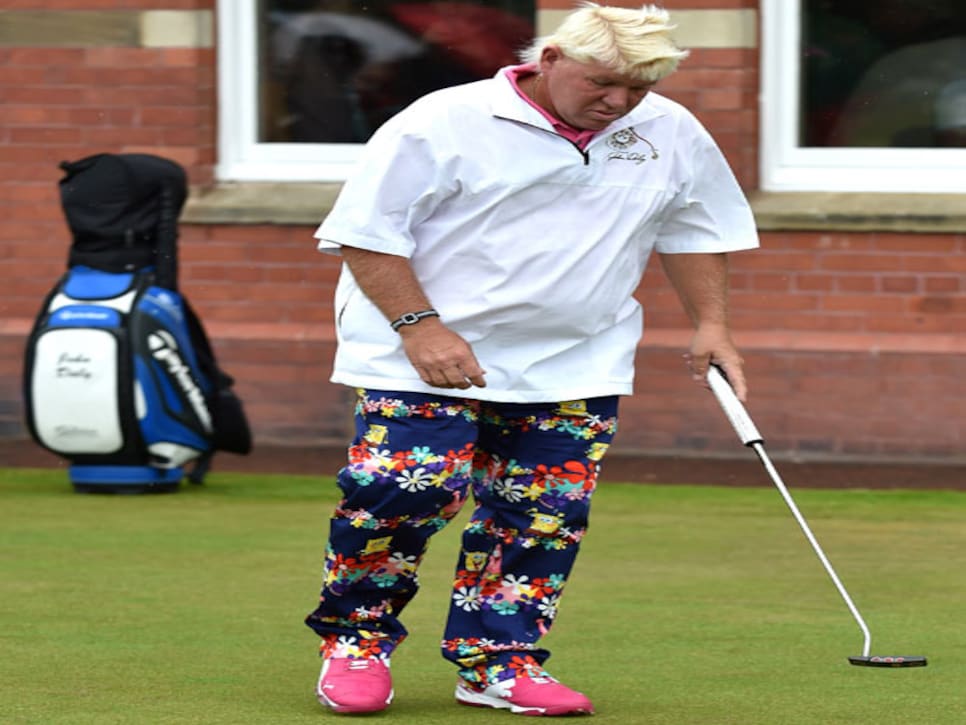 The 1995 Open winner is playing this week because former champs under the age of 60 are exempt into the tournament. Daly is 48, meaning the R&A has another decade of this to look forward to unless they change the rule -- or, at least, outlaw pants that contain cartoon characters.