The Loop
John Daly: Easy money after major wins led to his squandering his ability
Stories of interest you might have missed…
"[John] Daly's candor…shows when he reflects on his career, especially the part that followed his second major championship in 1995 - the British Open at St. Andrews.
"'After all that money was coming in…I just got lazy,' he said. 'I had the greatest contract with Wilson and Reebok and had all this money coming in. I didn't practice or focus on it…Instead of working on the things I needed to work on, I would just be lazy about it.
"'That's just what I did, and I can't change it now. But the thing now is, I wish I had the mind back in the 90s that I do now. But I just don't have the physical abilities that I did in the 90s.'"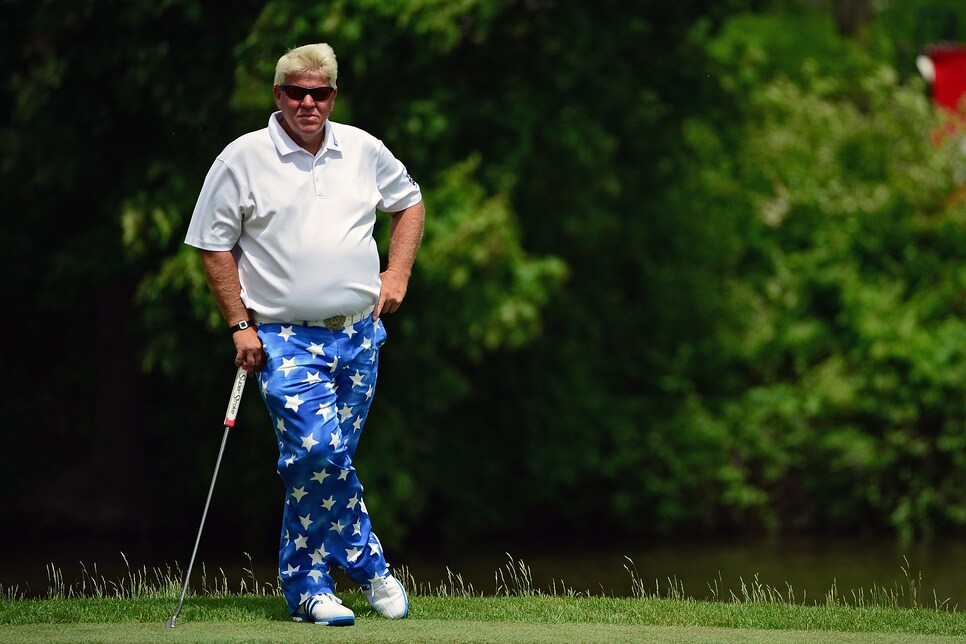 Royal Troon's pending vote on women 'linked' to Muirfield vote
Royal Troon, which is hosting the British Open next month, is holding a membership vote on July 1 about whether to admit women as members, and it isn't a coincidence, Martin Dempster of the Scotsman writes.
"It was little over a month ago, after all, that Martin Cheyne, the captain of the club staging this year's Open Championship, indicated that it was likely to be the 'back end' of 2016 before that process was concluded," Dempster writes.
"That it has been accelerated is clearly linked to the events at Muirfield, where the Honourable Company of Edinburgh Golfers failed to deliver sufficient support to admitting women members at the East Lothian venue.
"Almost on the eve of that 'no' vote, it was evident that Royal Troon had been given a nudge by the R&A when, almost out of the blue, the club revealed it had written to its 800 members 'seeking views on the issue of the admission of women members.'"
Oakmont's caddie shack, 66 years ago
The PGA Championship was held at Oakmont Country Club in 1951, when the players' caddies were locals. "[Sam] Cosnotti remembers [Frank] Minch treating him well. Minch didn't make it past the second day, but Cosnotti was paid $30 — almost $300 in the money of today — and Minch gave him a dozen Titleist golf balls. He would ask the 14-year-old Cosnotti about how far the green was and what club he should use, as if he were a caddie with decades of experience," Brody Miller of the Pittsburgh Post-Gazette writes.
"'It was a tough thing to tell him about a club because I had never seen this man hit a golf ball before,' he said."