The Loop
John Daly doesn't disappoint in his PGA Tour Champions debut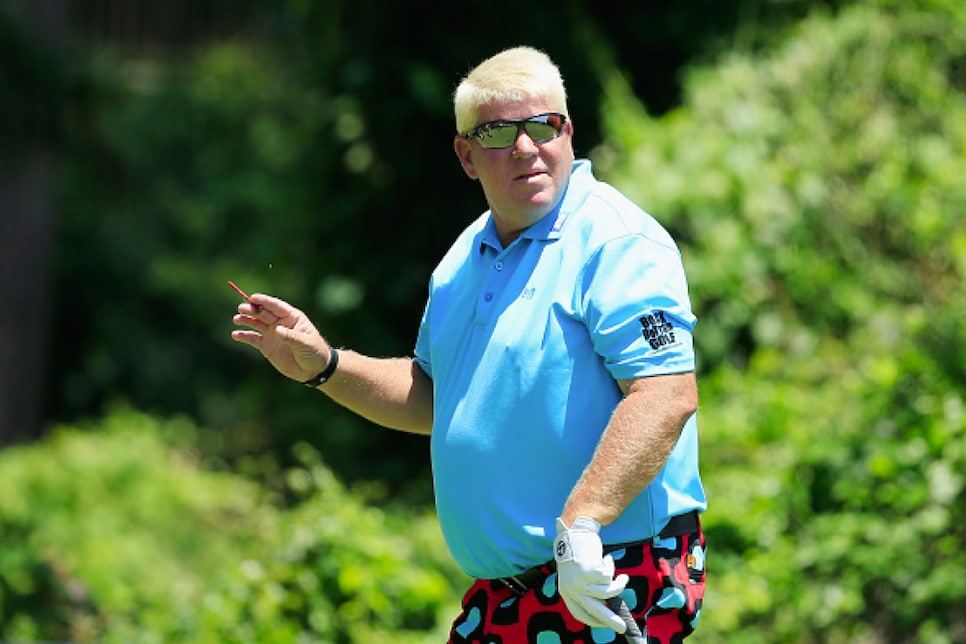 On Thursday, Woody Austin acknowledge a new reality on the PGA Tour Champions. Despite winning two of the past three tournaments and having a sizable lead in the Schwab Cup, a certain driver pumping, cigarette puffing golfer who just turned 50 is going to get all the attention on the senior circuit for the foreseeable future. The John Daly Era on the PGA Tour Champions Tour has arrived -- and Austin is cool with that.
"[Daly] is a needle mover. We need that out here. We need somebody that people want to come out and watch," Austin said Thursday. "They don't want to come out and watch me. I understand that."
Not surprisingly, people came out in droves to watch the senior circuit's new top draw on Friday in the first round of the Insperity Invitational -- and to get this bobblehead:
And Daly didn't disappoint.
Once Daly teed off arrived at the course, the official feed of the tour began tracking him.
Only Tiger Woods gets more parking lot coverage.
And the coverage didn't stop until his round was over with 14 consecutive Daly-related tweets. Here's a sampling:
Daly admitted to Golf Channel's Lisa Cornwell that he was nervous at the start of the round. It showed as he began with six pars and a bogey. But a birdie on the 237-yard, par-3 ninth (he hit 5-iron) got him going.
Daly is T-12 after Day 1, four shots behind leader Mike Goodes. For the round, he hit an impressive 16 greens and and averaged an even more impressive 317.5 yards off the tee -- 50 yards farther than the tour average.
On Friday, the crowds came out to see JD. And he did nothing to keep them from coming back over the weekend.