The Loop
Absent from Masters field, John Daly is an empty presence at Augusta
AUGUSTA, Ga. -- He arrived here in his custom motor home late Saturday night and parked in his now customary spot in front of the entrance to Hooters restaurant a little more than a mile away from Augusta National Golf Club.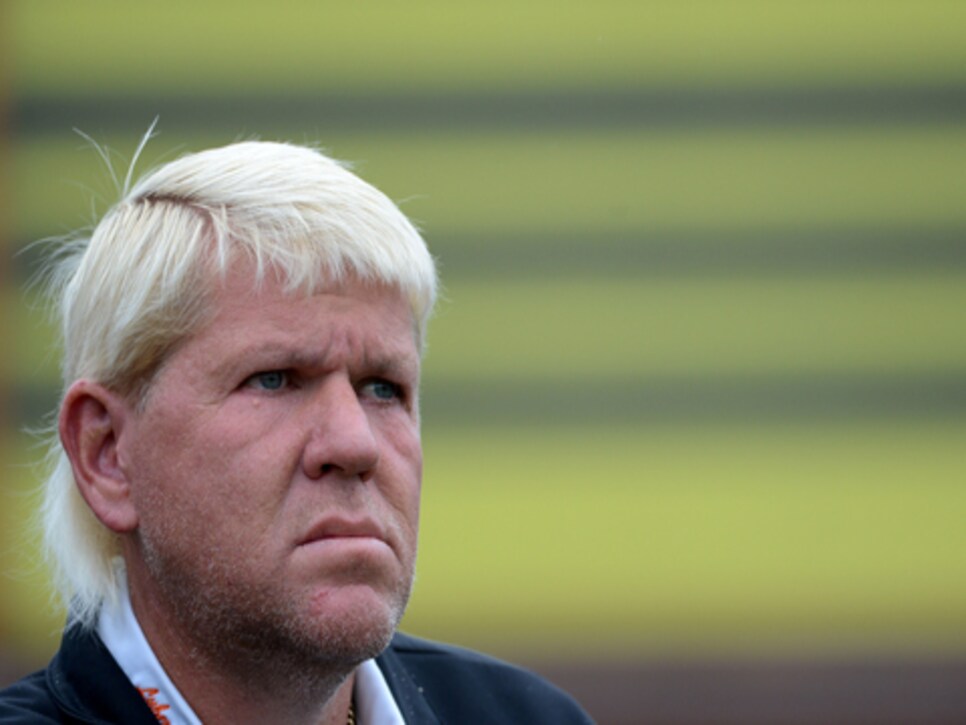 John Daly looks on during the first round of the Farmers Insurance Open at Torrey Pines. Photo: Donald Miralle/Getty
John Daly once again is not in the Masters field, though he'll cash in on his absence, selling LoudMouth slacks, pin flags, T-shirts and other merchandise while the first major championship of the year goes on without him.
"I would love to go back there. How did it look?" Daly asked his visitor on Sunday night, sounding a bit empty. "I haven't even seen the new practice area. I bet it's awesome. It's Augusta. Everything is always done there first-rate."
Daly, the former PGA and Open champion, last competed in the Masters in 2006, missing the cut. In his 12 appearances, his best finish was T-3 in 1993, his only top-10.
As a former major champion, Daly would be among the players who receive an honorary invitation from the club, which would allow him to play the tournament course during practice rounds and compete in the Par-3 Tournament. But he doesn't go. Instead, he hocks his wares and poses for photographs with an endless stream of fans.
Business, he said, was surprisingly good on the day before Masters week officially begins. The traffic to his makeshift merchandise area is steady -- partially because the traffic into Hooters is brisk. He looks tired. A ballcap rests awkwardly on his head, shocks of unkempt blond-gray hair protruding from underneath.
Daly will be 47 later this month, on April 28. He has not been exempt on the PGA Tour since 2005, the year after he won his fifth and last tour title at Torrey Pines.
"I want to play again there in the worst way. I think I could do pretty well still with my length," he said.
It looked like he wanted to say something else, but a fan leaned across the table towards him, holding a camera, and asked for a quick photograph. Another gentleman, seeing an opening, did the same seconds later, and the thought was gone.
He waved to his visitor and then smiled weakly as the flash from the camera phone illuminated the pall in his weathered visage.