The Loop
John Daly and Adam Scott will play golfers on a new TV show. Just not that John Daly and Adam Scott
The announcement publicized on several entertainment websites Thursday morning was too good to be true. John Daly and Adam Scott have signed on to star as pro golfers in an untitled live-action program in association with Adult Swim. Think of the pandemonium that would ensue. Sure, Daly and Scott seem a bit of an odd couple, but their hijinks would surely become appointment television. And of course they wouldn't really have to stretch their acting chops too much since they're playing pro golfers. Why hadn't Golf Channel thought of this?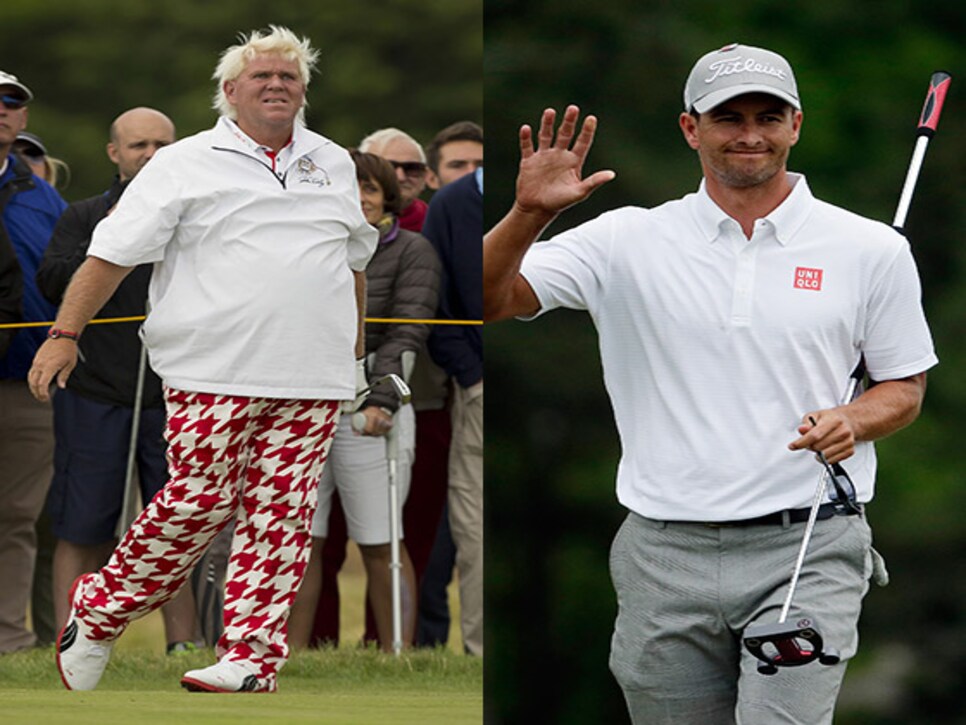 As it turns out, the announcement really was too good to be true. It's not John Daly, 49-year-old two-time major champion who is tied to the project but Jon Daly, a comedian who is the show's creator and executive producer. Oh, and Adam Scott … not the 34-year-old Australian heartthrob but rather the 42-year-old actor from Parks and Rec.
Daly created a website poking fun at the confusion between himself and the pro golfer. Scott also has discussed the fact that he often is getting mixed up for the Australian golfer and has been frustrated by the confusion. (We get frustrated, too, every time we try to Google something about our Adam Scott and have to type "golf" to make sure the search isn't jumbled). Not sure if he's helping his cause by deciding to play a professional golfer in a TV show, but we guess he's got to pay the bills.
While the Daly/Scott we would prefer to see in the show won't be featured, the plot still sounds like something we'd watch. The other Daly/Scott apparently will play rivals who are going head-to-head in a televised golf championship circa 1966, in a half-hour live action special. Once again, why hadn't Golf Channel thought of this?