The Loop
John Daly and a bitter Pils to swallow: Loses closest-to-keg competition
Talk about a competition teed up for John Daly, this was it, a closest-to-the-keg competition with the winner receiving a year's supply of beer, Czechoslovakia's own Pilsner Urquell.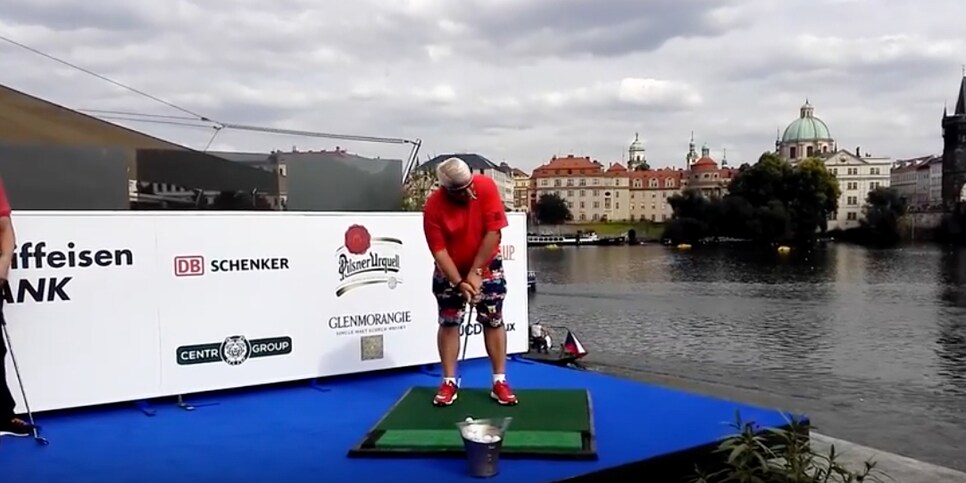 It was held in advance of the European Tour's Czech Open in which Daly is playing this week. The tee box was set on the Charles Bridge and the target, 94 yards away, was floated on the Vltava River in Prague.
Daly, whose fondness for the prize is legendary, took dead aim (here's video), trademark cigarette dangling from his lips, and…lost, to Andy Sullivan.
Presumably, Daly won't go thirsty, despite the loss.