The Loop
John Boehner's resignation from Congress means more time for his true passion: golf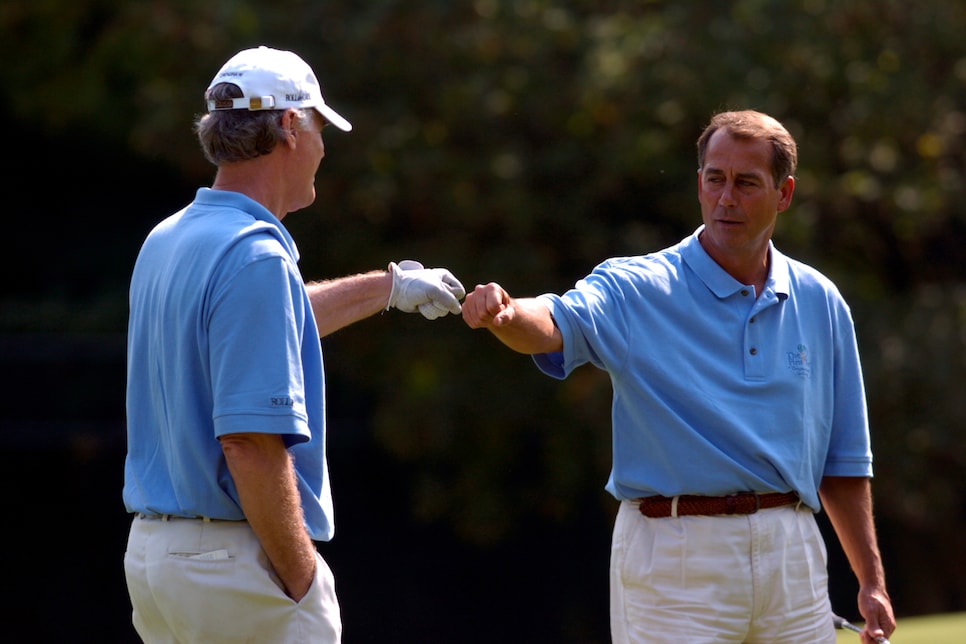 John Boehner announced on Friday morning that he will resign from Congress at the end of October, stepping down as Speaker of the House. The 65-year-old's departure from politics will provide time for his true passion: golf.
Boehner's love affair with the sport is well-documented. The legislator from Ohio picked the game up relatively late in life, starting in his 30s after a former boss bequeathed a set of clubs to him. This belated adaption led to an unconventional approach: Despite owning a right-handed swing, Boehner putts from the left, proving there is such a thing as a politician that can work both sides.
Boehner immediately fell for the game. Before becoming Speaker of the House, it was reported he logged over 100 rounds a year, boasting a handicap close to 7. Many of his political fundraisers were golf affiliated, with outings at courses like Robert Trent Jones GC in Virginia and Muirfield Village in Dublin, Ohio.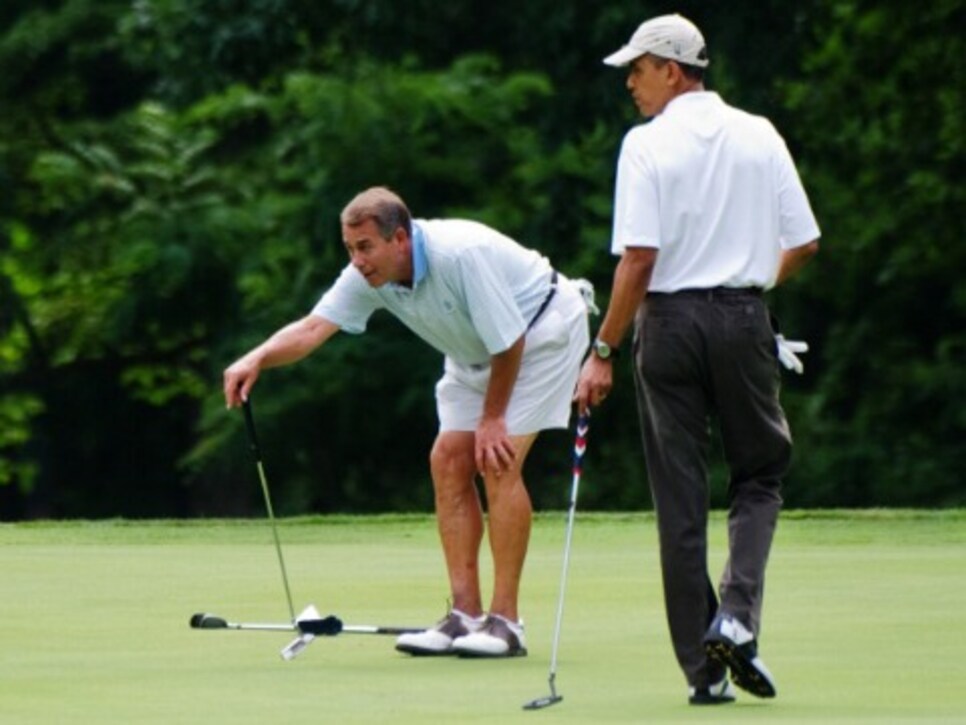 "If you're going to ask people to give you money, why not let them enjoy themselves," Boehner told Golf Digest in 2005.
This wasn't the only time Boehner used golf as a political forum. At the urging of Golf Digest, Boehner famously teed it up with President Obama in 2011 to help settle the animosity between parties. And just this past August, Boehner appeared on David Feherty's popular show on Golf Channel.
Not that golf has always treated Boehner kindly. Last January, a bartender at his country club was found guilty of trying to poison Boehner.
Still, Boehner's affinity for golf is steadfast. When asked by Jay Leno if he would ever entertain the thought of running for President, Boehner responded, "I like to play golf. I like to cut my own grass. I drink red wine, I smoke cigarettes. And I'm not giving that up to be President of the United States."
Granted, as Ike to Kennedy to Obama have proven, "Commander-in-Chief" and "avid golfer" are not mutually exclusive terms. Nevertheless, no matter what your political affiliation, you have to respect a man who'd rather be on the putting green than at 1600 Pennsylvania Avenue.